Convention and exhibition halls are often huge. Most of the time, floor areas are used simultaneously for various purposes. As in the case of big events, one part of the exhibition hall may be used as a VIP room, one area as an on-site office for event organizers, multiple areas for break rooms, and another area as stock room.
Open plan convention halls may be hard to subdivide because of its sheer size. And big, oversized semi-permanent partitions may very well be too impractical because they are bulky, heavy, and oftentimes require special tools and specialized manpower, which can be very cost-inefficient and time-consuming during ingress and egress.
Portable Partitions Australia (PPA), the market-leading manufacturer and supplier of portable office partitions, was approached by the Melbourne Convention and Exhibition Centre to supply and deliver office partitions that are versatile and flexible enough to be used for various occasions and event type, and yet,lightweight enough to easily move and store without the need for any special tools or labour.
The most appropriate product for the project was the 360 Degree Acoustic Portable Room Divider (Fabric). It is long enough to reach 7.62 meters each for great coverage. It is also made with the 360 Degree articulating hinges that allow full rotation of each panel to easily configure the desired space, and is made of lightweight material that simply rolls into position for ease of set-up and storage.
Leighton Wood, the Chief Operations Officer of the Melbourne Convention and Exhibition Centre, gladly approves of the versatility of the office partitions,
"We use the Portable Partitions at MCEC for a variety of purposes. They are mainly used when we have varied requirements in the one shared meeting room so we can create an organised and tidy space for our customers. During our exhibition builds or event set-ups, we use the partitions to surround areas and hide any temporary disruptions. They are also useful when we have another event in-house and need to ensure any public areas are kept clear. Our Food and Beverage department have even used them as entire walls to separate individual events. The Portable Partitions have many applications and have proven a huge success for us at MCEC."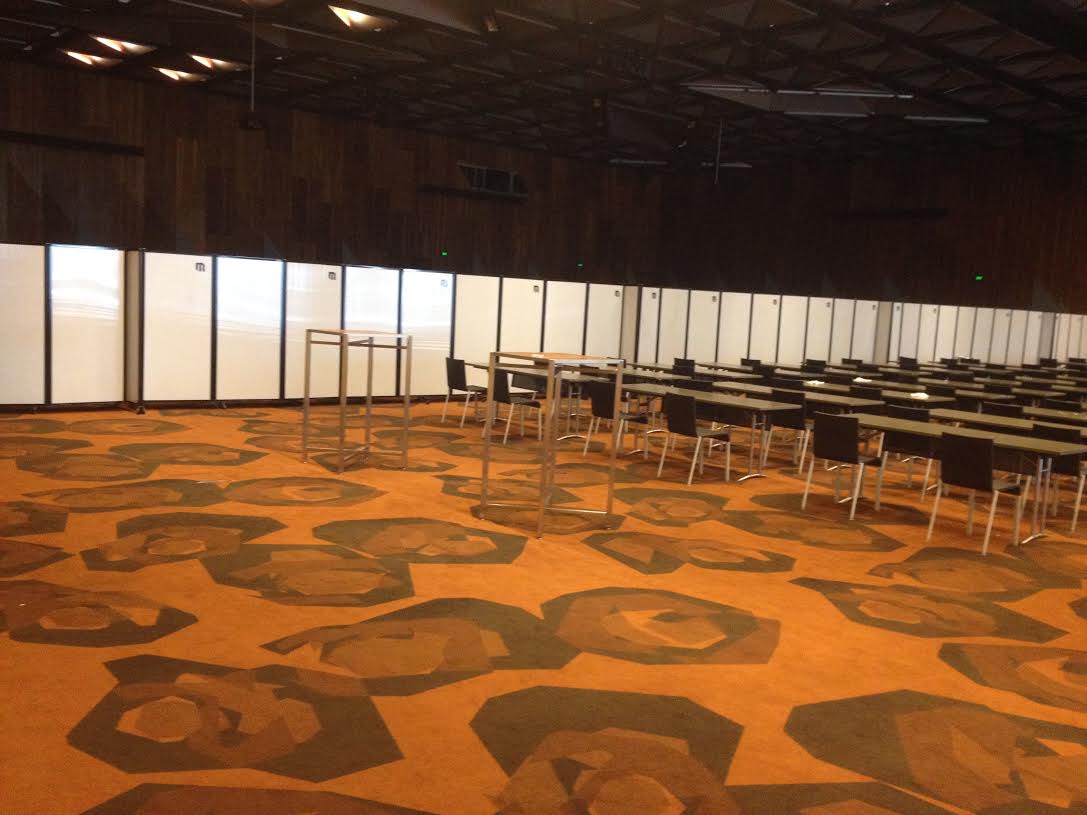 About this solution
Client: Melbourne Convention and Exhibition Centre
Partitions Used: 360 Degree Acoustic Portable Room Divider (Fabric)
Industry: Hospitality