Acoustic Screens
A bustling office can often hamper productivity, just like a very loud restaurant can take away from a pleasant dining experience. Acoustic screens are increasingly being used in a variety of spaces to reduce, correct, and absorb any sort of sound pollution. Adding a touch of style to any space, our premium range of freestanding acoustic screens are known for dampening noise in any kind of working space or classroom setting.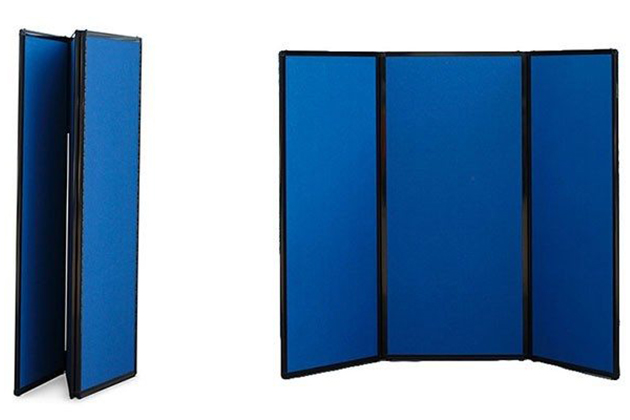 Preserve Your Privacy
Research from Ipsos and the Workspace Futures Team of Steelcase says that out of the 10,000 surveyed employees, 85% reported dissatisfaction with their working environment and poor concentration and 95% said that working privately was important to them. Unfortunately, at many organisations, the need to work without distractions is not being met. Using Portable Partitions's Acoustic Divider Screens within open spaces allows free movement between two settings, thereby encouraging collaboration and teamwork while ensuring great privacy and high levels of productivity.
Privacy Vs. Other Room Divider Solutions
What sets Acoustic Divider Screens apart from other fixed solutions is that acoustic screens can be broken down and built into existing permanent structures. Acoustic screens are freestanding and portable can be removed and rolled away without the need of a builder. Acoustic privacy screens help regain a sense of privacy without being physically removed from the existing, collaborative space. These also help enhance productivity and teamwork.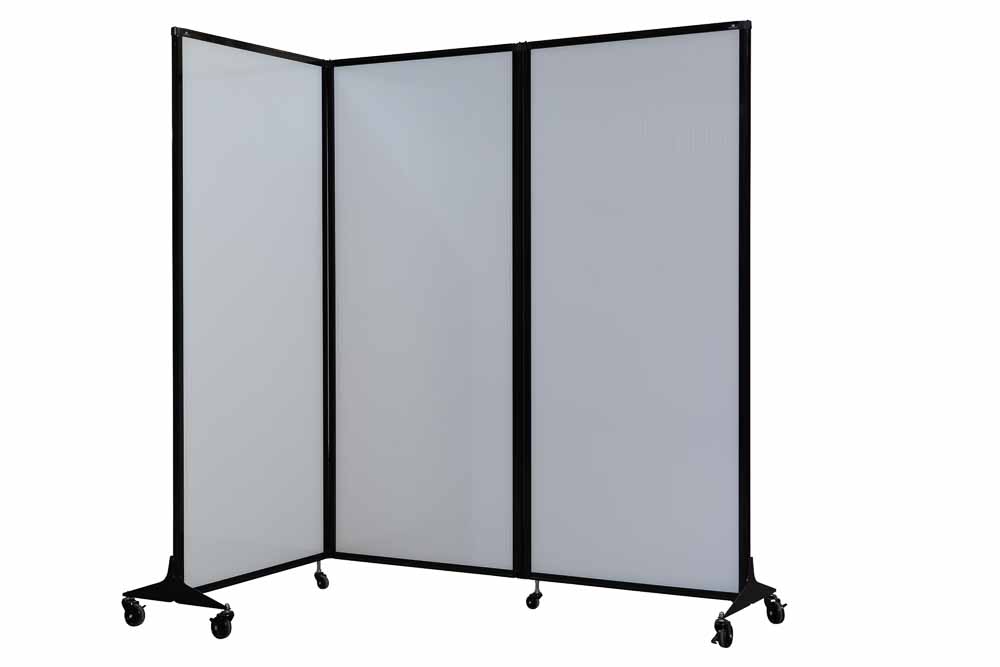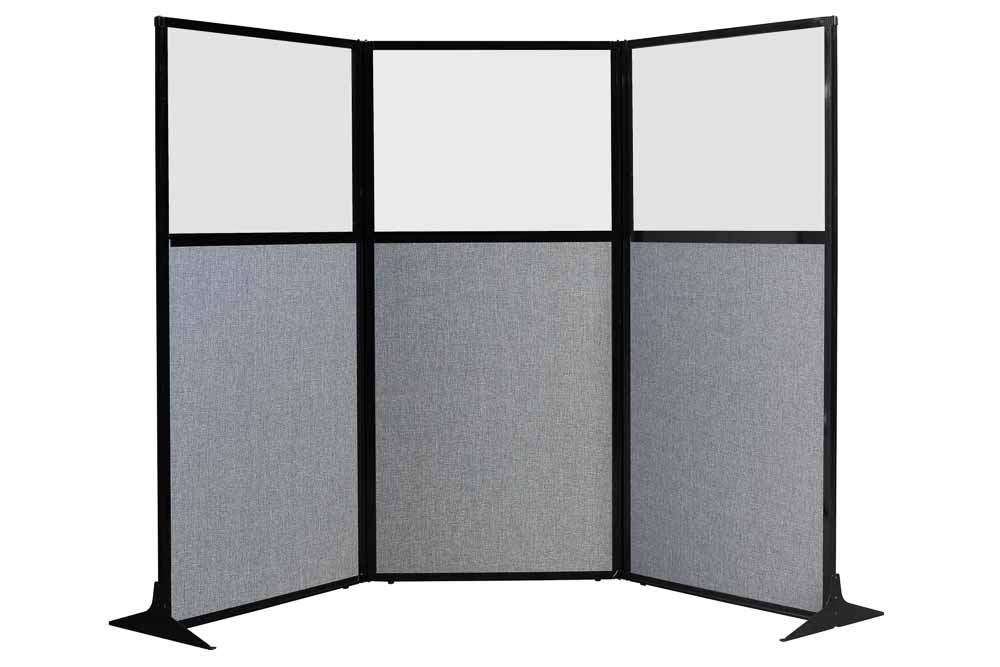 Applications Of Acoustic Divider Screens
As modern workspaces constantly evolve and more offices work with the concept of open floor spaces, the main benefit of acoustic divider screens comes in the reduction of distractions. Even collaborative workspaces need to offer space and freedom for individuals to meet deliverables. A complete lack of or limited privacy can undermine an employee's autonomy. Having acoustic privacy screens can also reduce the level of micromanagement at workplaces as employees can work distraction-free and with higher productivity.
Selecting The Right Privacy Screen
When it comes to selecting the right privacy screen, size and shape are the two main factors to pay attention to. Earlier, desk privacy dividers or desk divider panels were designed as 1-sided (across the face), 2-sided (L-shaped), or 3-sided (across the face of the desk and a return at either end). Today's smarter designs allow room to create the right angle and shape with just a single partition. Our privacy screens consist of features such as sound absorbent, pinboard, whiteboard, light permeator, velcro and blu tack compatible, etc. The final aspect to consider is the overall aesthetic or finish of the pane such as plain, decorative, multicolored, or monochrome.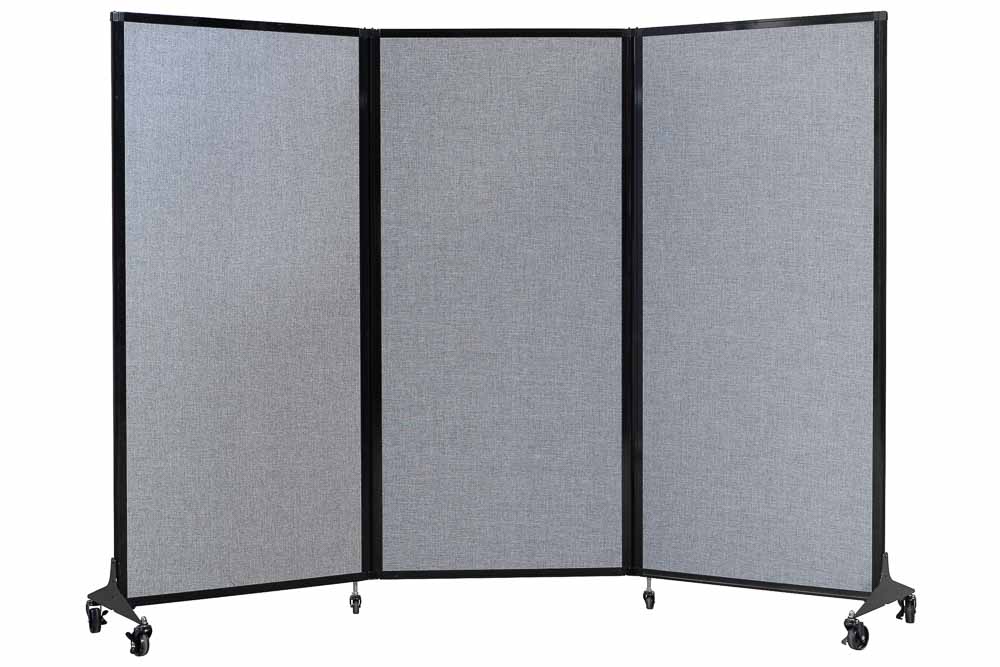 Additional Acoustic solutions for your space
When improving acoustics is the primary objective a comprehensive acoustic treatment should be applied to the room. To support the dampening effect of acoustic privacy screens, acoustic ceiling tiles should be placed on ceilings and acoustic panels should be placed at ear level and reflection points throughout the room.

Acoustic Operable Walls & Doors
When sound dampening is not enough and soundproofing is required, a sealed acoustic operable wall should be considered as the ultimate acoustic solution. With sound isolation coefficients up to 44db, their soundproofing capability is enough to not hear what's happening on the other side of the wall.