Hair and Beauty Salon Dividers & Protection Screens
Ensure social distancing between customers
Create private spaces when required
Define different areas within your salon
Create a discrete storage space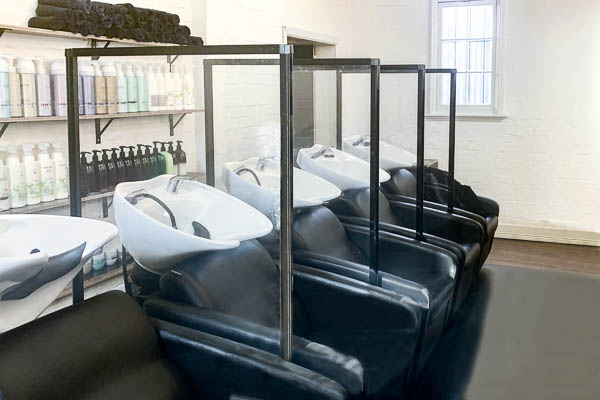 Trusted by Salons Australia Wide








Ensure social distancing is complied
When furniture is fixed and can't be moved, ensuring social distancing between customers is almost impossible unless you leave every other chair empty.

For small business working at 50% capacity just is not sustainable, but fortunately there are practical ways to reduce risk and operate as before.

Screens that reduce the likelihood of aerosols reaching from one customer to another are a cost effective way to mitigate the risk of customers sitting right next to each other.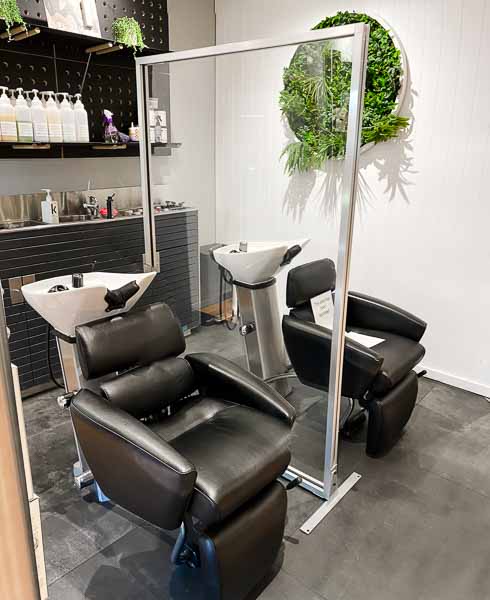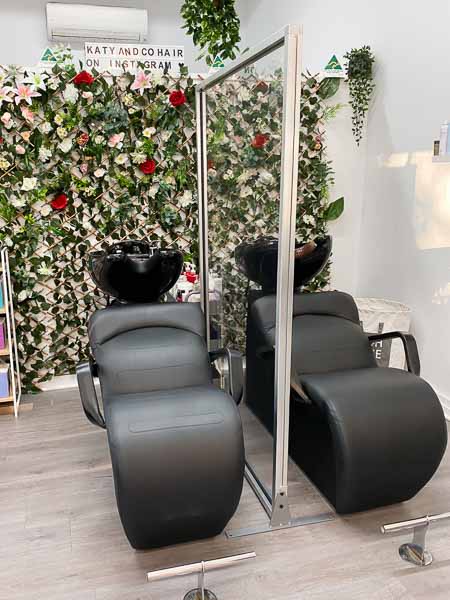 Make your customers feel safe
Since COVID started our personal space and the way we interact with people has changed forever.

With social distancing at the front of everybody's mind we are definitely not as comfortable as we once were being close to people we don't know.

Grocery stores like Coles and Woolworths noticed this immediately and setup sneeze guards between self checkout stations and between their staff and their customers. The result? We just got used to that kind of protection to the point where we expect it. And this is going to be the new norm moving forward.

Highly durable, easy to clean, 100% waterproof and dispatched Australia and New Zealand wide the next day we've created floor standing screens exclusively for the beauty and hairdressing industry to help your customers feel safe while you take care of them.
The details that show them that you care
When privacy is a must having the capability of setting up a custom private area or changing room in an instant is way to show your customers you know and care about what's important to them.

With portable privacy screens you can create private spaces around your existing furniture for that client who really needs it.

Once they experience this comfort in your salon there is no way they could go back to feeling uncomfortable or treated in a different way. You'll be winning more loyal customers every day.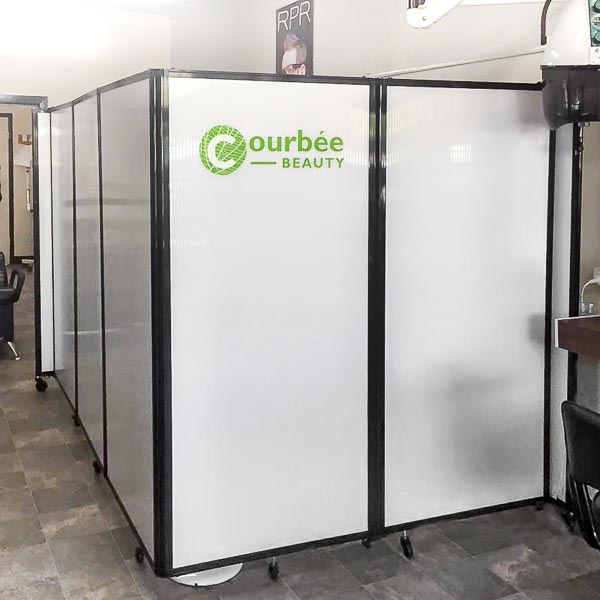 Popular Floorstanding Dividers & Partitions
Safe Customer Service Solutions
Rent Protection Screens & Dividers
Related Case Studies
CASE STUDY: How SA Health Deployed Vaccination Hubs For The Covid-19 Vaccination Rollout Using Portable Partitions South Australian Health announced … Read more

CASE STUDY: SEAFORD DAY SURGERY INCREASES PATIENT PRIVACY WITH PORTABLE ROOM DIVIDERS A day surgery located in Seaford Heights SA … Read more
Made in Australia and dispatched from Sydney the next day
Manufactured in our Sydney facilities we work hard to keep our full range of products in stock so when you make an order they are scheduled for next day dispatch which helps you get your solution in your hands as soon as possible.
Need help choosing office partitions?
If you need guidance, help choosing or customising office partitions for your needs, give us a call or get in touch and our friendly customer service team will help