Movable Restaurant Partitions & Banquet Room Dividers
Create private function areas in minutes

Enhance privacy for patrons
Dampen noise in large dining areas
Divide up space with ease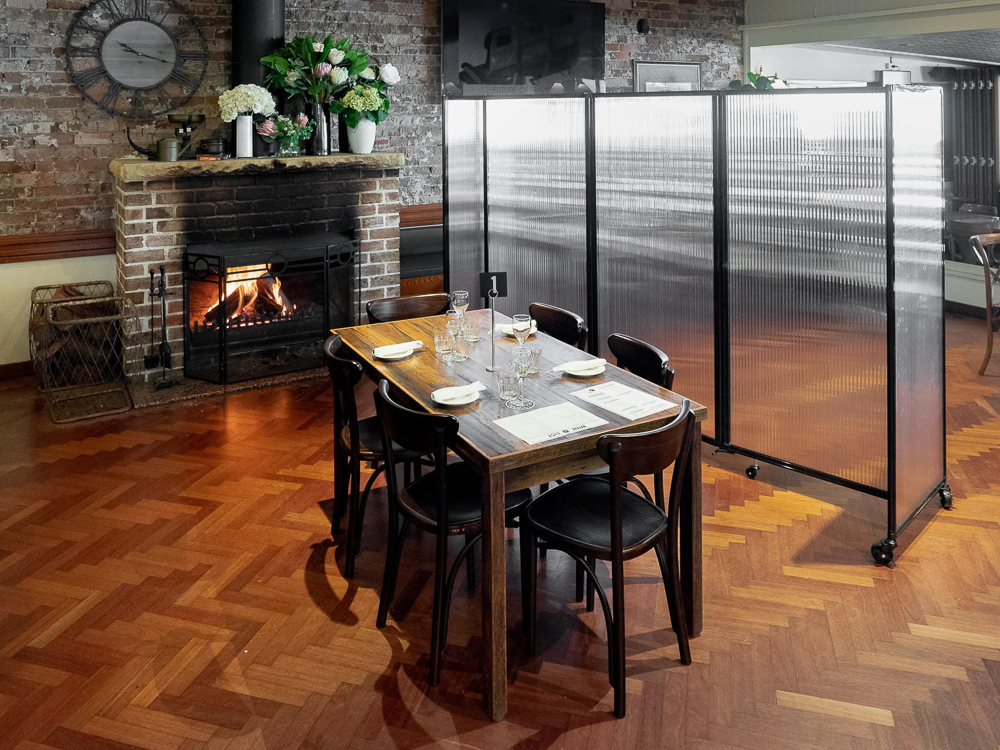 Trusted by Cafes and Restaurants Across Australia






Why Australian Restaurants and Cafes Choose Us?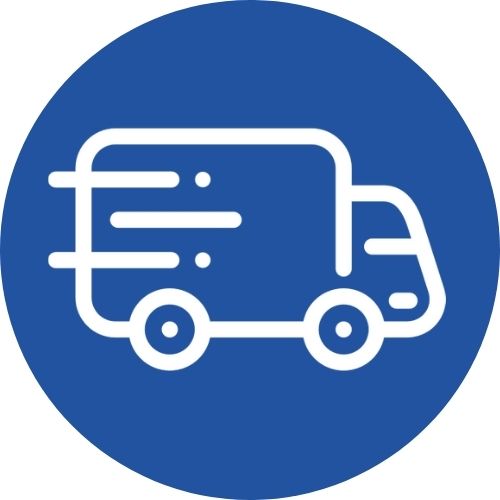 Fast & Reliable
Nobody beats us on time to dispatch,
quality construction or price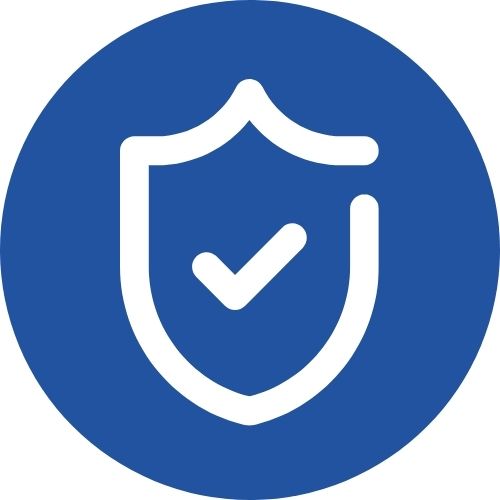 3 Year Warranty
Up to 3 year warranty on materials
and workmanship defects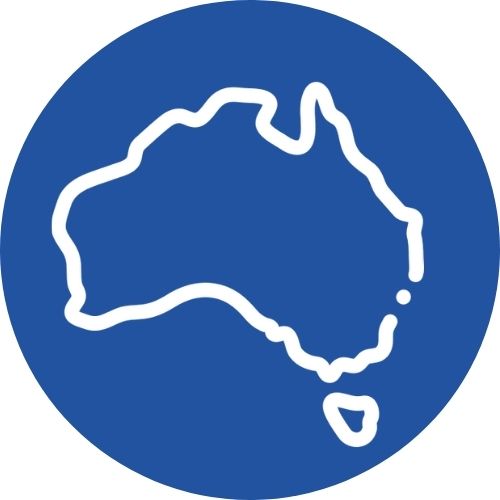 Aussie Quality
Manufactured and shipped
directly from our Sydney factory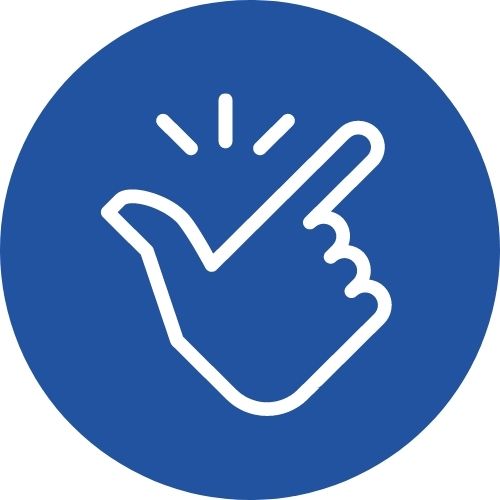 Cost effective
Cost-effective and requires no builders or long build times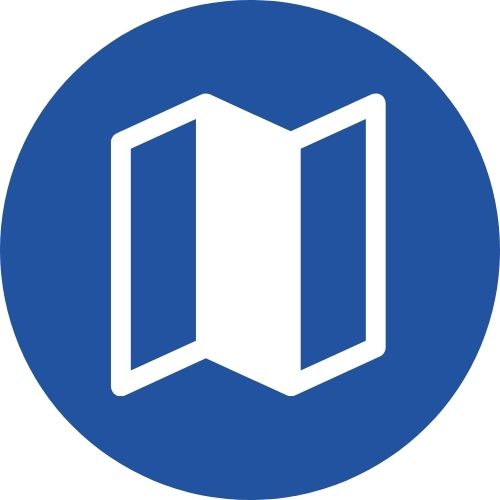 Ultimate Flexibility
Smooth function and highly mobile. Change your space however you want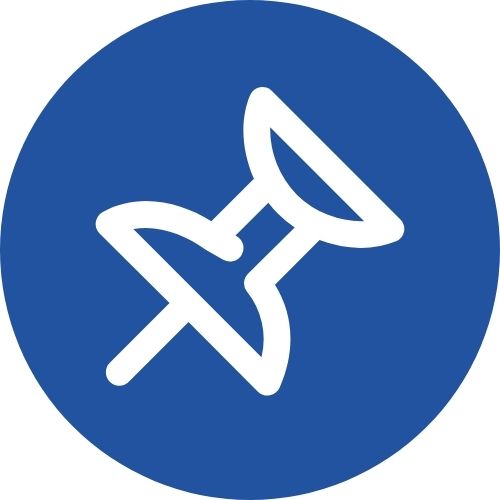 Pinnable Fabrics
Post updates, specials, menu changes and more!
Our Movable Restaurant Partitions
For dividing big areas, controlling crowds and reducing noise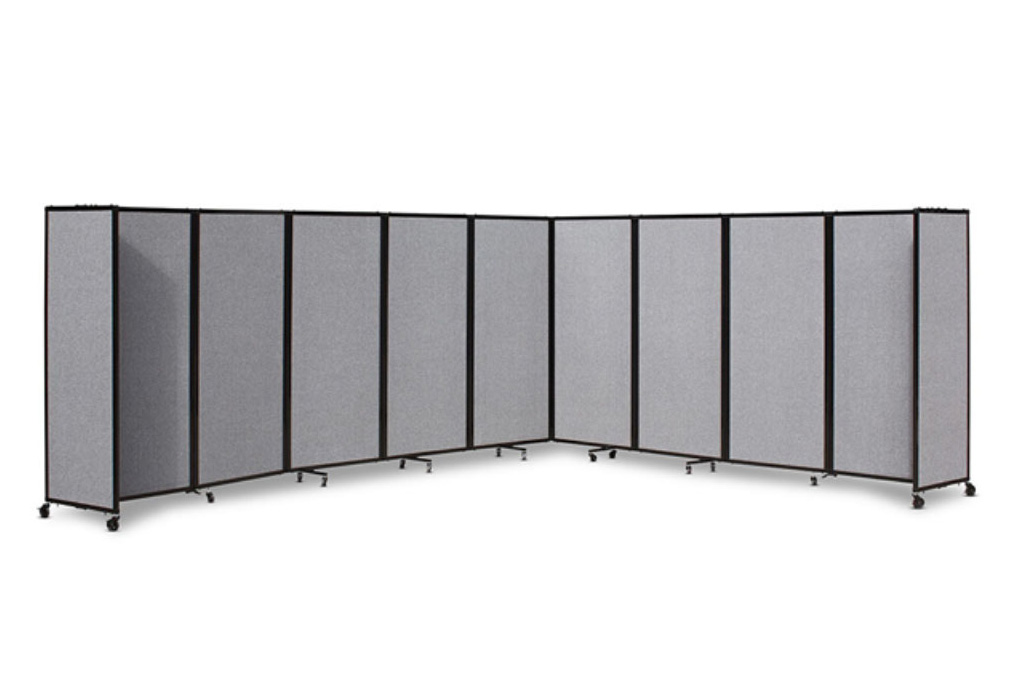 Portable or wall mountable
Up to 2.3m high and 7.6m long
Fully articulating or straight line partitions
Sound dampening and tackable fabric finish
From $1195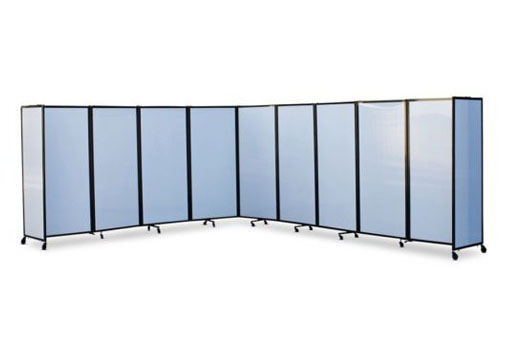 Portable or wall mountable
Up to 2.3m high and 7.6m long
Fully articulating or straight line partitions
Easy to clean polycarbonate wipeable surface
From $1195
Cafe & Catering Privacy Screens
For creating privacy in a small room or private treatment areas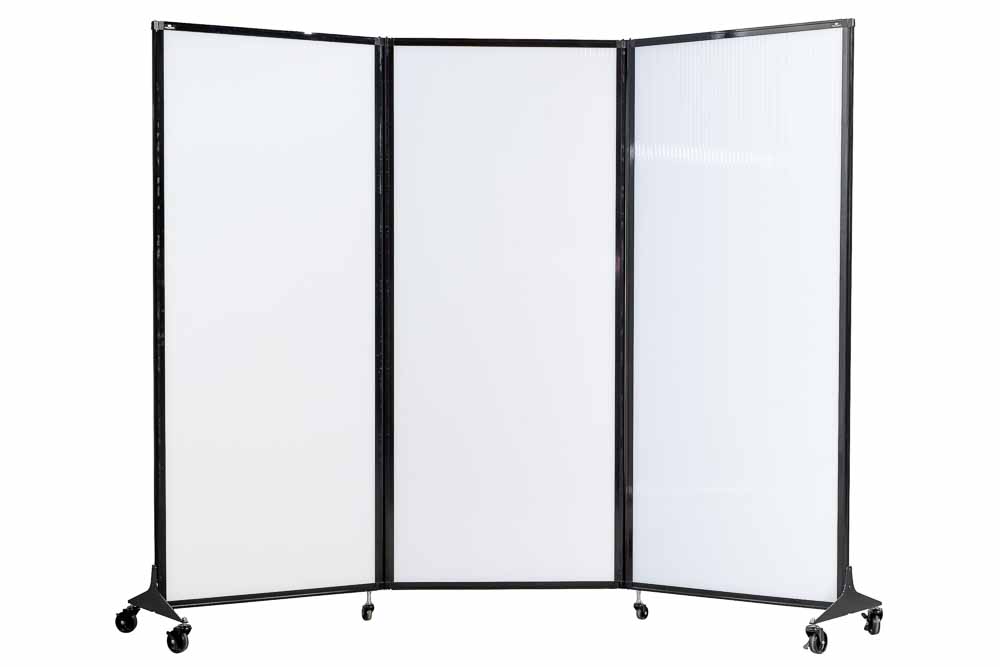 Portable (on wheels) or on feet
Up to 2m high and 2.55m long
Configurable in any shape or straight line
Easy to clean polycarbonate surface
From $890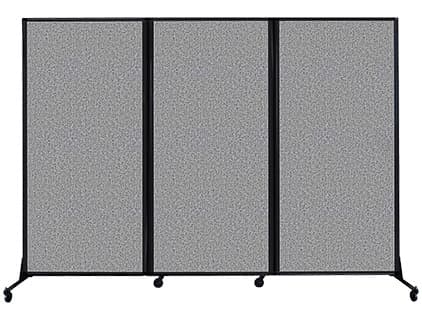 Wheel, feet or no feet options available
Up to 2m high and 2.5m long
Configurable in any shape or straight line
Sound dampening pinnable fabric
From $890
Operable Room Dividers for Banquet Halls
For dividing big multi-purpose rooms with good noise control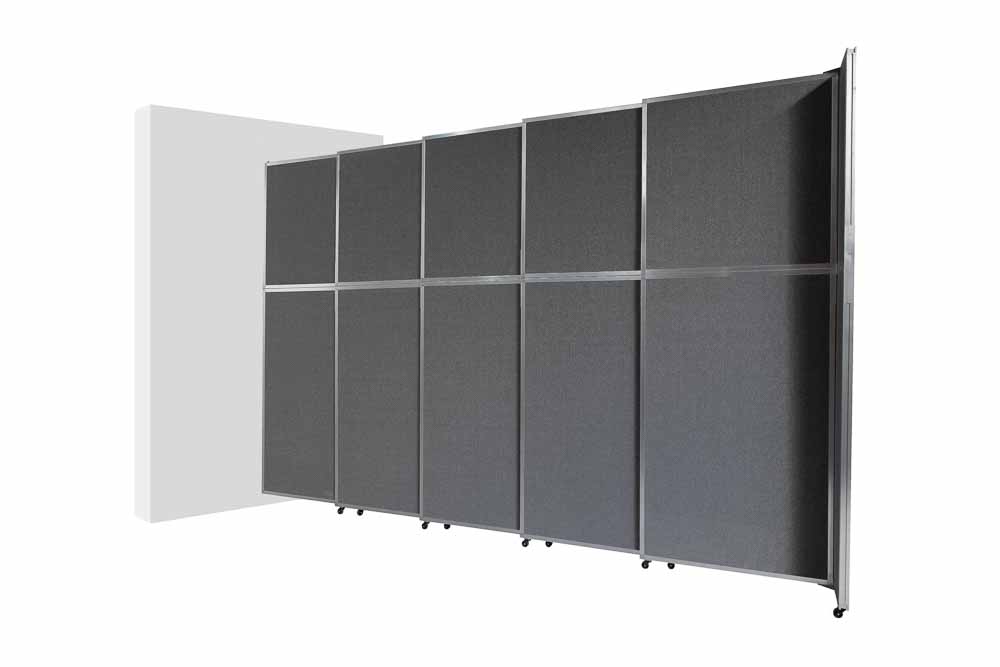 Wall mounted
Up to 3.7m high and 5.9m long
Configurable in any shape or straight line
Pinnable fabric is designed to dampen sound
From $2530
Why Use Movable Restaurant Partitions?
Hospitality is a busy industry that typically works best in a flexible and versatile space.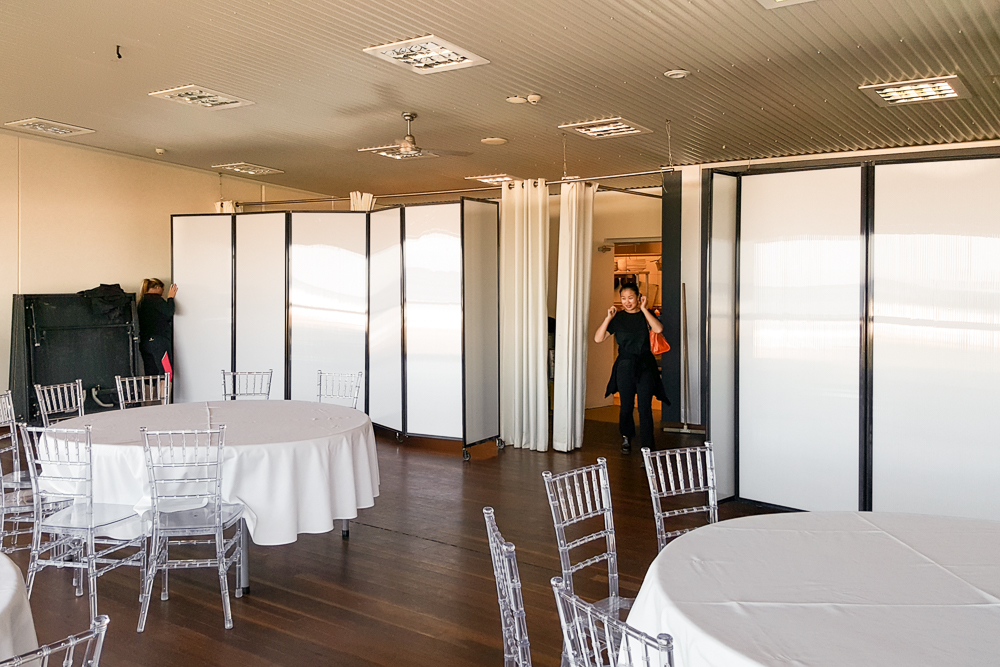 Often hosting special events and private functions of a variety of sizes, installing permanent walls within a cafe or restaurant can potentially restrict the functionality of a room, and limit the number of functions that can be run at any one time.
Long construction times, expensive building costs, and limits to what can be changed within a rented space can also make permanent walls an impractical option for restaurants and cafes alike.

Enjoy the freedom of setting up your space however and whenever you want with portable room dividers and movable partition walls. Designed for ultimate flexibility, our wide variety of partitioning solutions will allow you to customise your floor plan, create a multitude of different spaces, and transform your dining area in moments. The choice is yours with portable partitions!
Customise Your Space With Movable Restaurant Partitions
Flexible, highly portable, and designed for ultimate adaptability, our range of banquet room dividers and movable restaurant partitions ensure that your space is ready to handle anything you can throw at it.

From large events to small private functions, you can transform your restaurant or cafe in moments with portable partitions.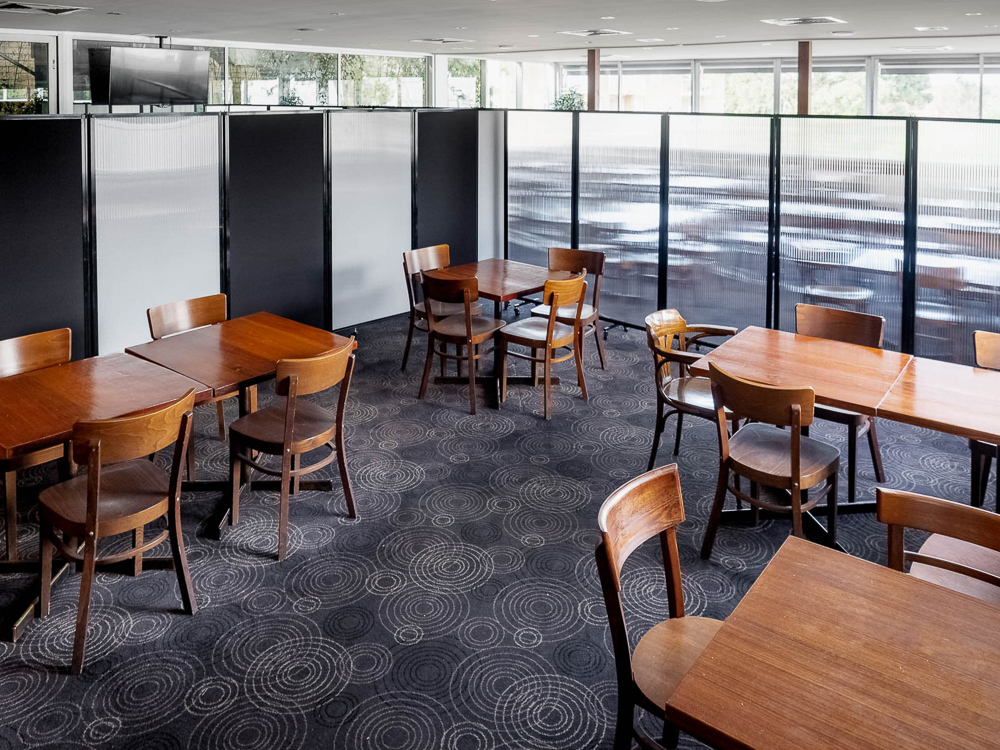 Create private function areas
If your restaurant only occasionally hosts private functions or events, it can be hard to justify building an entire room for the task.

Neatly folding, easy to clean, and featuring fully articulating hinges, our Acoustic Room Dividers not only offer temporary function areas for restaurants, they're also made from fluted polycarbonate panels that are designed to reflect sound back into the room for enhanced privacy during events.

Offering a little extra height for enhanced privacy and noise dampening qualities, our Operable Walls are designed to attach directly to the wall so that they can be unfolded in moments and stored neatly when not in use. With sliding and folding options, our temporary walls feature pinnable acoustic fabric which can be used to display news, notes, menu options, photos and even decorations for themed events.
Add privacy between tables
Patrons enjoy a bit of privacy on a night out, especially if they're celebrating special events or occasions.

Mobile fabric screens allow you to offer greater privacy in your establishment while also dampening sound in larger spaces to enhance the dining experience.

Alternatively, if reverberation isn't a concern, our 3-panel Sliding and Folding Room Dividers are made from fluted polycarbonate that's easy to keep clean and designed to reflect sound for enhanced privacy while dining. Freestanding, lightweight and visually appealing, these portable partitions can easily be placed between tables as privacy screens.

On special occasions where a large space is required, these movable restaurant partitions can be folded up and stored away neatly.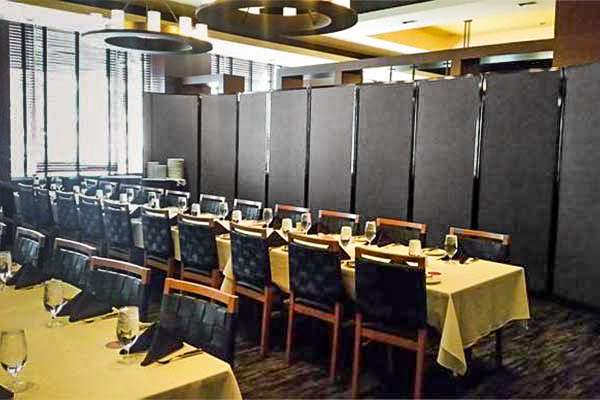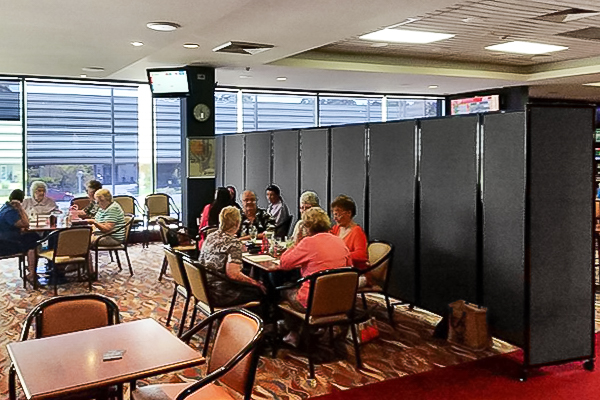 Divide your space into sections
By dividing your space into smaller and quieter rooms, you can help to create a more intimate space for your patrons to dine in. Creating a clear floor plan using partition walls can also make it easier for staff to recognise their sections and ensure that everyone gets served in a timely manner.

Our 360 Degree Acoustic Polycarbonate Portable Room Dividers can be used to establish sections within your space while helping to reflect sound, preventing noise from reaching other dining areas. These banquet room dividers are freestanding and made from fluted polycarbonate, which is very easy to wipe down, and comes in a variety of shades to suit your dining space.

For an extra bit of fun and greater sound dampening qualities, you can install a wall mountable Operable Partition or a freestanding Fabric Portable Room Divider. These movable room dividers feature acoustic fabric panels which can be used to create themed rooms within your space by pinning decorations and images directly onto the walls. Adaptable and flexible, portable room dividers offer plenty of opportunities to customise and play with the look of your space
Keep patrons up-to-date on the latest
Cafes and restaurants always have something new to share with their patrons, whether that be a new menu, new staff or upcoming specials or events.

Fabric-lined portable partitions offer an excellent opportunity to add a bit or personality to your establishment while sharing information with patrons. Movable Restaurant Partitions with a fabric finish feature pinnable acoustic panels that can be used to pin up the latest announcements, specials, pictures, decorations, and even photos of staff and regular customers, directly onto the movable partition.

Freestanding and easy to fold up and store away, these smaller portable partitions make excellent bulletin boards that can be changed and customised in moments.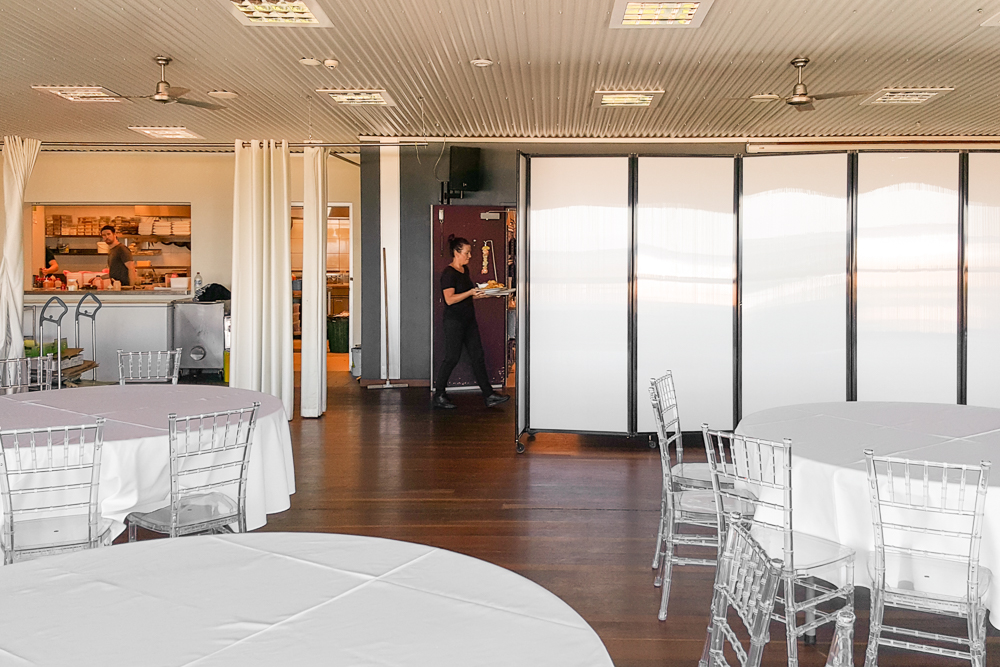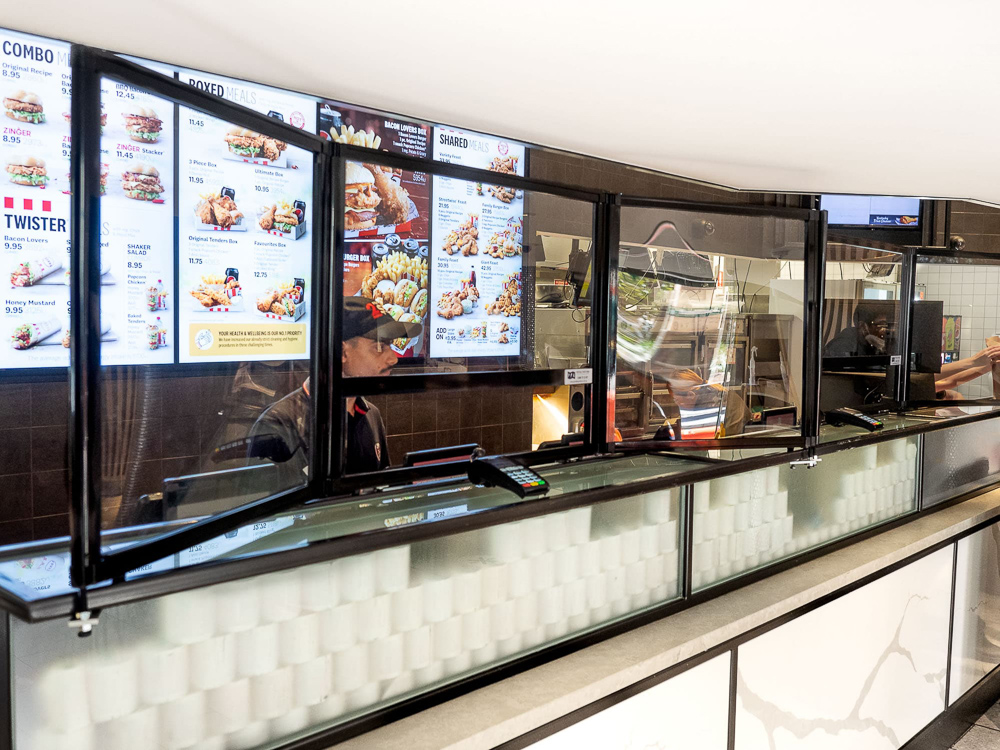 Keep staff safe at service desks
Staff at cafes and restaurants come into contact with a constant stream of people, meaning they can be exposed to a wide range of illnesses throughout the day. You can help to keep your team members shielded from germs by placing a physical barrier between employees and the general public at service desks.

Our Workplace Protection Screens are made from clear perspex that's designed not to impede the view, while offering protection from airborne bacteria. Screens can be easily fixed to the countertop in moments and feature two articulating hinges that allow them to be configured to a variety of different shapes. The perspex screen can easily be sprayed and wiped down for simple infection control for staff.
Control noise in your establishment
The clattering of plates and cutlery can quickly become overwhelming in a large banquet area. This can have a serious impact on the dining experience for patrons, and can become a headache for staff.

Designed to enhance the experience for everyone, our wide range of room dividers and movable walls are made from pinnable acoustic fabric to offer greater sound dampening qualities. From Telescoping Wall-Mountable Operable Walls to Freestanding Movable Restaurant Partitions, our room dividers are specially designed to offer enhanced privacy and comfort for diners and employees alike.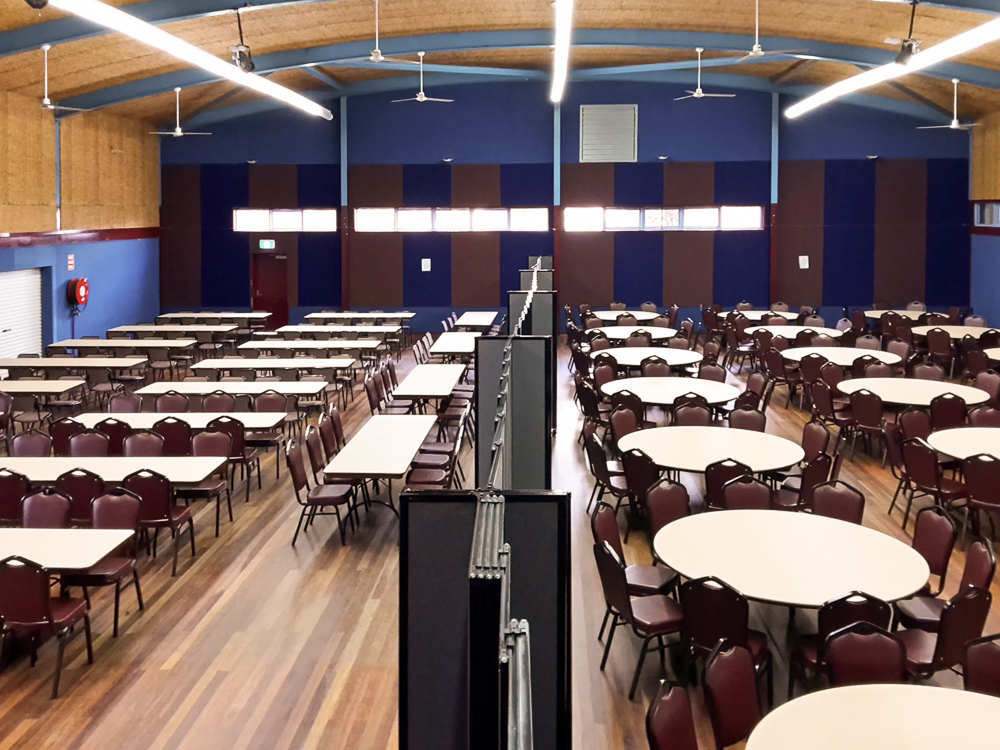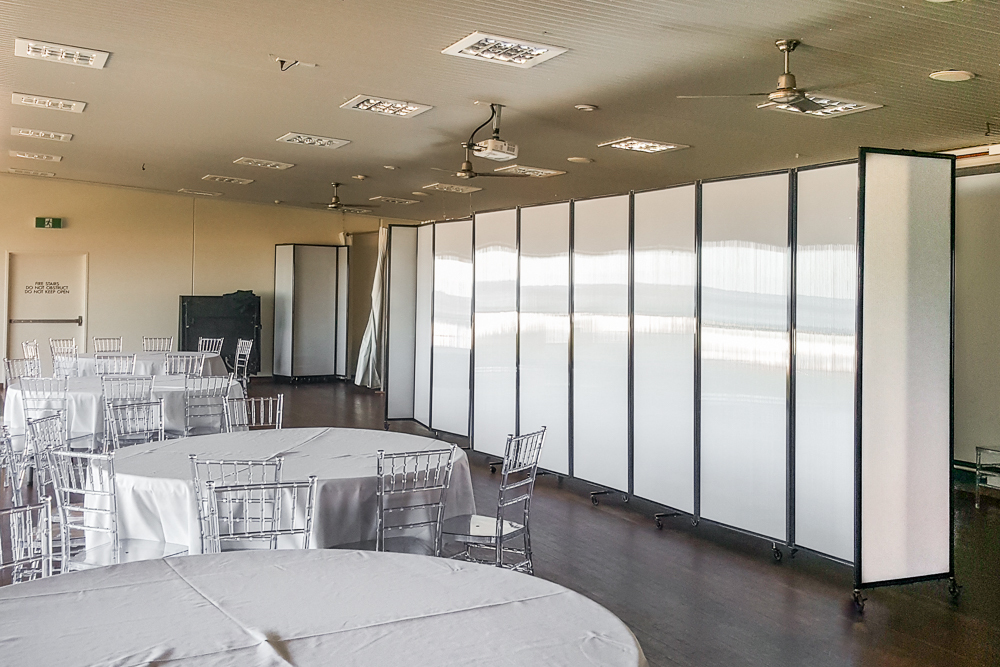 Block access to staff-only areas
From staff rooms to busy kitchens, there are some areas within your establishment that are either private or too dangerous to allow access to the public. But in spaces that lack doors, accidental intrusions may occur.

Offering a visual barrier that helps to give staff a bit of privacy on breaks, while also preventing patrons from accidental stumbling into restricted sections, we have a range of portable privacy screens that can be used to block access to off-limits areas, or conceal the view into break rooms and staff changing rooms.

Our Freestanding Privacy Screen features three panels on fully articulating hinges, and comes with tackable fabric where 'no entry' signs can be pinned to keep patrons out of restricted areas. Featuring a particularly low clearance at the bottom, our screens offer greater privacy for staff who are in need of a break.
Let us help you maximise your space with banquet room dividers
If you're not sure which room dividers or temporary walls are right for your establishment, or you're looking for ideas for attractive movable restaurant partitions, our friendly customer service team is here for you.

Simply give us a call or fill out the form below and one of our team members will be here to help you find the right solution for your restaurant or cafe.
Need help choosing office partitions?
If you need guidance, help choosing or customising office partitions for your needs, give us a call or get in touch and our friendly customer service team will help