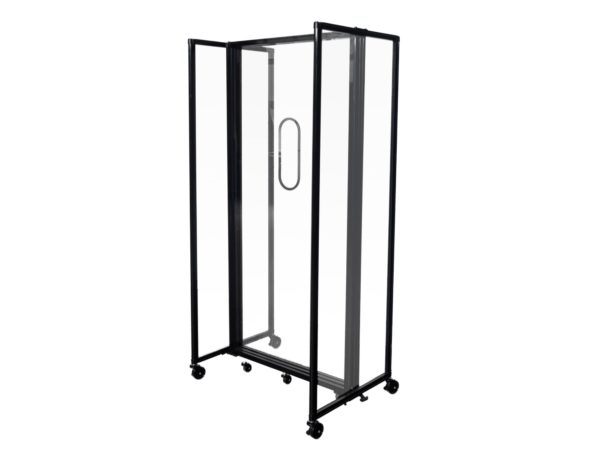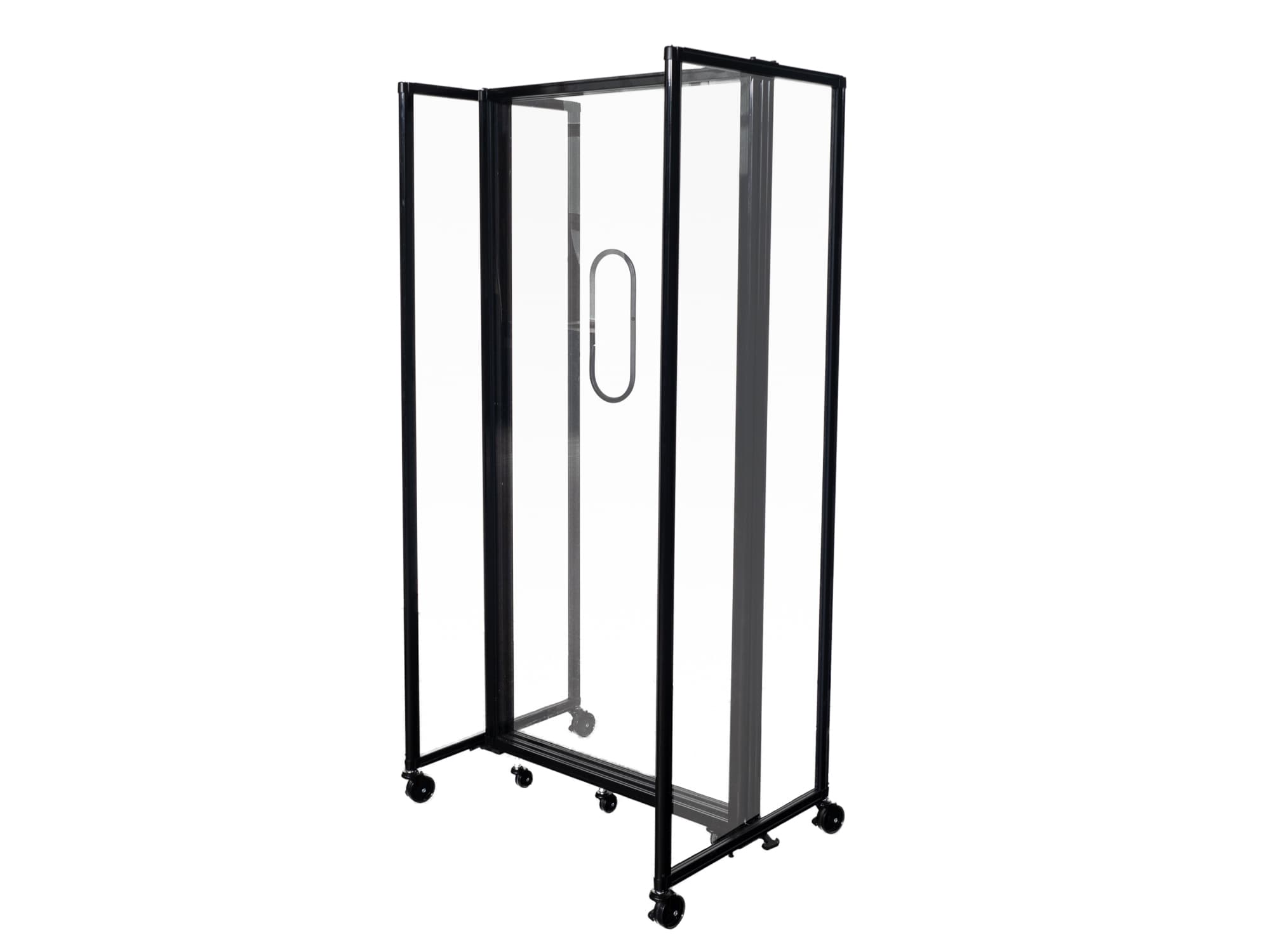 Full Length Temperature Screens
$1,195.00 – $2,995.00
---
OVERVIEW
This Full Length Temperature Screen can be used to help minimise community transmission of COVID-19 in schools and the workplace.
Checking for fever, one of the key symptoms of COVID-19, and being able to turn those affected away will increase the safety of students, teachers and any workplace staff where initiated.
The screen is made from a clear acrylic and contains a hole, allowing frontline testers to remain staff as they check for fever of those entering any premises.
The screens come with holes at two different heights making them suitable for kindergarten-aged children right through to adults.
The screens come in a number of different lengths ranging from 2.59m (3-panels) to 7.62m (9-panels) and can be configured in any shape required using our fully articulating hinge.
The screens are built so that there can be multiple testers where required but the spacing between them is 1.7m so they can observe physical distancing regulations.
As we look to slowly open back up schools and the economy and places of work these Full Length Temperature Screens can help provide a safer environment for that gradual easing back into normal life.
They should provide students, parents, teachers and staff across all workplaces with more confidence that their places of learning or employment are safe.
These screens also have a life value long after the COVID-19 pandemic has passed. We provide the option to repurpose the screens with Replaceable Pinable Acoustic Panels, allowing you to turn them into data walls, pin boards or mobile art hanging systems.
PRODUCT HIGHLIGHTS:
Will help reduce community transmission of COVID-19
Made from clear acrylic and easy to clean and sanitise
Varying lengths, from 2.59m to 7.62m
Can accomodate 1-4 testers
Suitable for all ages with multiple hole heights available
Easy to move and store
Can be repurposed after the pandemic is over
PERFECT FOR:
Schools
Hospitals
Medical Centres
Pharmacies
Offices
Warehouse

Stay Protected
Help reduce community transmission of COVID-19 by screening for fever symptoms at schools or workplaces, while also protecting frontline testing staff.

Repurposing Available
This product is designed to provide use long after the COVID-19 pandemic is over by utilising our option to repurpose the screen with our Replaceable Acoustic Pinboard Panels.

Suitable For Any Age
The Full Length Temperature Screen has the hole available at two different heights, making it suitable for kindergarten-aged kids right through to adults.

Easy Set-Up
Most of our products ship semi assembled or assembled. Simply unbox and use easy setup guide to place into position. No need for professional building services or installers.

Australian Made
Manufactured, assembled and shipped directly from our Sydney factory ensuring the highest quality.

Next Day Shipping
All products are in stock and available to order directly through the website or via phone. The majority can be dispatched next day for delivery across Australia.
Additional information
| | |
| --- | --- |
| Hole Height | High School Adult (1.2m-1.6m), School Years K-6 (.9m-1.3m) |
| Length | 3 Panels, 5 Panels, 7 Panels, 9 Panels |
| Replaceable Acoustic Pinboard Panels | Yes, No |