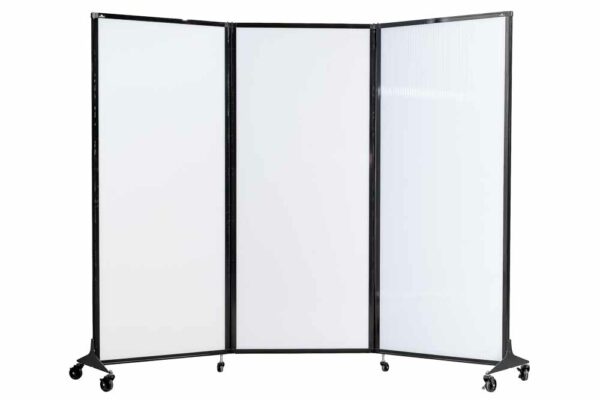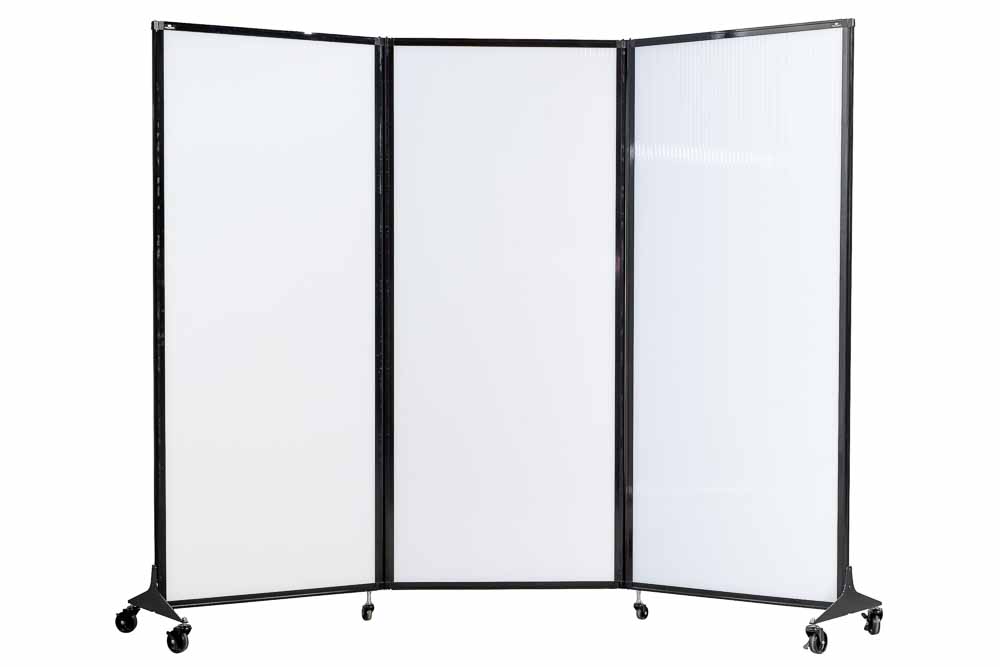 Afford-a-wall Folding Room Divider (Polycarbonate)
$890.00 – $950.00
---
Our 3-panel Afford-a-Wall Folding Room Divider Polycarbonate is a perfect impromptu space divider. It helps you quickly create privacy in a multitude of places. This polycarbonate version features our 360 degree rotating hinges, allowing a full range of movement for a variety of arrangement options. This folding partition is available in heights of 1.83m, 2.02m and 2.3m and a standard length of  2.55m. 
Manufactured-in-Australia, the elegant, extruded aluminium frame is lighter than other dividers commonly found in the market and also provides superior durability. Each panel frame is joined through a unique cast aluminium corner joint providing superior strength and functionality. 
Use the Afford-a-Wall partition for creating privacy within hospitals, conference rooms, school testing areas and offices. As a portable privacy screen for applications such as nursing stations, vaccination areas, impromptu meetings or testing areas, and more. It requires simple assembly.
Create any shape you require. Position this panel in straight or in any non-linear shape 

This caster steel-based partition is available in a length of 2.54m and two heights – 1.83m / 2.02m

Customise as per your needs, pick from four panel colours – Black, Grey, Clear, and White

The polycarbonate fabric option also comes in varying levels of translucency from 12%-82%, allowing you to enjoy the privacy of a room divider while maintaining some visibility

Panels provide UV protection via the surface and colour fading

Lightweight, extruded aluminium frames provide additional strength

Non-marking, low profile casters provide low clearance, meaning additional noise reduction and a lower center of gravity
We also produce the same room divider with a fabric finish. Please check out our Afford-A-Wall Folding Room Divider (Fabric).
---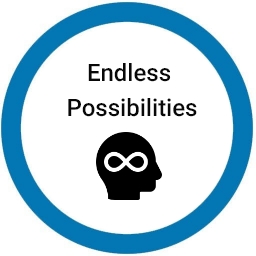 Endless Possibilities
360-degree hinges allow for numerous configurations ( zig-zag, curved, and L-shaped) to cater to any space needs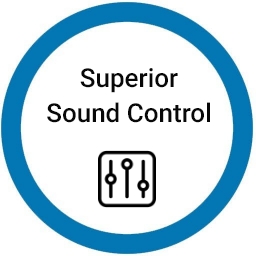 Superior Sound
Engineered polycarbonate panels enhance sound dampening and offer greater acoustic control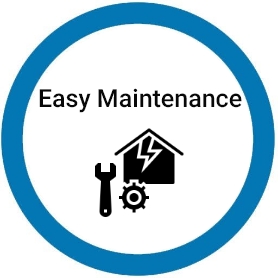 Easy Maintenance
Polycarbonate panels are 100% waterproof and clean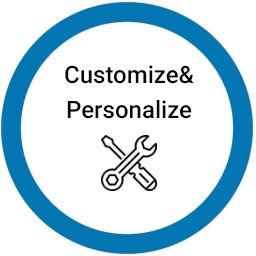 Customize & Personalize
Select from a wide range of fabrics and finishing options to create the ideal space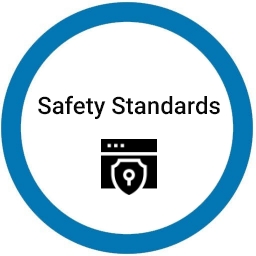 Safety Standards
No-pinch seams and full end panels enhance safety and stability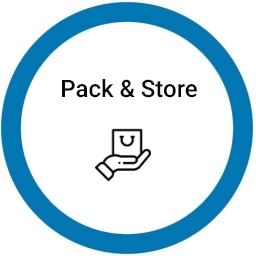 Pack & Store
Lightweight partition is easy to close, move, and store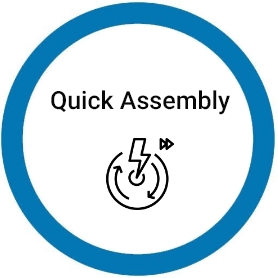 Quick Assembly
Have your set-up ready to go in just 5 minutes with simple assembly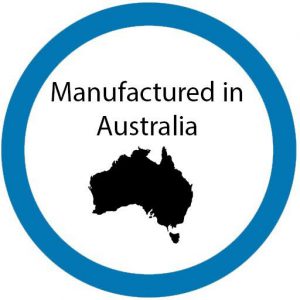 Manufactured in Australia
Designed & produced at our Sydney factory using the highest quality components
Additional information
| | |
| --- | --- |
| Colour | Black, Clear, Grey, White |
| Height | 1.83m, 2.02m |
| Length | 2.55m |
| With Wheels | Yes, No |