Free Standing Vaccination Booths & Stations
Transform any space into a vaccination station in minutes
Create any layout with our medical grade room dividers
Ensure both patient and nurse privacy during vaccination
Booths made of waterproof and wipeable hygienic material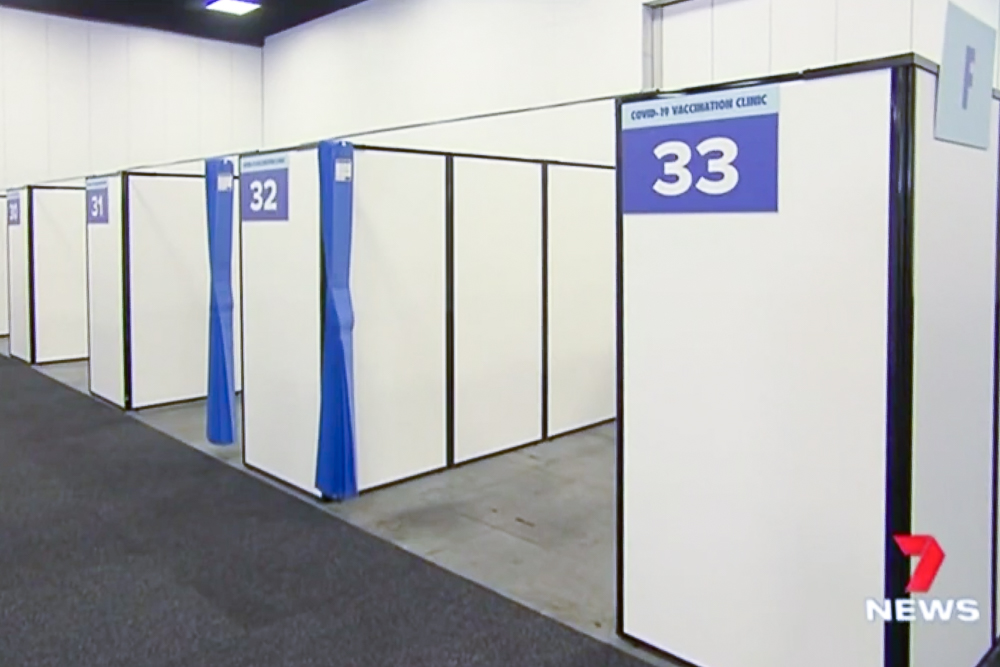 Approved Supplier for Australia's Health Sector


Easy to Setup and Configure Vaccination Booths manufactured in Australia
Turn any space into a vaccination centre by combining our portable vaccination booth units and configuring them into any shape you need.

Made of wipeable hygienic panels and easy to clean aluminium frames you can setup our freestanding vaccination booths within minutes to create pods of any size and in any location of your site without construction or the need of existing walls
Recommended Vaccination Booth Configurations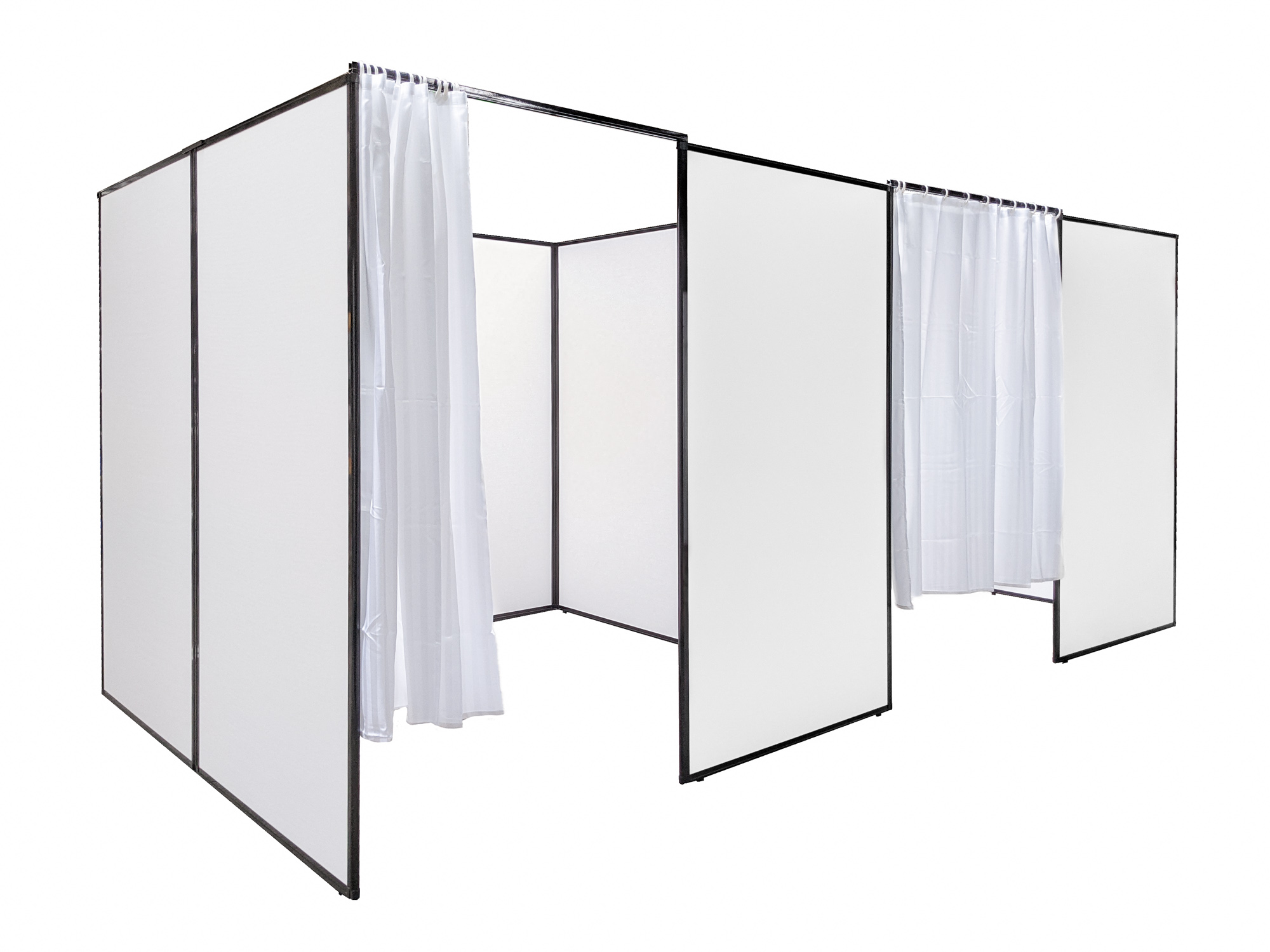 Classic Vaccine Cubicle Configuration
Creating vaccination cubicles that go side by side is easy with a combination of our 7 and 5 panel vaccination units.

Freestanding vaccination booths are ideal to turn any venue into a vaccination centre or hub without any construction or pre-existing walls to attach medical dividers too.

With our vaccine booth dividers you can instantly create 2.4 x 2.4m pods to create a private space for vaccination. Once setup, keeping them in place is easy by locking the articulations and the end wheel casters.
COVID-19 friendly In/Out Configuration
If you're concerned about crowd management and want people to flow from a waiting area to another after their vaccination procedure then our Double C configuration is a great solution.

Similar in size to a classic vaccination cubicle configuration, it also creates a 2.4 x 2.4m area but also provides opposing entry and exit pathways for people to flow from one waiting area to the next.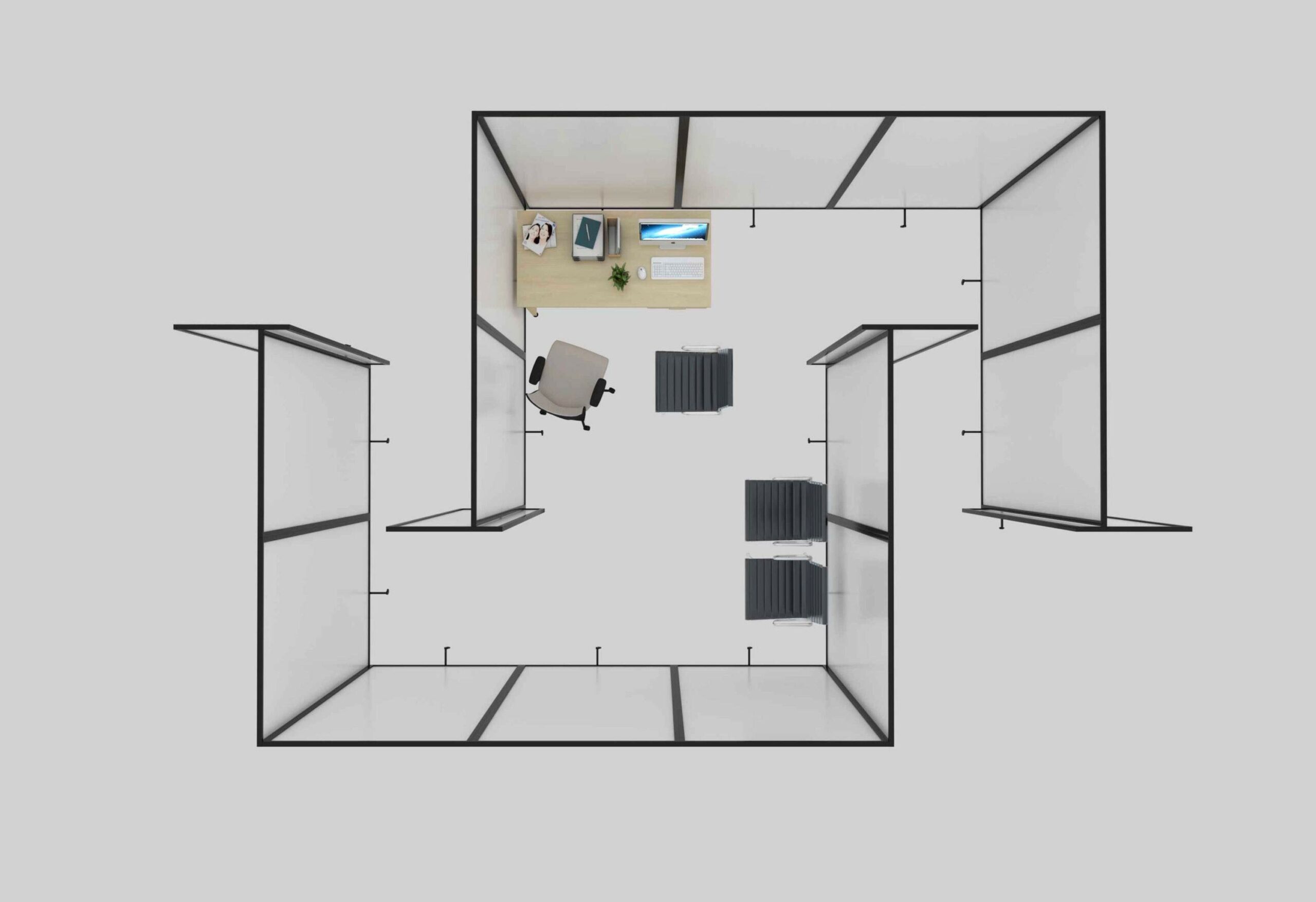 Freestanding Vaccination Booths Benefits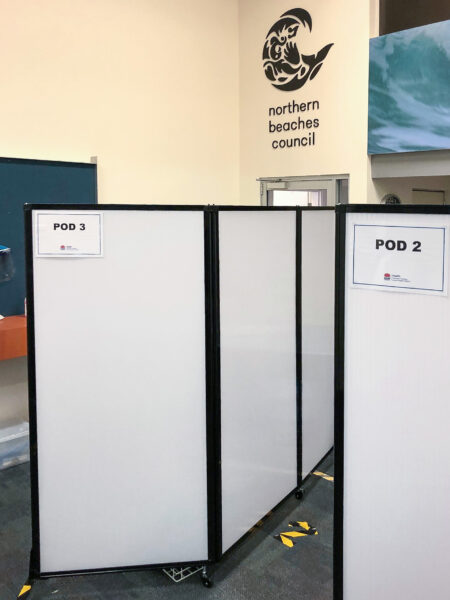 Privacy for both Patients and Nurses
The current health situation has forced us to improvise and make the most out the space we have available, but privacy and hygiene are important factors that shouldn't be compromised.

Having ways to effectively social distance, give privacy and optimise the space you have is going to be critical to a successful
vaccination process.

Working long hours in a fully exposed environment full of distractions can easily wear off nurses and health practitioners faster than expected and can take a big toll on them over time which will be passed on eventually to their patients.

At the same time patients would benefit from an enclosed area that cuts down the noise and distractions of a massive vaccination hub. Vaccination booths are a cost effective and straightforward way to ensure a safe, private and stress free vaccination process
Setup anywhere anytime
Don't have a dedicated space for vaccination?

Very few venues have been designed with changing needs over time and pop up vaccination hubs was definitely not one of them.

Portable vaccination stations are helpful because they work as medical dividers and don't rely on existing infrastructure like walls to create a dedicated vaccination area.

If walls are available its even better because you'll be able to create more booths with less wall length, but whatever venue and layout you are dealing with you can rely on our portable booths to set up a proper vaccination experience anywhere.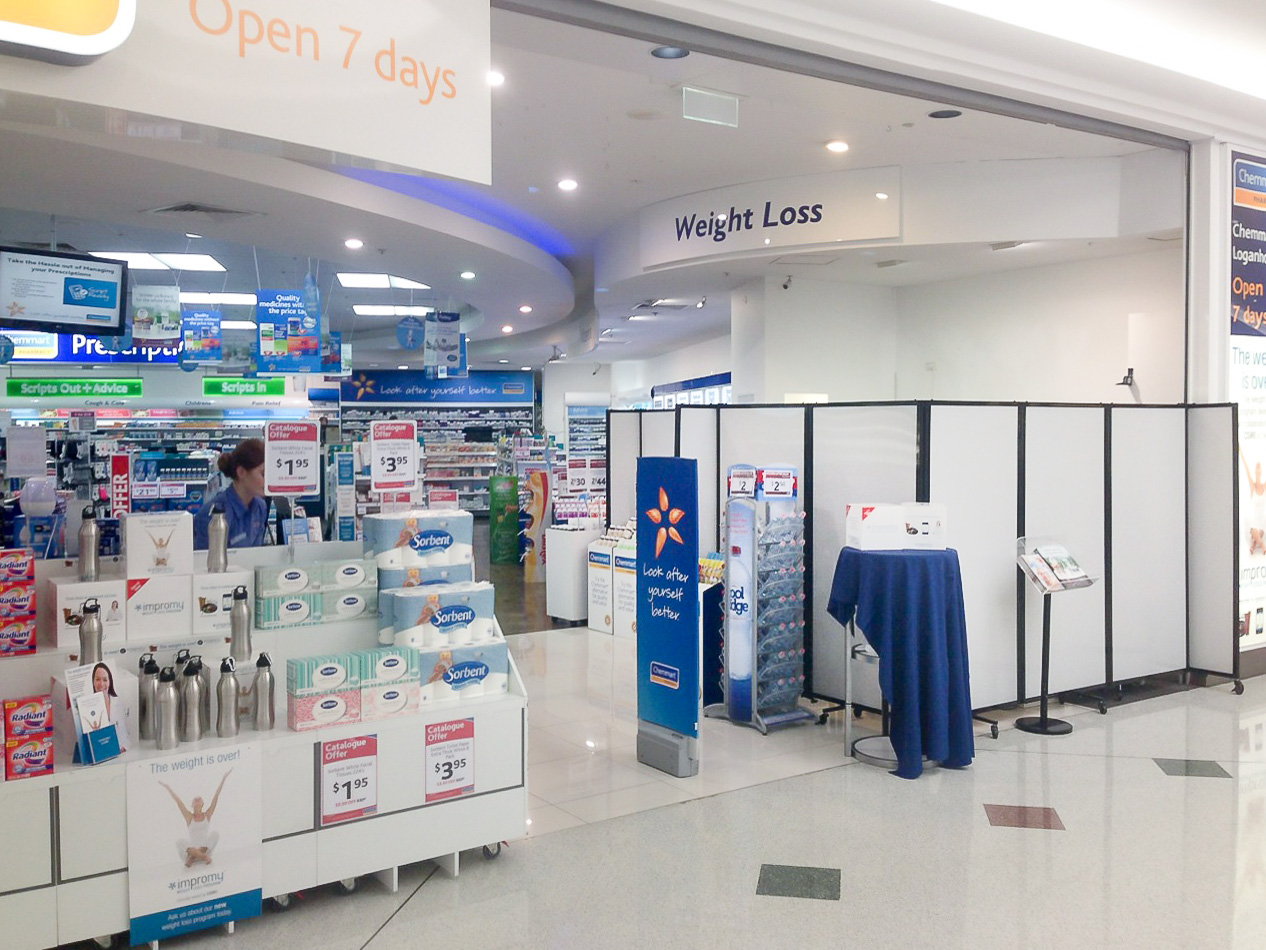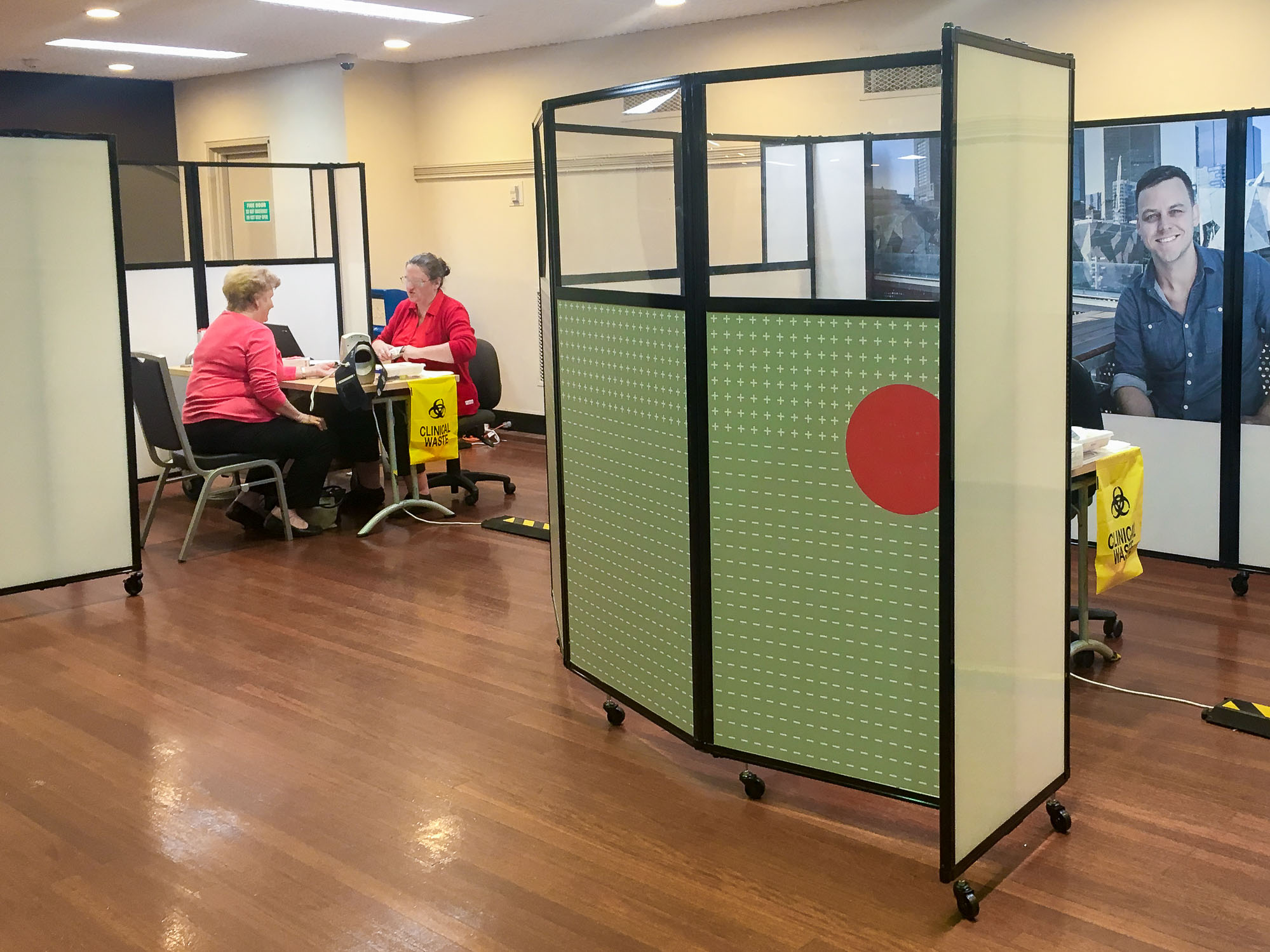 Customisable for any specification
Need bigger panels or specific materials?

As a local Australian manufacturer and supplier of portable medical dividers we can customise our vaccination booths to any specification you might need.

Features such as transparent perspex windows, no wheels or semi-transparent materials are available on request with almost no difference in lead time.
Professional looking Booths for patient peace of mind
Providing a stress free vaccination experience is not only about privacy.

Providing patients an environment that looks and feels professional can go a long way in making the vaccination experience more attractive and stress free.

If you're setting up your vaccination hub in a big multi-use hall or warehouse, setting up proper wipeable vaccination booths can make your temporary setup work way better.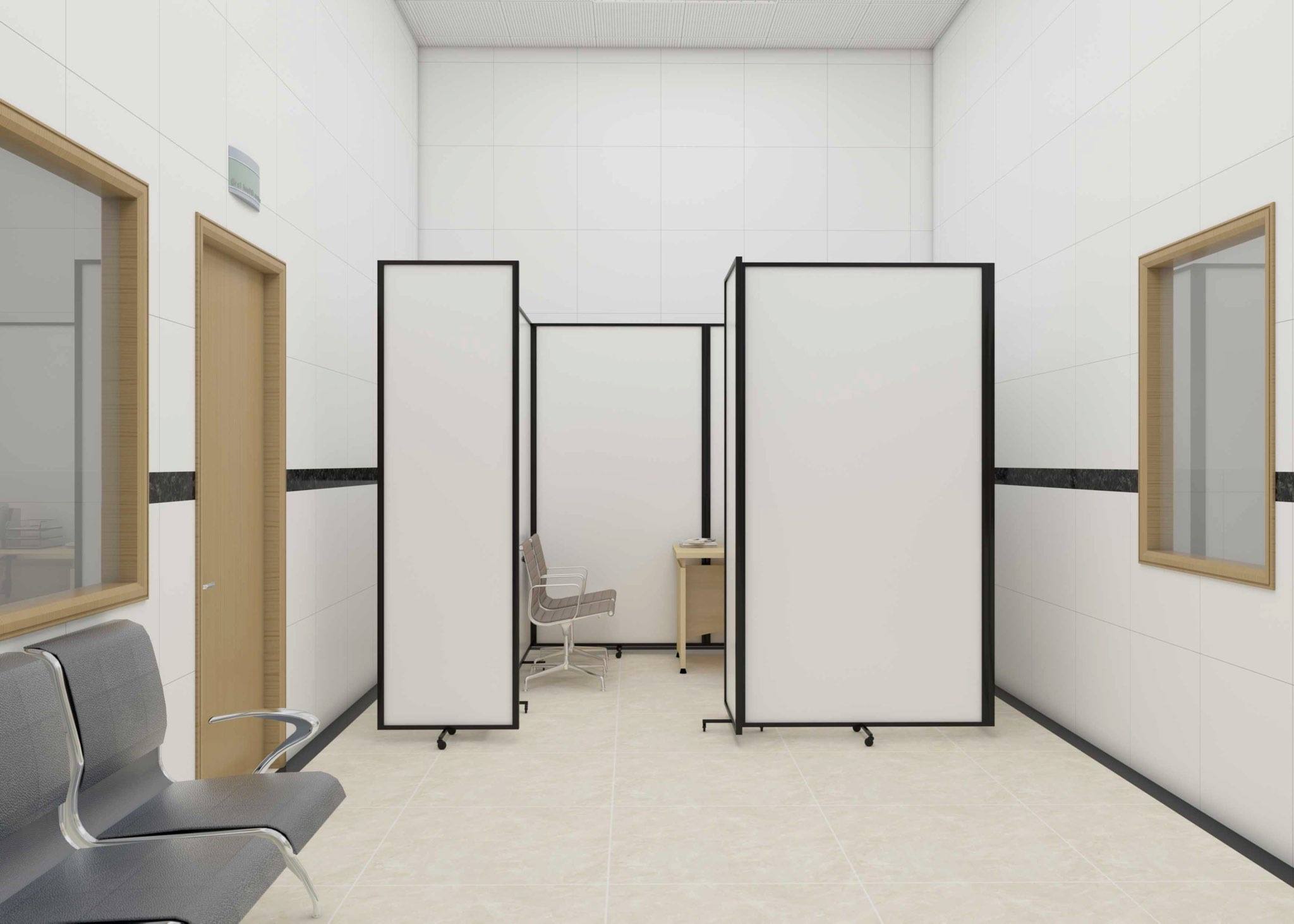 Manufactured in Australia – Next Day Dispatch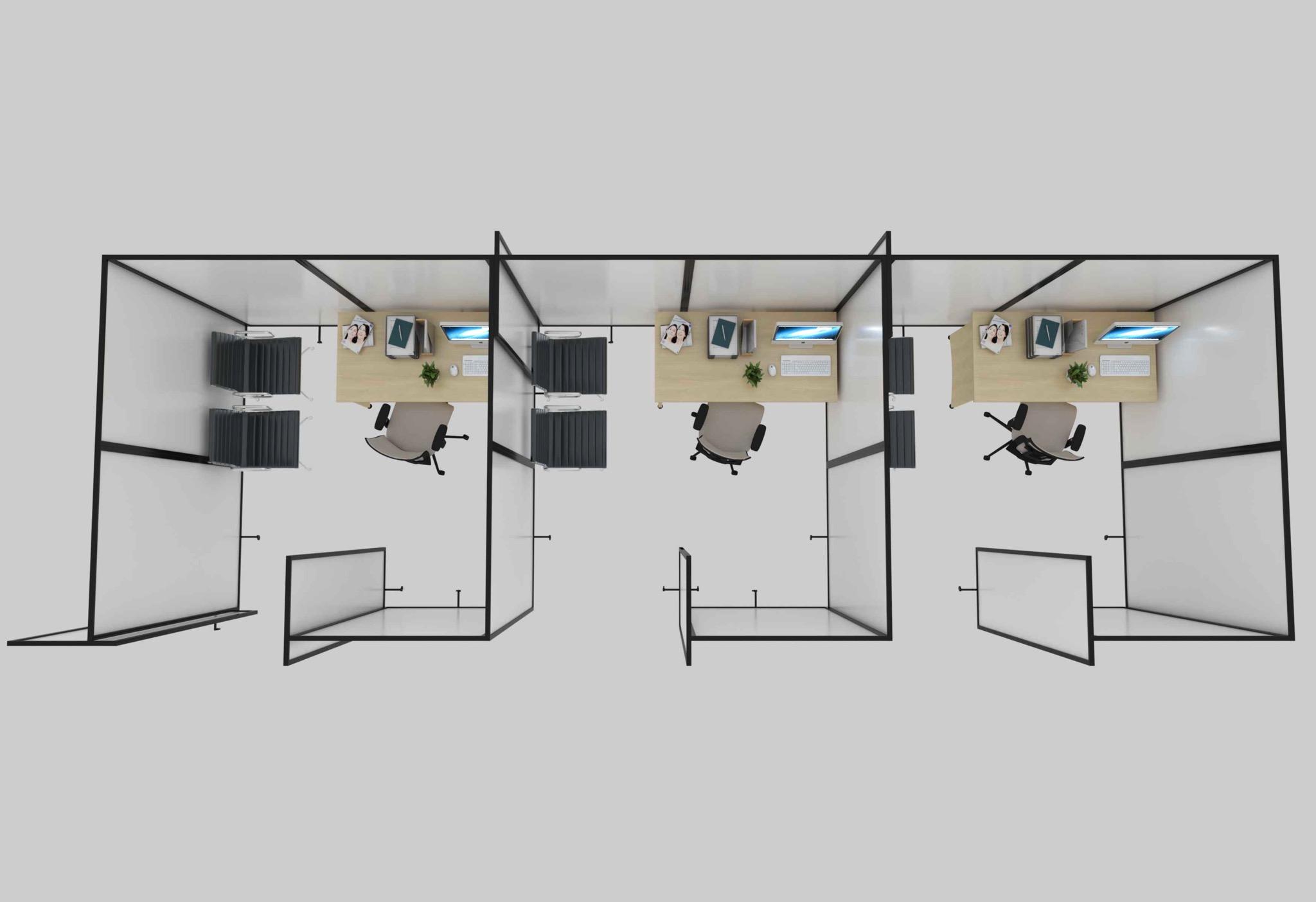 Located in Brookvale, Sydney our factory manufactures most orders in time to dispatch the next day.

As an approved vendor to all Australian State Government Health Departments you can have peace of mind that your order won't be delayed by an additional vendor approval process.
Our Vaccination Station Bundles & Booths
Portable, easy to move and reconfigure while assembled
Portable and easy to configure
Wipeable hygienic panels and aluminium frames
Configurable in any shape
Create as many 2.4 x 2.4m booths as needed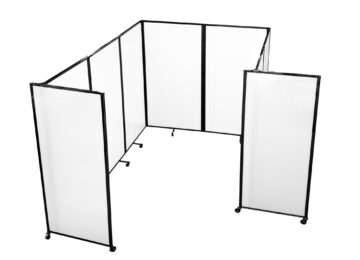 Portable and easy to configure
Wipeable hygienic panels and aluminium frames
Configurable in any shape
Easily create a single 2.4 x 2.4m booth
Our Vaccination Hub Privacy Screens
For creating privacy with help of existing walls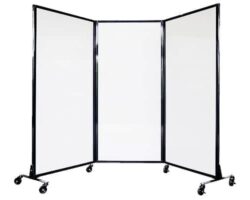 Portable (on wheels) or on feet
Up to 2m high and 2.55m long
Configurable in any shape or straight line
Easy to clean, waterproof surface
Need help choosing office partitions?
If you need guidance, help choosing or customising office partitions for your needs, give us a call or get in touch and our friendly customer service team will help