Office Screens
Enhance privacy, improve acoustics, and reduce distractions without making permanent alterations to your office. Our freestanding office screens deliver unbeatable versatility when transforming your space.

We offer next-day dispatch and a 3-year guarantee on all products.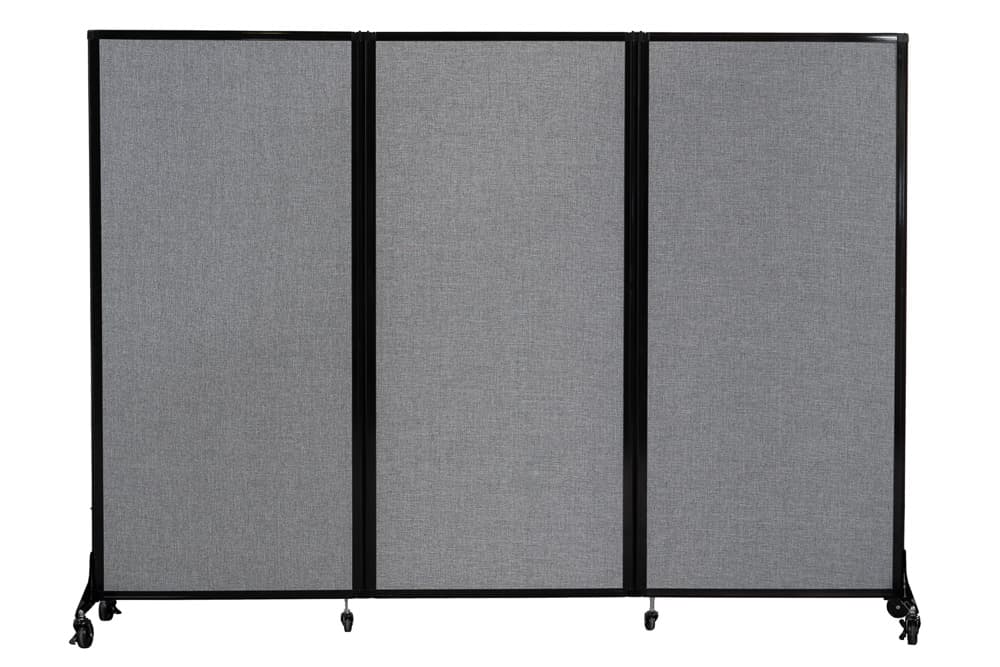 Why We're Trusted Throughout Australian Offices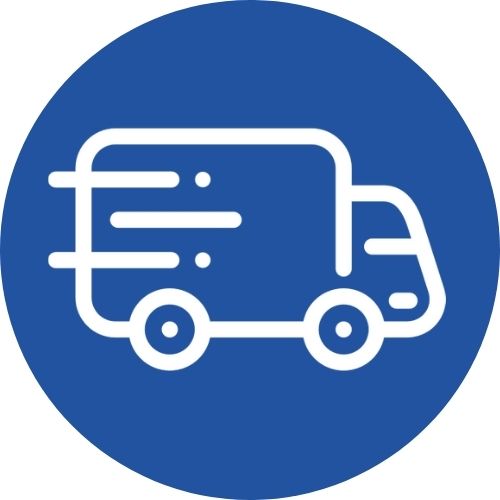 Fast & Reliable
Next-day dispatch from our
warehouse in Sydney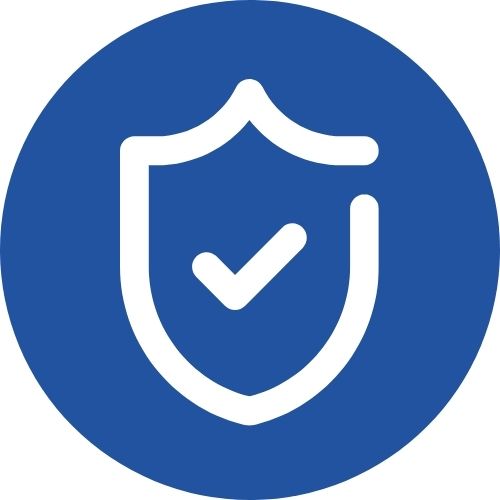 No Permits. No Builders
Quick, easy, and hassle-free assembly. No builders, permits, or costly installations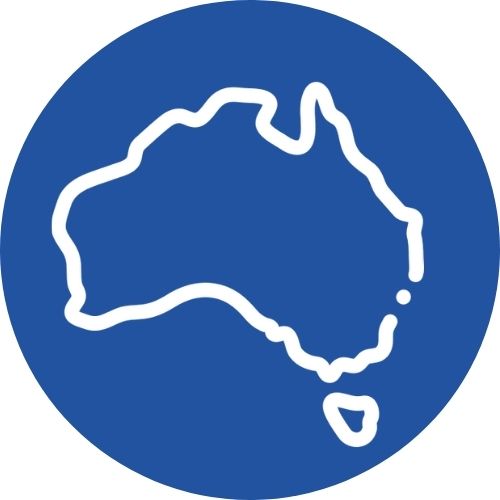 3 Year Warranty
Enjoy the confidence of up to a 3 year warranty on materials and workmanship defects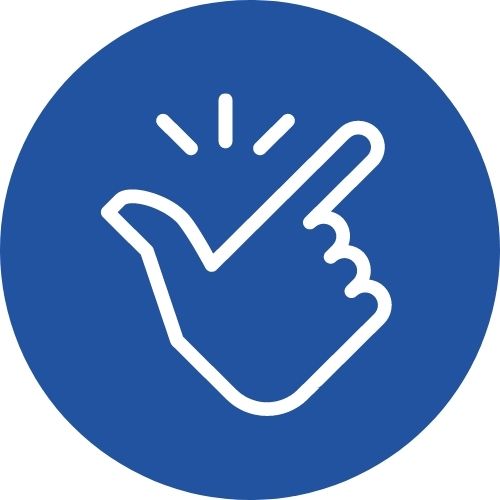 Multiple Configurations
360 degree hinges allow you to configure your partitions to a variety of shapes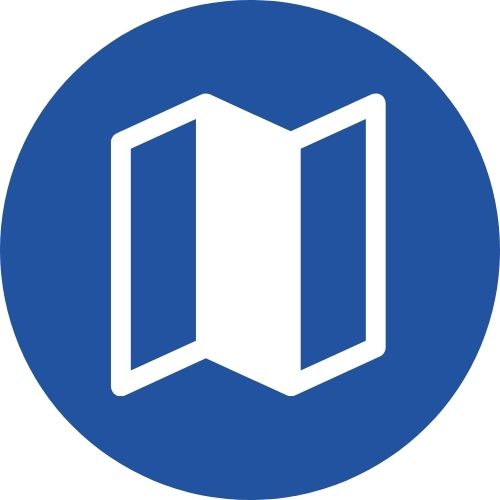 Incredibly Portable
With a lightweight, folding design, our screens are easy to transport, set up, and store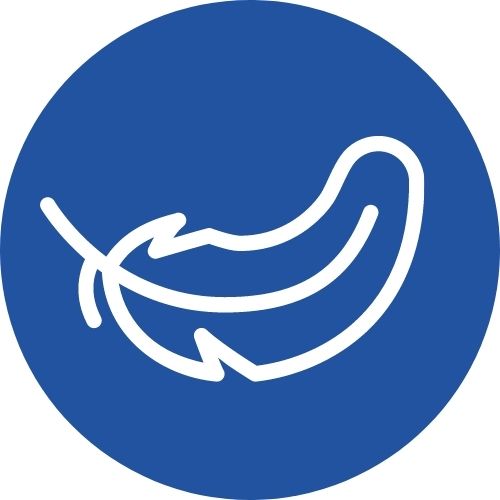 Safe & Reliable
Durable, and tip-resistant, our screens are some of the safest on the market
Our Most Popular Office Privacy Screens
Low Price, High Quality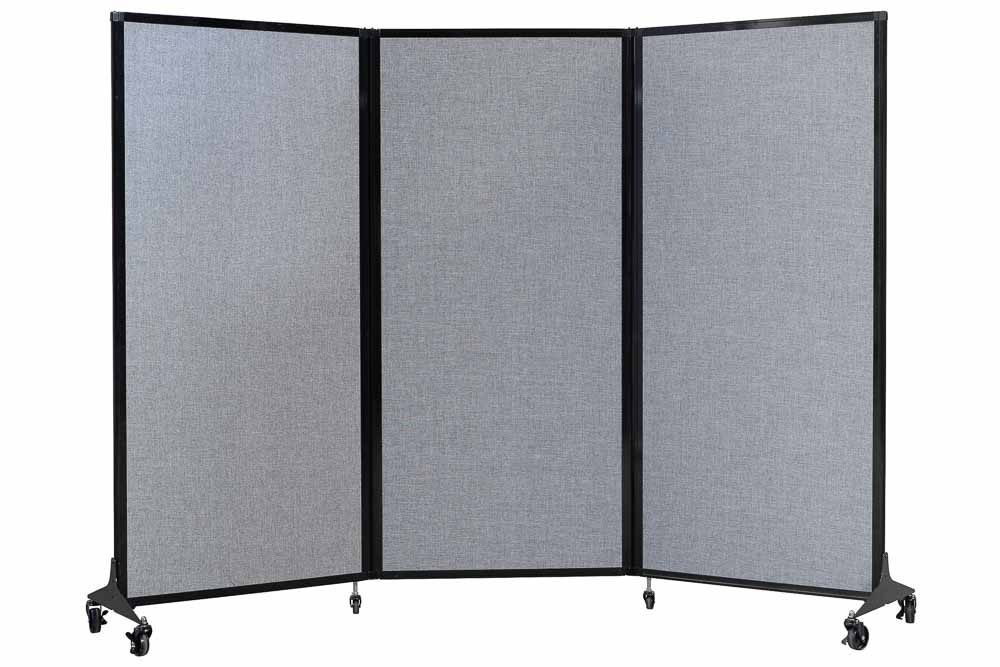 Portable or wall mountable
Easy to clean, waterproof polycarbonate surface
Configurable in any shape or straight line
Up to 2.3m high and 7.6m long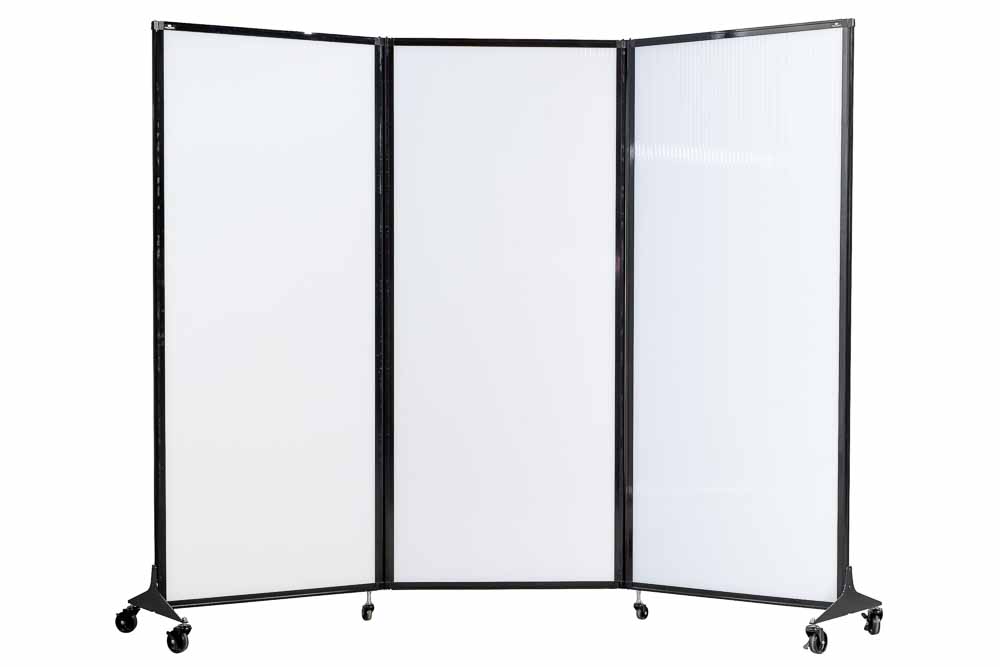 Small, 3-panel design
Folds up for convenient transport and storage
Option between smooth-rolling, lockable wheels or sturdy legs
Panels feature wipeable, sound-reflecting polycarbonate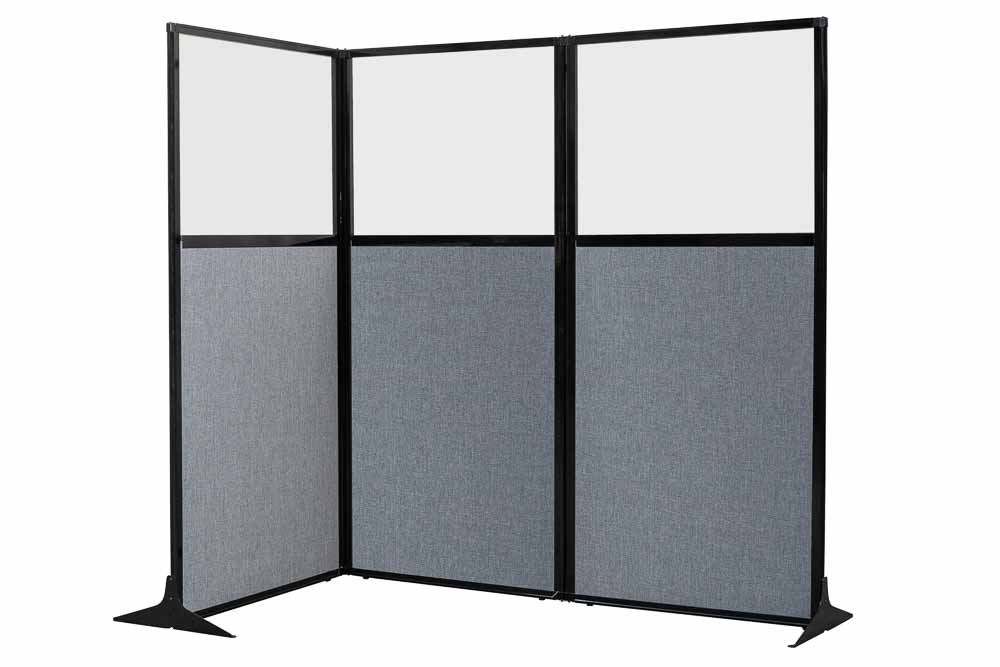 Freestanding partitions set on sturdy legs
Lightweight, folding design for easy transport and storage
360 degree hinges for multiple configurations
Choose from a variety of colours to suit your space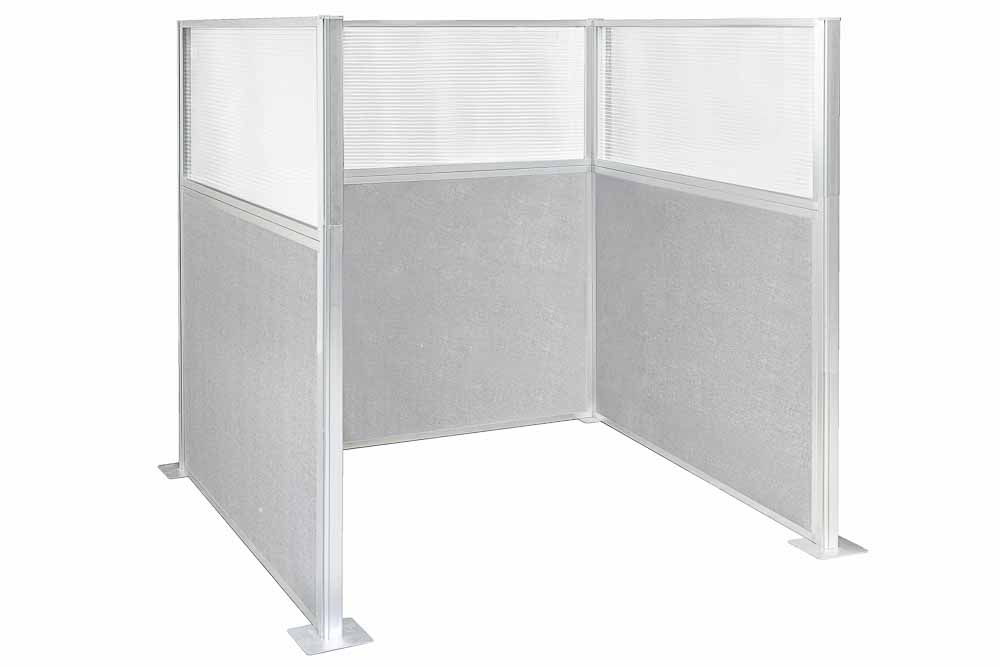 Pillar-and-post design for endless configurations
Pinnable, acoustic fabric offers sound-dampening qualities
Durable polycarbonate window lets light into the space
No tools required. Set up a network of cubicles with ease
Why Buy Freestanding Office Screens
Lightweight, versatile, and highly configurable, our freestanding office screens are popular in offices and corporate buildings all throughout Australia. Their flexible and portable design means they can easily be used to temporarily divide up your space, while their durability and stability makes them ideal for long-term use as well.

Freestanding office screens are a popular and cost-effective solution for businesses working out of rented spaces where permanent alterations may not be permitted or practical.
Our Range of Office Screens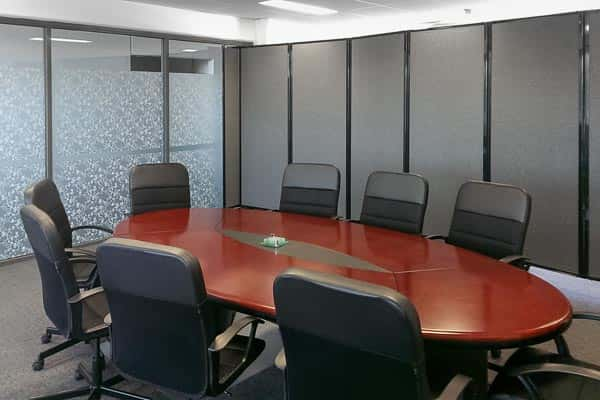 Office Partition Screens
A versatile addition to any office, our office partition screens allow you to divide up your space however you want, while maintaining the freedom to open up the room when you need. Delivering outstanding acoustic performance to minimise noise and distraction in the workplace, office partition screens enhance privacy for staff, and can be used to set up dedicated work areas, break rooms, and even waiting rooms for visitors.

There's a range of different options to suit your needs, including freestanding or wall-mounted partitions, sliding or 360-degree rotating panels, as well as panel-and post systems for setting up a network of office cubicles.
Office Privacy Screens
A flexible alternative to permanent walls or static office cubicles, office privacy screens are a great way of dividing up workstations so staff can work in comfort. These lightweight office privacy screens are set on sturdy legs and feature 360-degree rotating hinges for a highly configurable design.

Each panel is covered with pinnable, sound-dampening fabric which can help control noise in the office, while the acrylic section at the top allows light to pass through, brightening up the space.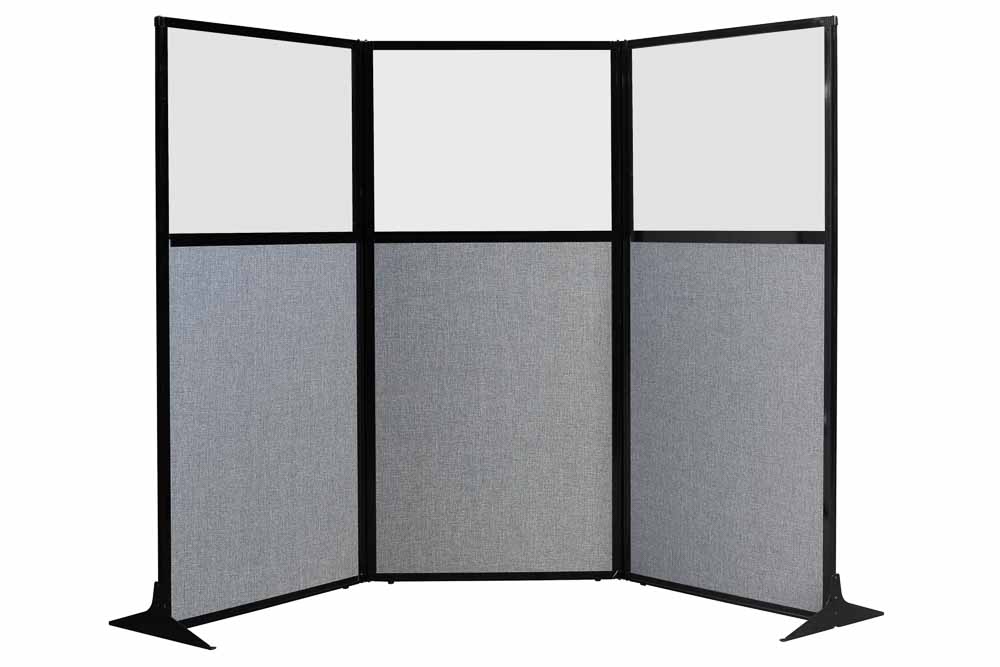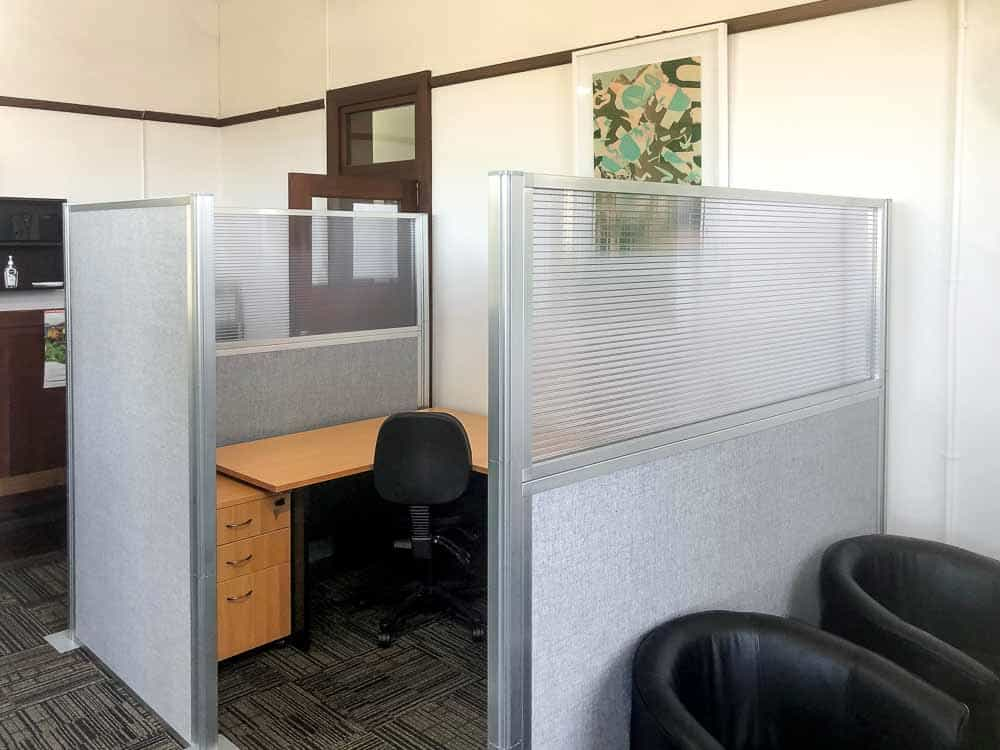 Office Desk Divider Screens
Supporting focus and productivity in the workplace, office desk divider screens can create a more private space where employees can work without distraction. Blocking the view between desks while offering excellent acoustic performance, office desk divider screens feature a sound-dampening fabric section, plus an upper acrylic window for light passage and visibility.
Acoustic Office Screens
The hustle and bustle of a busy office is rarely conducive to staff productivity. Acoustic office screens can help manage the noise while serving as a visual barrier between sources of distraction.

With a range of designs to suit your needs and style preferences, our acoustic office screens come in both folding and sliding variants, with the option for lockable, smooth-rolling wheels, or sturdy legs. The panels can be made with sound-dampening fabric or sound-reflecting polycarbonate according to your acoustic requirements.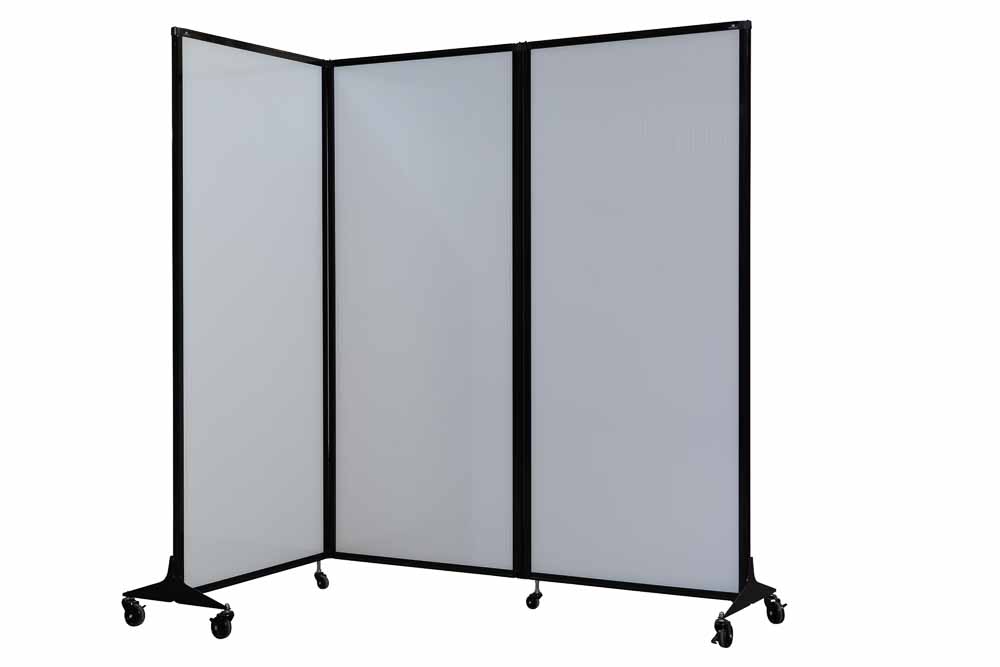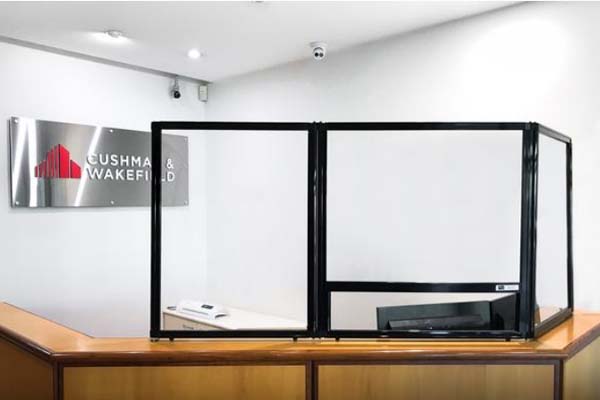 Perspex Office Screens
Showing your employees that you value their health and safety has never been more important. Fitting desks with perspex office screens is a simple yet effective option for giving employees peace of mind and helping them feel safer in the workplace.

Our office sneeze screens are made from wipeable acrylic or sound-dampening fabric, and can easily be mounted to a desk in moments.
Portable Office Screens
Turning your office into a versatile space that caters to independent work as well as team-based projects, portable office screens give you the freedom to alter your layout in moments without ever committing to a single design.

Screens can be assembled in moments without the need for a professional builder or permanent installation. They're also designed to pack down neatly for easy storage.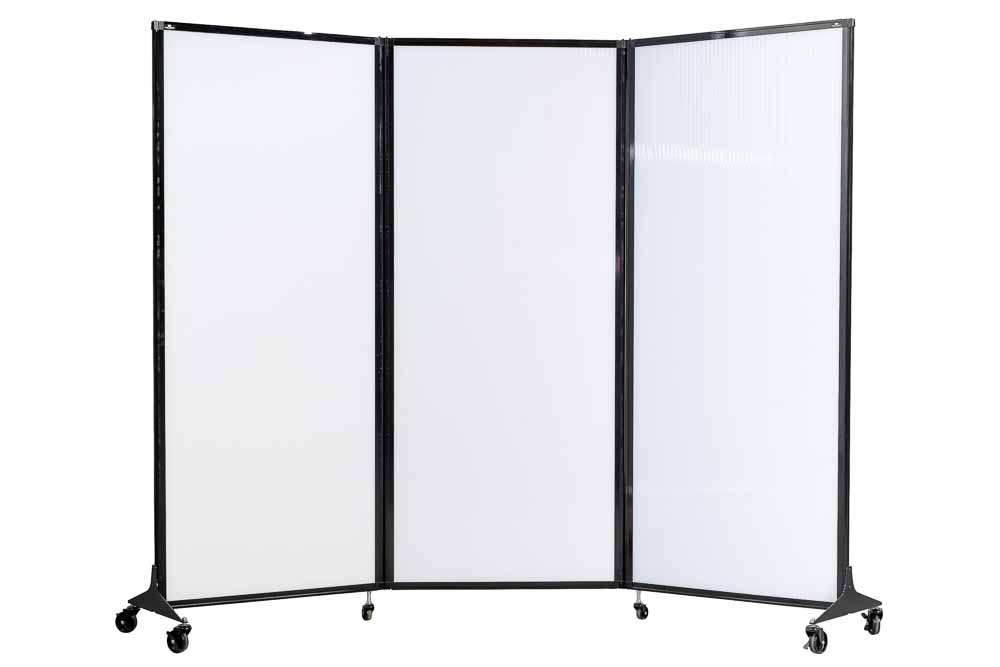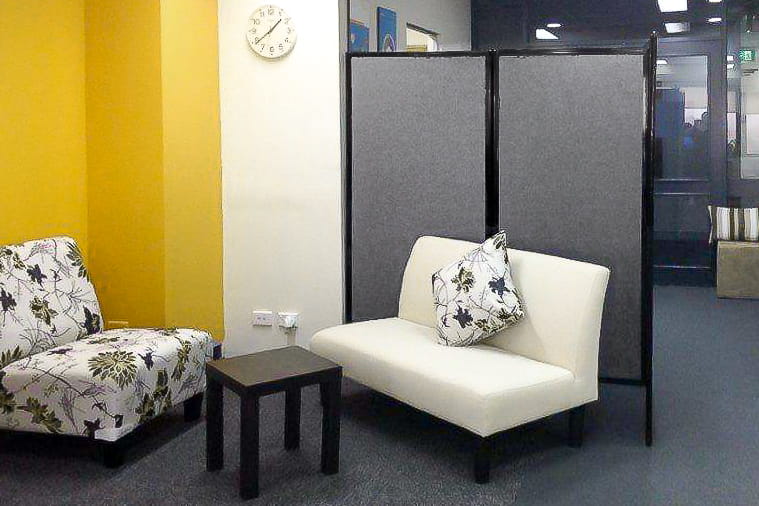 Fabric Office Screens
One of the most popular products in our range, fabric office screens are made from pinnable fabric which acts as a visual barrier while offering sound-dampening qualities.

Fabric office screens are a particularly good option for large, open spaces that tend to amplify sound and are prone to reverberation. The pinnable fabric surface can also be used to post pictures, notices, reminders, and more.
Cheap Office Screen Dividers
Cheap in price but not in quality, our office screens seamlessly blend portability, functionality, and versatility into one cost-effective product.

Shipped directly from our factory in Sydney, your office screen dividers will be dispatched on the next business day. Every product also comes backed by a 3 year materials and workmanship defect warranty so you can be confident that your office screens are built to last.

Please note, to save you on shipping costs while ensuring fast delivery, your screens will arrive in a semi-assembled state. Depending on the style, most will take between 5-30 minutes to assemble with minimal tool-use and no building experience required.
Contact Your Local Office Screen Provider
From 3-panel screens to wall-mounted partitions, the team at Portable Partitions are always here to help you find the perfect office dividers to suit your needs.

Fill out the form below to get in touch with our friendly partitioning experts.