The news that Prime Minister Scott Morrison intended to start easing restrictions in Australia had a lot of businesses in the hospitality industry eagerly planning their return to work. But many hopes were dashed when the new restrictions were announced. Restaurants and cafes were to serve no more than 10 people at a time. A restriction that will force many businesses to keep their doors closed and their staff unpaid.
Further announcements that pubs and clubs would also be allowed to open should have been met with excitement. But the thrill of the announcement was dulled somewhat when pubs and clubs learned that they too would be restricted to 10 customers at a time.

How many pubs or clubs can function on just 10 customers?
The problem with the blanket-restrictions is that they don't take into account the size and layout of a particular establishment. For this reason, they're crippling to many larger restaurants, clubs and pubs that could safely cater to more patrons, and in fact, rely on more customers to function.
Craig Laundy is the owner of the Woolwich Pier Hotel, which boasts 5 separate dining areas. Under the restrictions, the pub is only allowed to serve 10 people at a time across the whole establishment. As Mr Laundy points our 'why not 10 people per section?'
By safely keeping 10 patrons to each section, larger pubs such as this would be able to serve as many as 50 people at a time. A number that's far more likely to encourage such a large establishment to open its doors once again; returning much needed money and jobs to the industry.
The Premier of NSW, Gladys Berejiklian, has stated that 'if you have a safe way of operating whilst the restrictions are in place, we're all ears'. Perhaps larger pubs, clubs and restaurants should be putting forward the idea of 'zoning'. By separating their establishments into different zones, each containing no more than 10 people, larger businesses will be able to serve more customers without unnecessary risk to staff and patrons.

It is the use of physical barriers in this way that CEO of Restaurant & Catering Association, Wes Lambert, put forward to state and federal bodies outlining how restaurants could re-open with a series of new protocols and practices to limit the spread of COVID-19.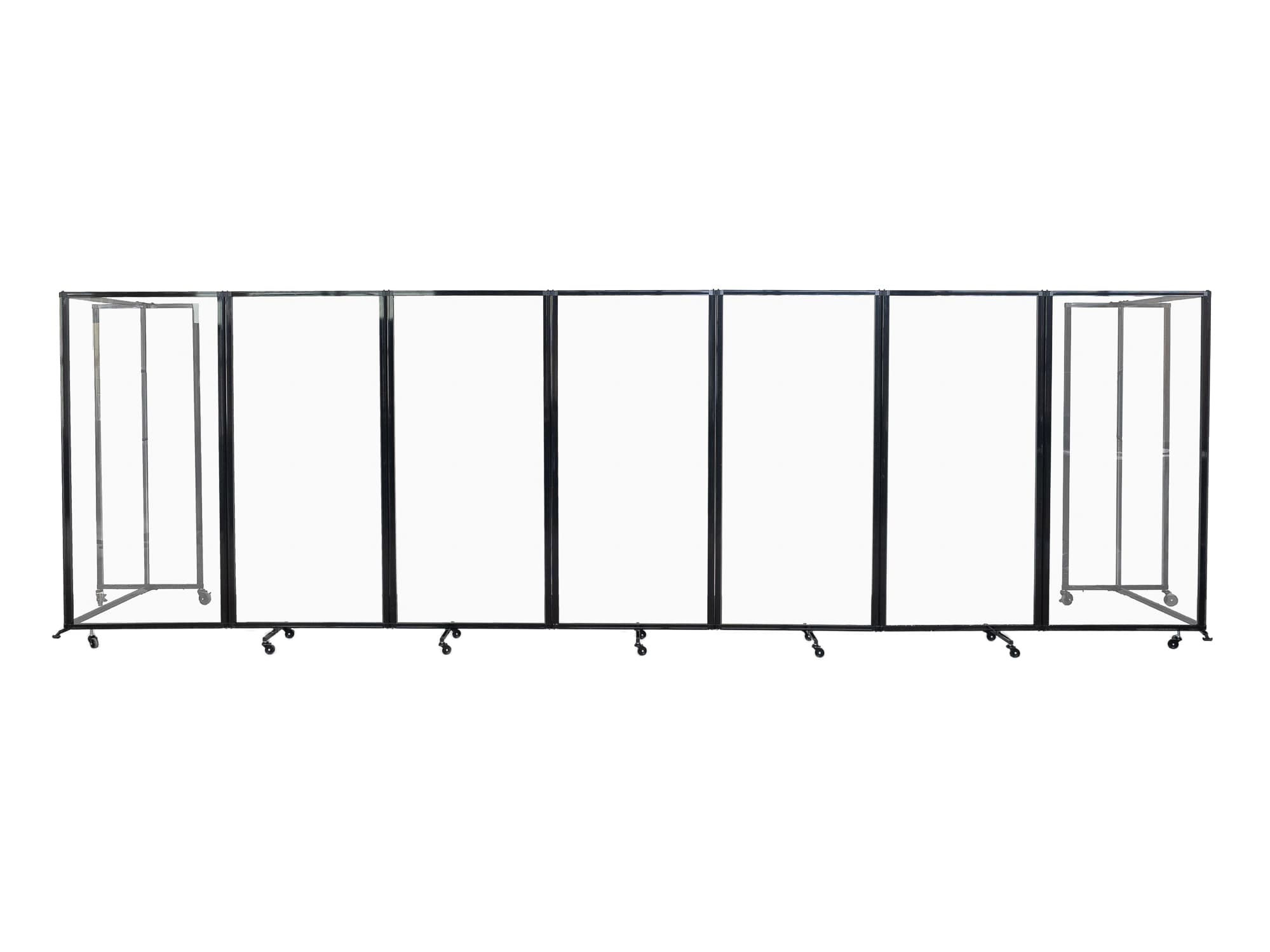 These zones would still have to follow physical distancing requirements, but they would allow for larger businesses, who are equipped to serve more people, to do so.

Each zone would have to follow the proper cleaning and disinfecting procedures outlined by Safe Work Australia. Perhaps pubs and restaurants would also need to consider assigning a different member of staff for each zone, further reducing the chances of infections spreading between sections. 
With proper record-keeping, zoning would also offer a unique secondary benefit. By noting down which zone each patron is seated at during their visit, establishments would be able to track people who may later test positive for Covid-19. Restaurants and pubs could instantly check their records to see which zone the person was served at, and then contact all other patrons who were seated in that zone at the same time. This would allow for more efficient tracking of the virus.
Easy to sanitise portable room dividers may offer a simple solution to those businesses that have the floor space to serve more customers, but may not necessarily have such defined areas as Craig Laundy's Woolwich Pier Hotel. Large partitions could be used to safely section off pubs, clubs and restaurants into separate areas, reducing the risk of spread without crippling the larger establishments entirely.
At present, many businesses will be unable to function under the current restrictions. The 10 person limit that's been applied to all hospitality establishments, no matter their size, is crushing the industry.

We'll need to find an alternative quickly.
Perhaps zoning, either with the natural sections already present in some establishments, or through the safe use of portable partitions; should be considered as a viable option for a safe return to work.