Every business is serious business, and none more serious than that of a mortgage broker. Finding finance for a new home is no laughing matter and a mortgage broker can really help young families make the right choice.
To ensure the best environment when meeting with clients making a big decision such as this, keeping the noise down is essential.
A frugal but wise investment
Award Mortgage Solutions, a mortgage expert company that specializes in helping many Australians reach their financial goals, sought the help of Portable Partitions Australia to create a private meeting room in the middle of an open plan office..
They wanted to have a meeting room in one part of an open plan office. And they wanted it enclosed for some privacy from the other side of the room which is left as a shared working area.
A semi-permanent floor-to-ceiling walling solution was considered. But those can be costly and would require time and a bit of construction debris, which is what the client was trying to avoid. They also wanted a divider that can be move out of the way easily in case they wanted to open up the room.
After making measurements of the areas that will be covered in the room and in some other rooms where mobile room dividers will have a good use, Award Mortgage Solutions sought Portable Partitions Australia to install the following:
A perfect fit
Choosing these mobile room dividers was a no-brainer. The client particularly liked how easy it is to roll and put them aside when not in use. They have the height to keep the area enclosed. The blue fabric blends with the colour scheme of the entire room and gives it a professional appeal. The panels were made with sound dampening materials to keep the noise at bay for a more productive work area.
Because of the mobile room dividers, a meeting room was immediately created without the debris and work load that can be had if the client chose a more permanent wall partitioning system. The setup was fast as well that it could not have been bothersome at all to anyone working within the area.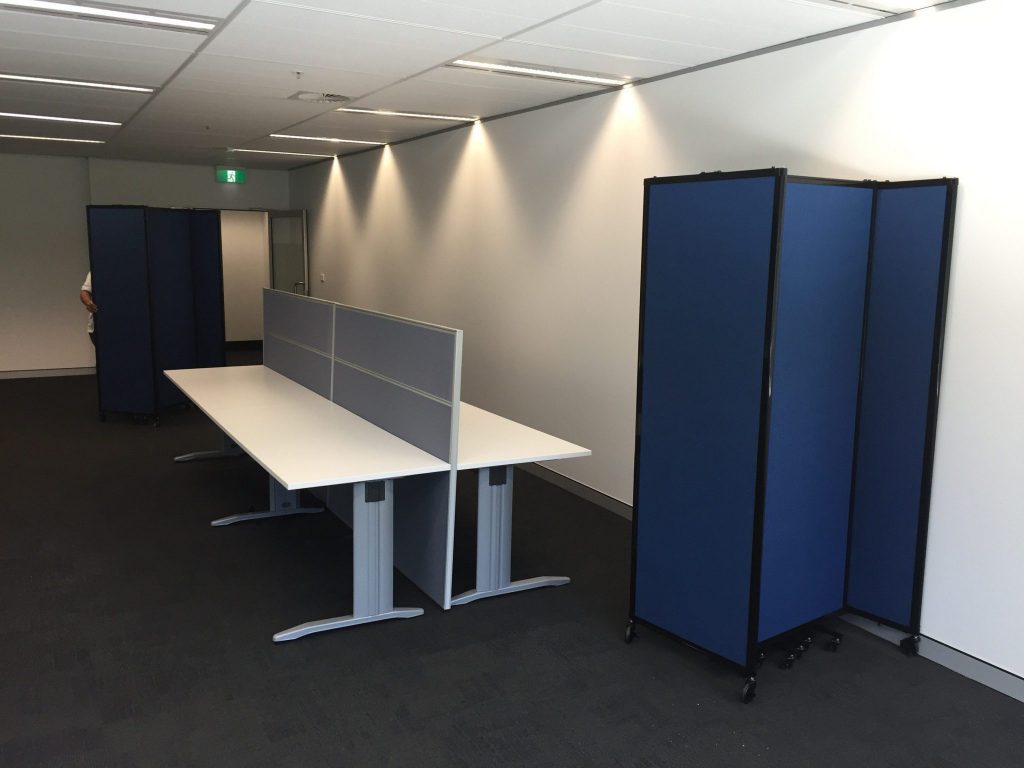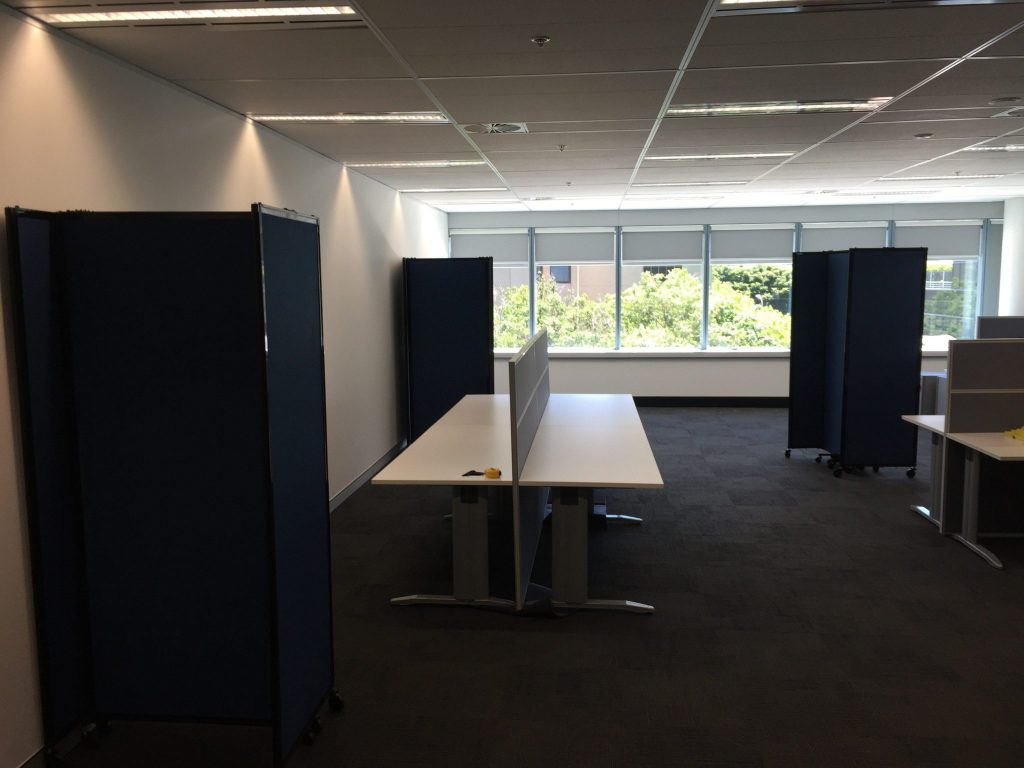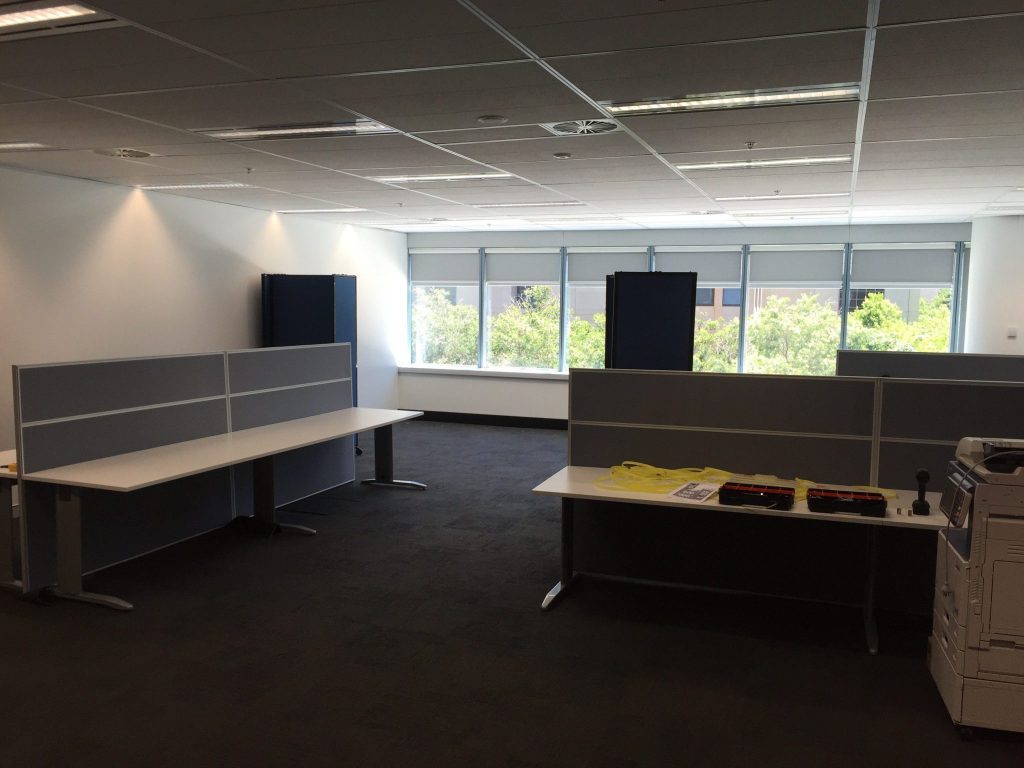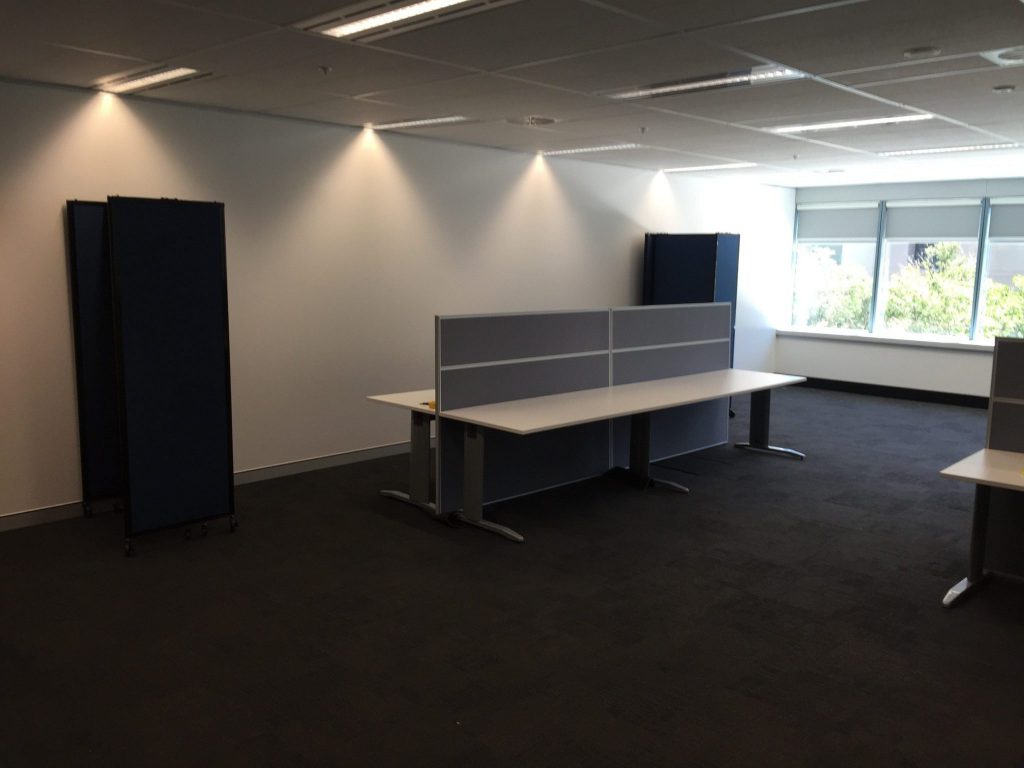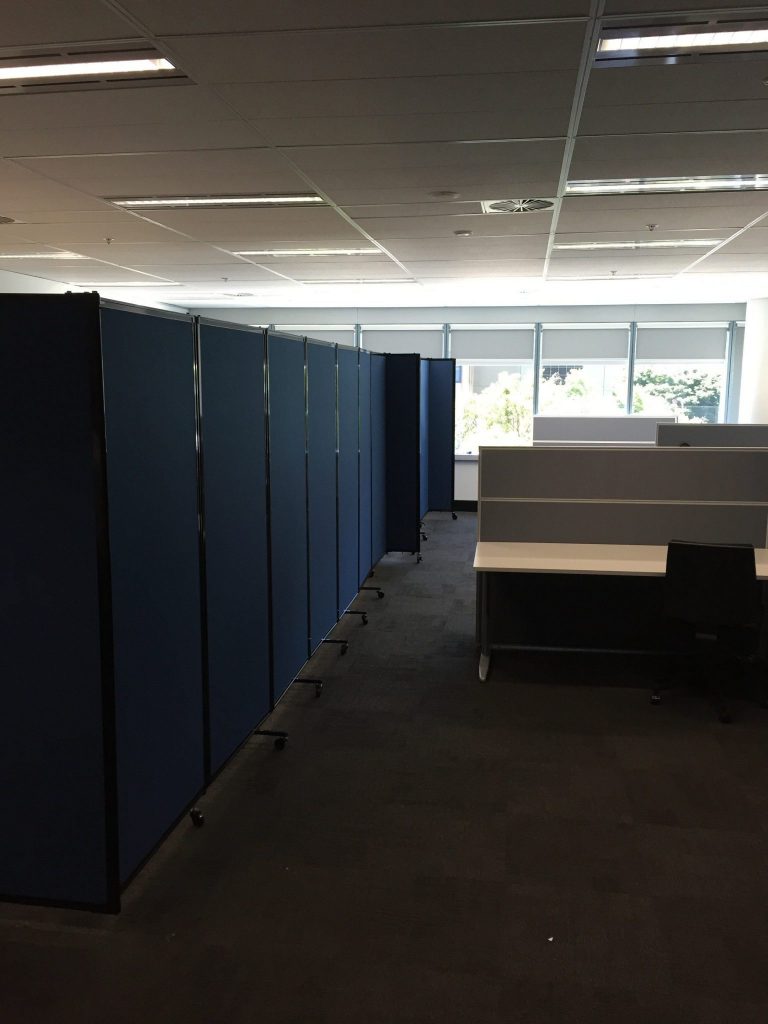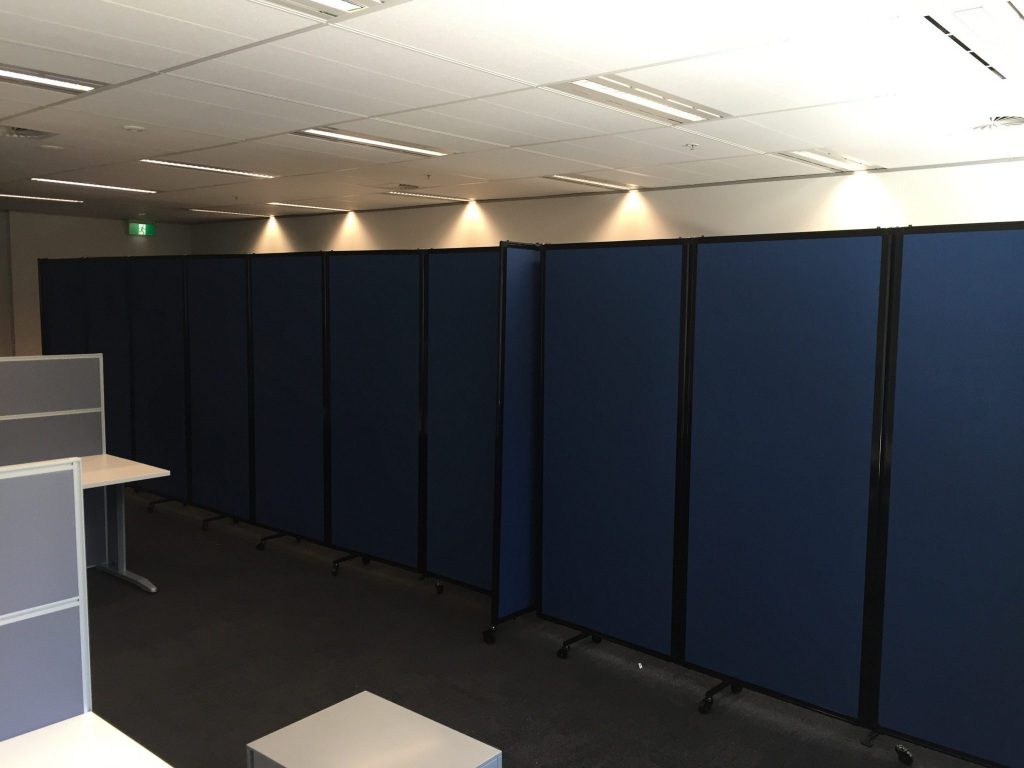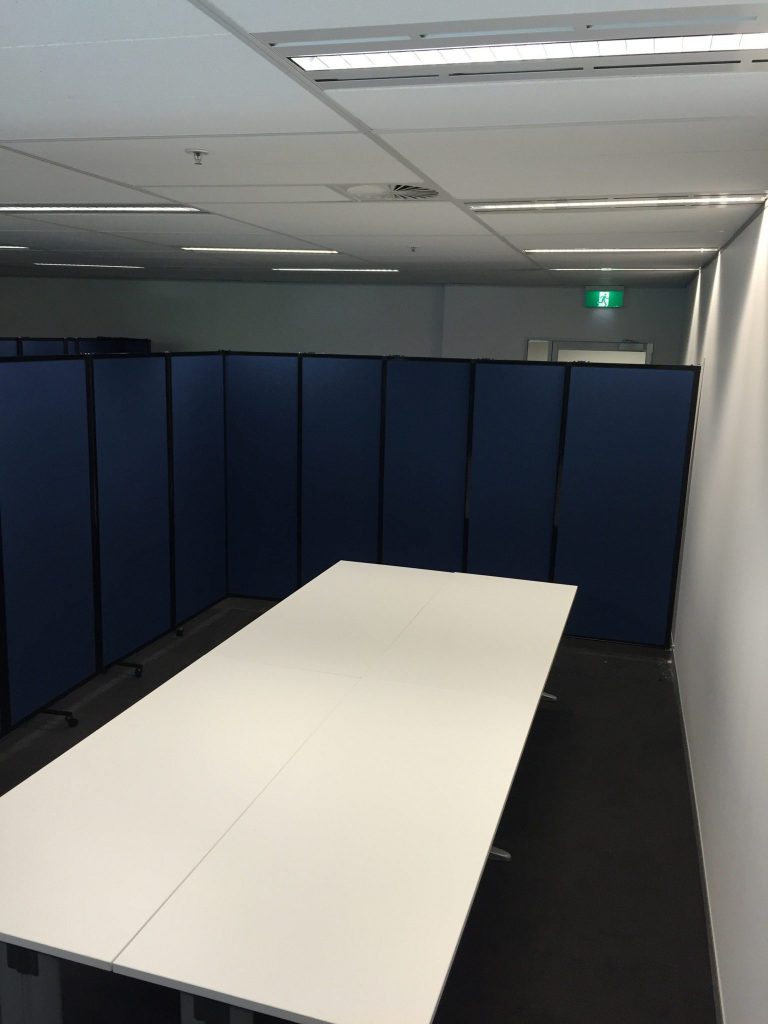 About this solution:
Client: Award Mortgage Solutions
Partitions Used: 360 Degree Acoustic Portable Room Dividers, Telescoping Acoustic Portable Partition
Industry: Corporate & Office
State: NSW