The many uses of mobile room dividers and portable partitions are hugely varied and often encompass both commercial and residential applications.
Having adaptable and flexible space within the home is increasing important, especially if you have a budding musician in the house! Unwanted noise created by late night rehearsals and practice sessions often need to be dampened and slowed.
Portable Partitions Australia (PPA), the market leading supplier of portable room dividers and mobile partitions, were recently approached by a home owner in Melbourne to help separate one large room in a garage on one side and a drum practice studio on the other. The need to absorb as much noise as possible was also paramount.
The client chose the 360 Degree Acoustic Mobile Room Divider, largely due to its sound dampening qualities combined with its flexibility to fold, move and store when required. Made from an acoustic honeycomb board with fabric finish for optimum acoustic dampening the mobile room divider proved an ideal solution for this project.
SV, Home Owner from Melbourne commented 'The mobile room dividers supplied by PPA is a great way for us to make this space multi-functional – a garage on one side and a drum practice studio for my son on the other. The room divider can be easily moved to create more space if required, so is perfect for our requirements.'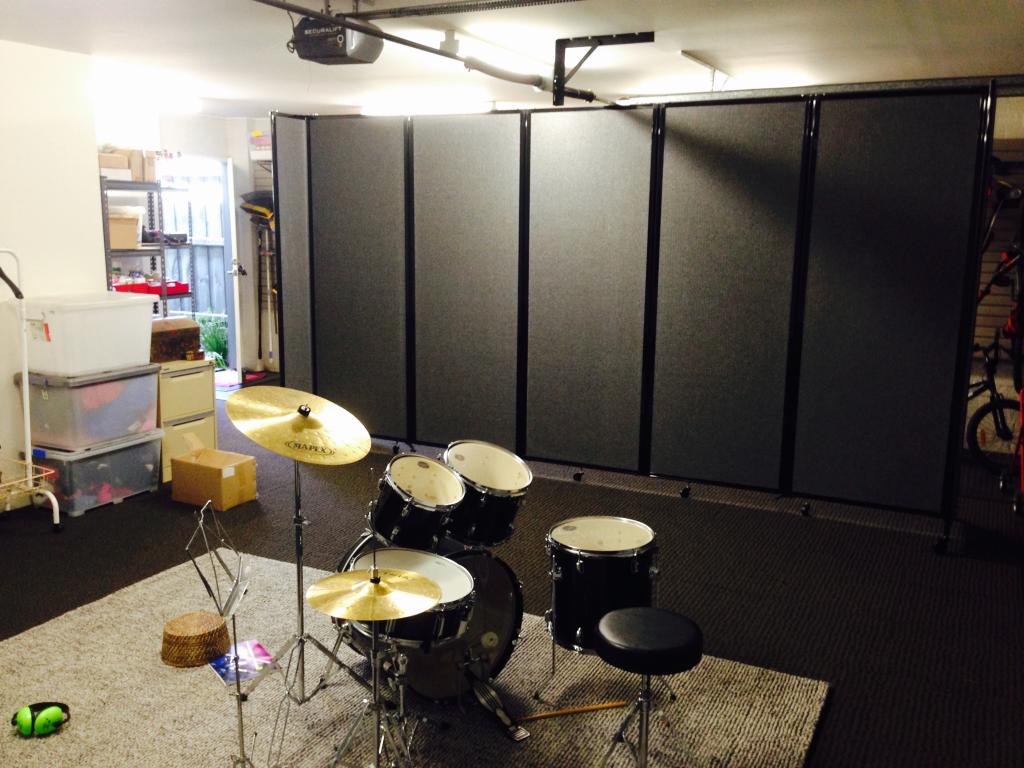 360 Degree Acoustic Portable Room Divider, Charcoal Fabric Panels, 2.29m H x 4.27m L