Many schools purchase portable privacy screens as a way of creating smaller spaces within existing classrooms.
However, for some schools, the requirement can sometimes be more creative and often they are also looking at innovative ways to use the portable screen beyond that of a simple room divider.
Portable Partitions Australia (PPA), the market leading supplier of portable room dividers and mobile partitions, were recently approached by Beldon Primary School in Perth (WA) to help provide a solution for displaying student artwork throughout the school and for special occasions such as art shows and parent evenings.
SEE ALSO – An Alternative Picture hanging system showcased by Tumut Art Society
The client brief was to ensure the privacy screens could accept pins and tacks so artwork could be easily attached. Being able to easily move and transport the privacy screens around the school by one person was also crucial.
The product selection of the Afford-A-Wall Portable Privacy Screen provided a simple and highly cost effective solution to their problem. Made from an acoustic honeycomb board with a fabric finish that is fully tackable, the privacy screen is both lightweight and easy to transport. The 3-panel unit comes on wheels and is easy to fold, move and store when not in use.
Tracie Lavers, Library Officer from Beldon Primary School commented 'The portable privacy screens will be used to display student's artwork for our annual art exhibition being held this week. They will also be used during our regular assemblies where we display children's school work as well as displays for our Learning Journeys, held annually for parents to view children's classroom work. We are delighted with the units and the flexibility means we will find many more uses for them across the school as time goes by.
Afford-A-Wall Folding Portable Privacy Screen, Navy blue Fabric, 3-Panel Configuration On Wheels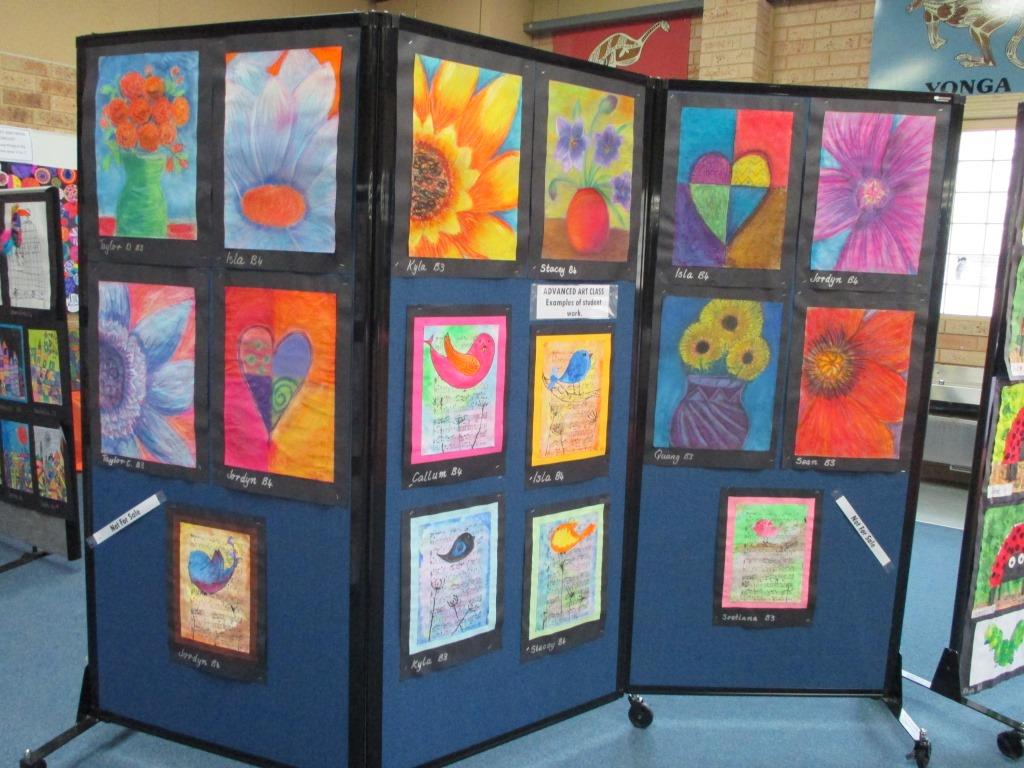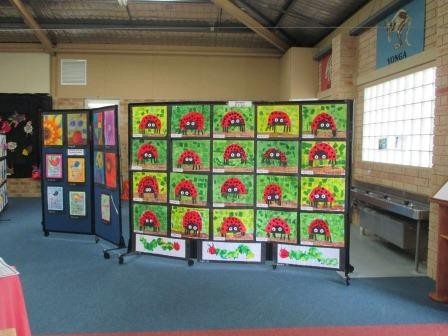 Afford-A-Wall Folding Portable Privacy Screen, Navy blue Fabric, 3-Panel Configuration On Wheels