Portable Steel Barricades are perfect for blocking traffic at indoor and outdoor events.
In the example below, from our partners in the USA, multiple galvanised steel barricades have been linked together to create temporary fencing at Dorney Water Park (USA), to regulate and control queues for attractions at the water park. A perfect solution for controlling traffic at outdoor events.
Linking the steel barricades together is quick and easy, since each steel barricade includes a male and female connector on each end. As you can see in the pictures, our steel barricades can be set up in a variety of shapes to control traffic and lines at any kind of outdoor or indoor event
Durable and rugged enough to withstand the outdoor elements, whist remaining light enough for easy transport.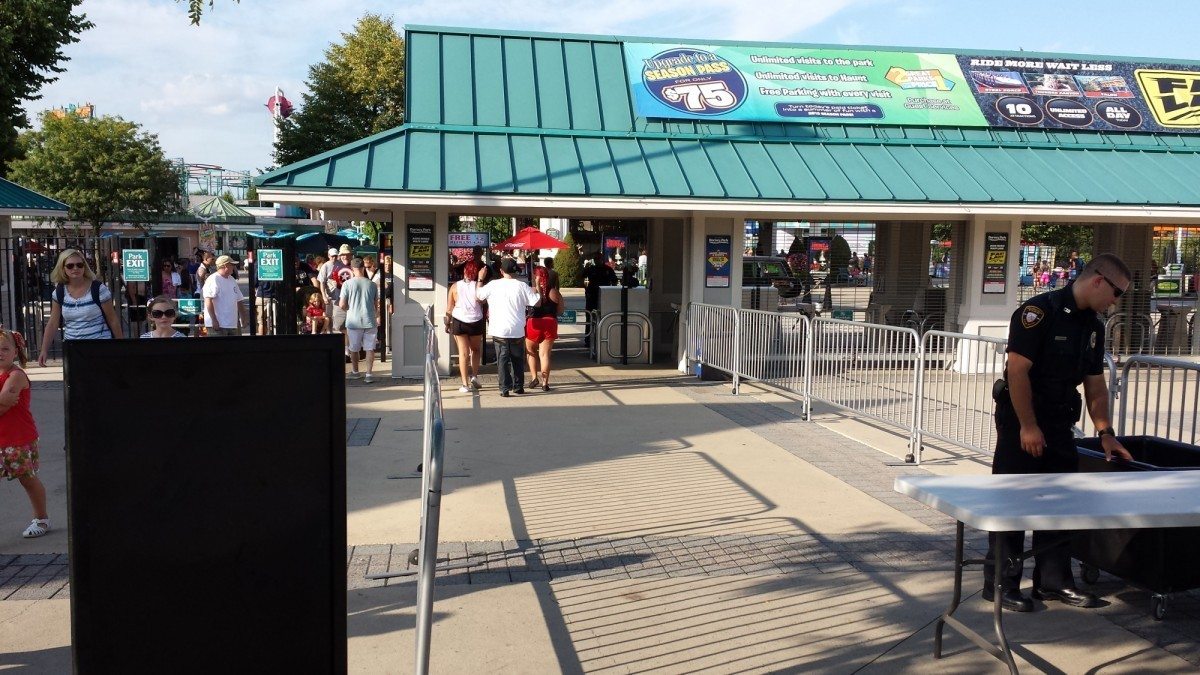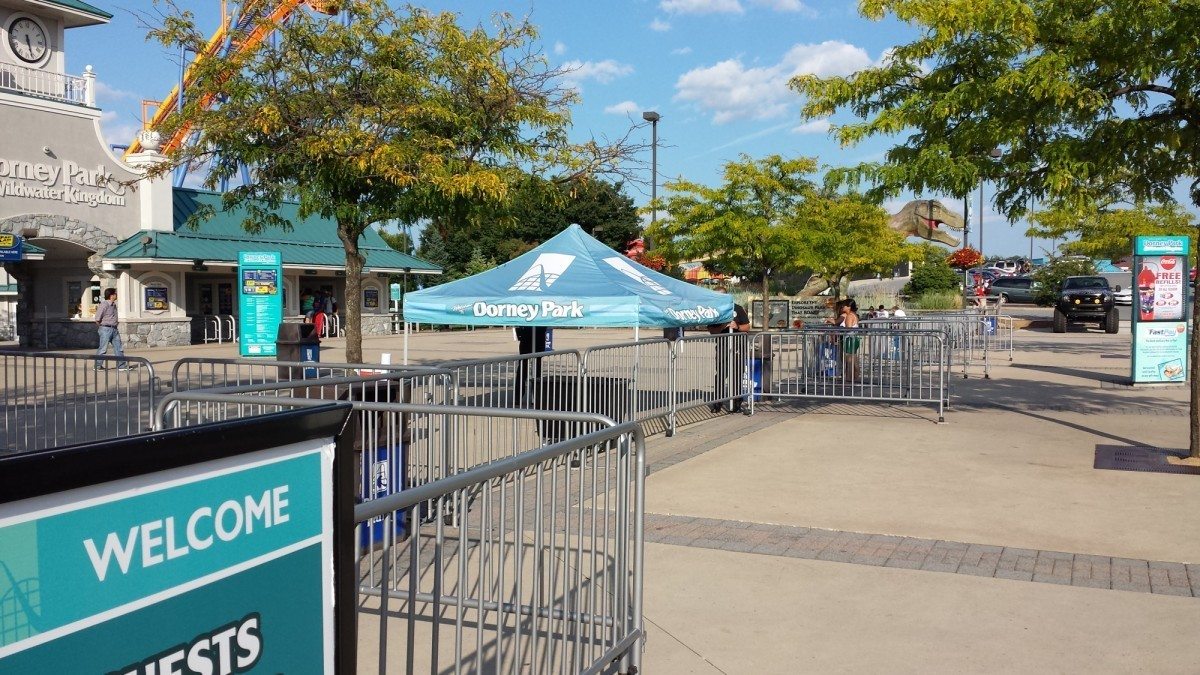 VIEW PORTABLE STEEL BARRICADES