In today's society churches and religious centres are seen and used as more than just places of worship, but also act as key focal community hubs as well.
Functions, meetings, celebrations and classes all happen in and around the religious centre. This can often cause strain on already stretched facilities in terms of space capacity. As a result vital additional key revenue sources can be missed.
Maximum space versatility and adaptability becomes critical to accommodate multiple function requirements – often at short notice. Large and unwelcoming spaces can also be transformed into more inviting and useful smaller spaces.
Portable Partitions Australia (PPA), the market leading supplier of portable room dividers and mobile partitions, were recently approached by the Ever Upward Apostolic Centre in Orange (NSW) to help create a dynamic multi-purpose spaces within their centre hall.
The 360 Degree Acoustic Portable Room Divider was chosen by the client to meet the brief. The divider offers great versatility in terms of room configurations and creating 'spaces within spaces', as well as its strong acoustic dampening properties. The capability to easily fold and move the mobile room divider to different locations within the centre was also crucial.
Tim White, Centre Manager at the Orange Ever Upward Apostolic Centre commented 'We use the mobile room dividers to separate our hall between the children's playground and the cafe. We also move it around and use it in the main auditorium behind the drum kit to help cut down the sound reverb as they are very good for absorbing sound. Great product and we are very happy with them.'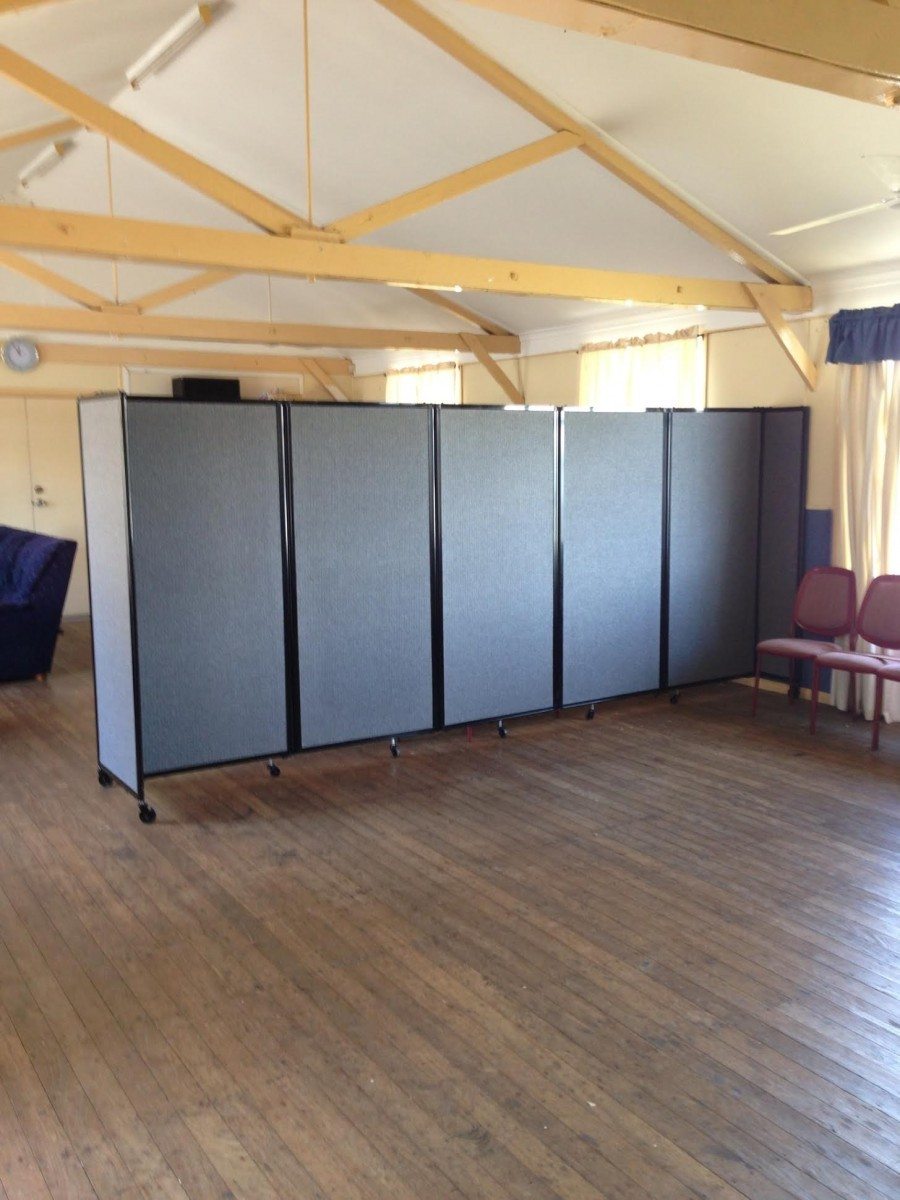 360 Degree Acoustic Portable Room Divider, Charcoal Fabric, 1.83 m H x 4.27m L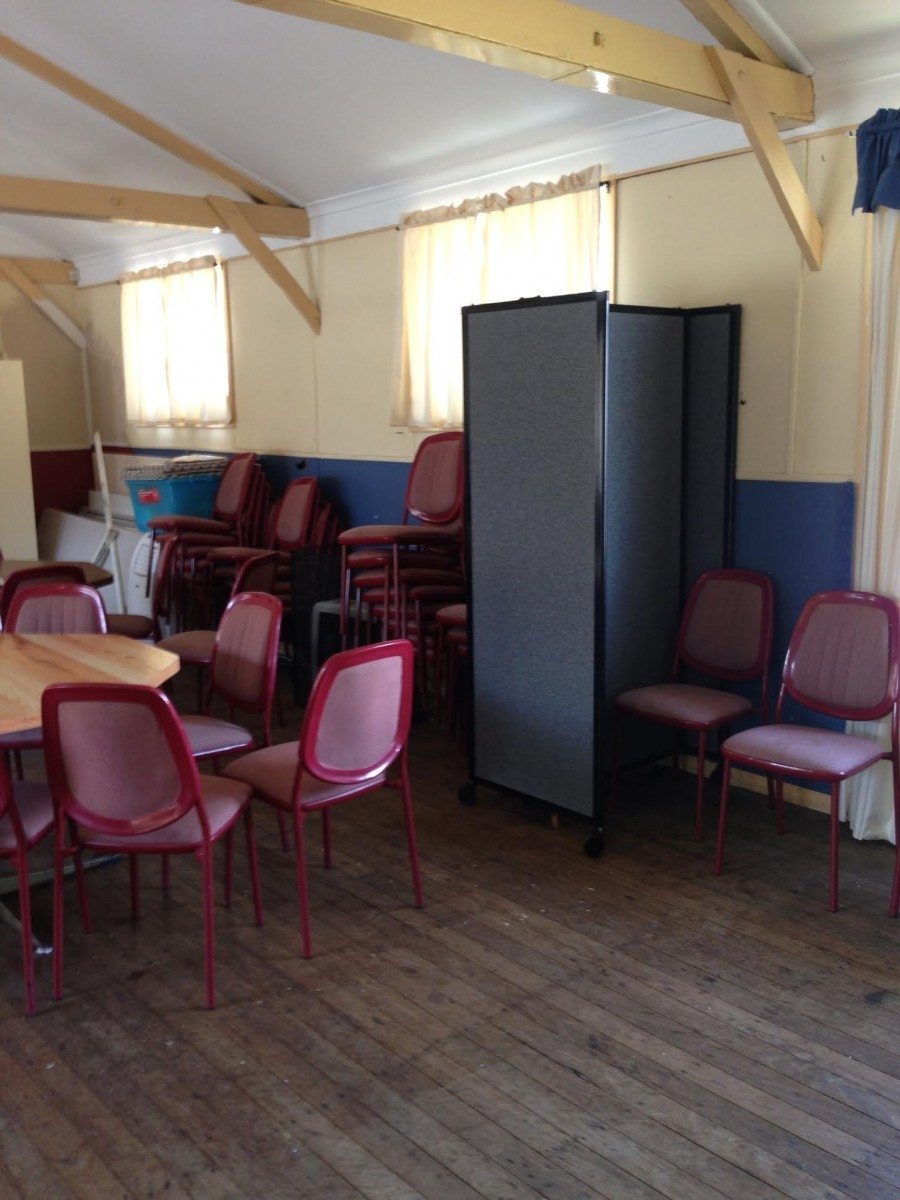 360 Degree Acoustic Portable Room Divider, Charcoal Fabric, Fully Folded Configuration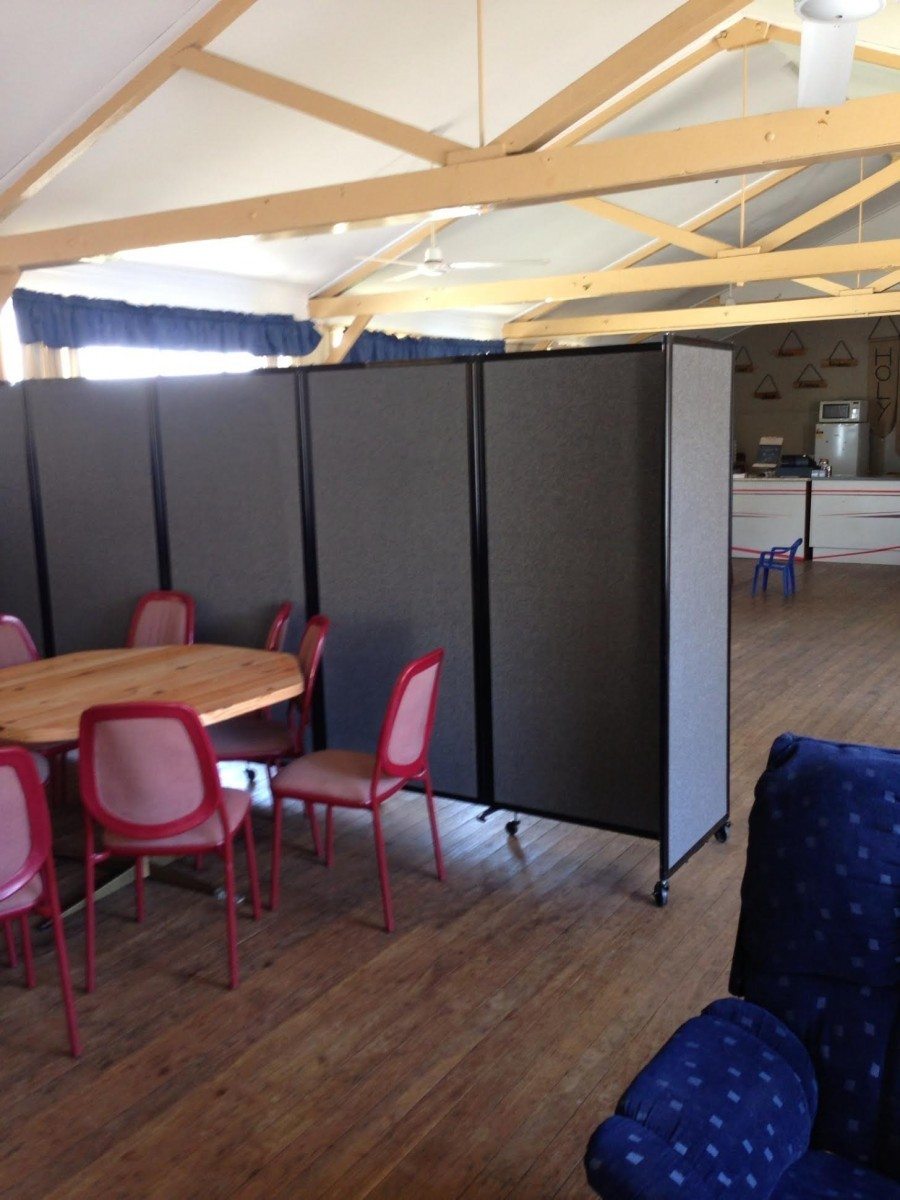 VIEW 360 Degree ACOUSTIC PORTABLE ROOM DIVIDER