When setting up a show or exhibition, art galleries need a picture hanging system that's flexible, versatile and easy to set up. Folding art display panels offer a distinct advantage over traditional gallery hanging systems because galleries can add extra walls as needed in any location. This enables exhibit designers, gallery owners and curators to showcase the art to its advantage rather than work within the limitations of an existing structure.
An open, flexible environment can also affect how people appreciate the art on display. By avoiding crowded gallery spaces, designers can enhance the visitor experience at their show and ensure visitors have ample room in which to navigate the gallery space.
The

Tumut

Art Society Chooses a Portable Picture Hanging System
The Tumut Art Society, in Tumut, New South Wales, Australia, has been hosting art and photography exhibitions for more than 50 years. Every year at Easter the society holds a popular show with hundreds of entrants from around Australia. Hanging art for an annual exhibition like this can be challenging because of its temporary nature.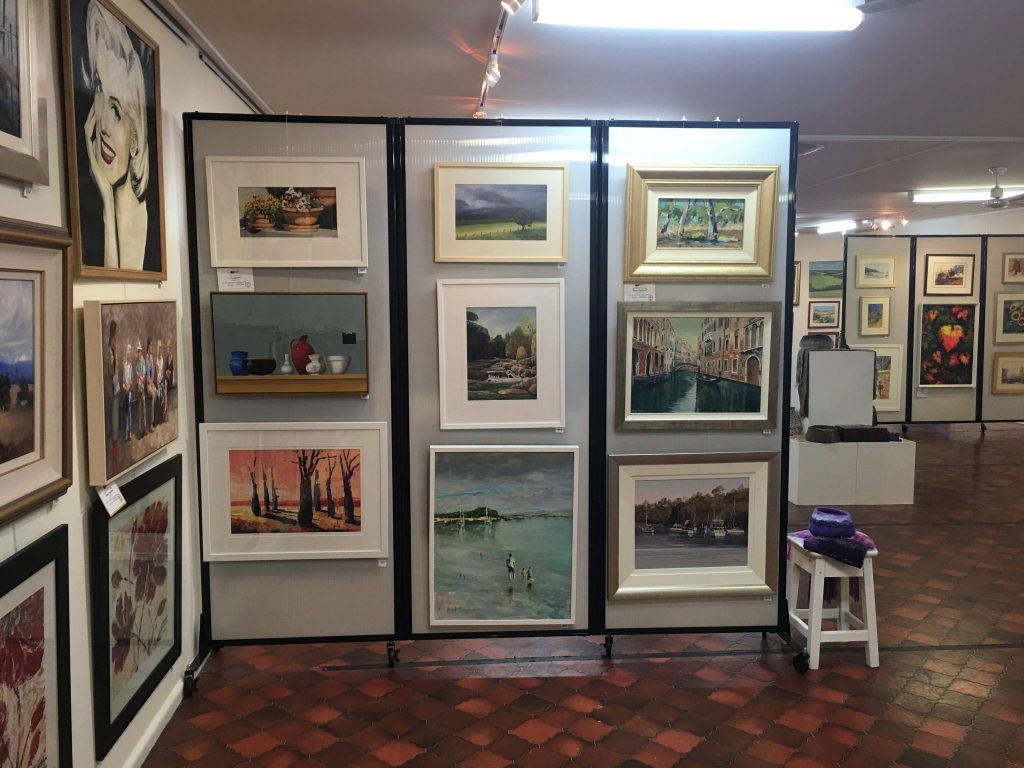 At a recent exhibition, the Tumut Art Society created a mobile art display at a local art gallery with a 360 Degree Acoustic Room Divider and five Afford-A-Wall Folding Room Dividers from Portable Partitions Australia. These folding acoustic room dividers, manufactured locally here in Australia, provide a gallery hanging system that's flexible in both position and shape. The organisers at Tumut choose panels with a polycarbonate finish, which are 100 percent waterproof and cleanable.
The exhibition designers positioned these portable dividers to give the show a light, airy look with plenty of room for visitors to appreciate the works of art on display without feeling crowded. The white panels they selected provided a strong contrast with the artwork. This kept the focus on the art itself and not on its background.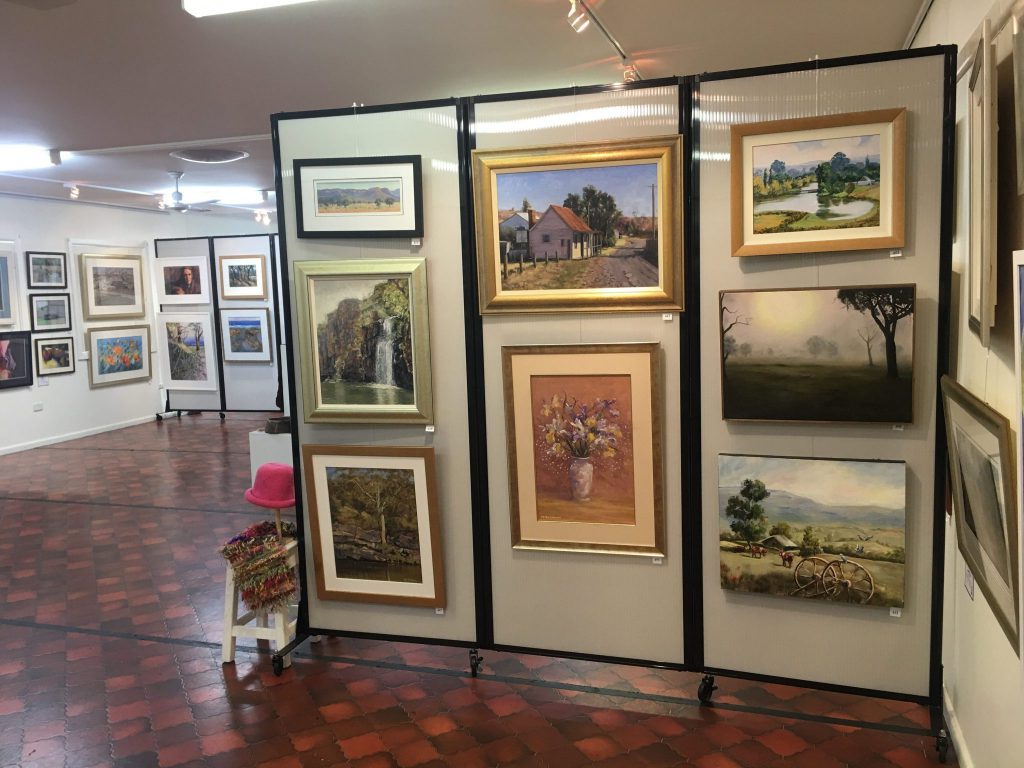 Flexible Art Display Panels Simplify Show Setup
Art galleries, museums and art show organisers like Tumut can benefit from a simple art hanging system that works within the confines of any building. Other organisations that occasionally showcase art — such as schools, libraries, hospitals and businesses — can also benefit from this type of flexible structure.
Portable picture hanging systems are cost-effective. They can save show designers time and money and enable them to create an exhibit without the expense, equipment or resources required for any permanent changes. A flexible system enables show designers to create a showcase that's customised to the size, shape and style of the art on display. With folding room dividers, the possibilities for creating a custom show are limited only to the creativity and imagination of the show's designers.