Healthcare Industry Leaders Worldwide Search for Building Design Solutions and Best Use of Available Space to Meet Emerging Needs and Future Needs
Across the globe, healthcare industry leaders continue to strive to understand and work to accommodate the changing needs of patients in the 21st century. In the United States, medical facility designers have shifted focus away from building "megahospitals to new leaner facilities and outpatient clinics designed to disburse more health care services into communities is being sparked by population changes and the Affordable Care Act."

Australia has its own healthcare industry concerns and works toward taking traditional templates and working with the healthcare population as it stands today. The country has placed focus on one of the five "building blocks" of the National Health Reform Strategy 2011-2015, in particular, which is infrastructure and physical environment.

These healthcare leaders, designers and planners work to find the best ways to maximize the optimal patient experience in healthcare environments to achieve the best possible outcome for the patient. Ideally, these environments work so well because they allow medical staff — physicians, physicians' assistants, nurses, lab technicians, and others — to work in a spacious environment with easy access to equipment and medical instruments.

It is also important to keep in mind that some facilities may need a space for a different use from one day to the next, depending on the community and how a particular facility attends to the community's needs.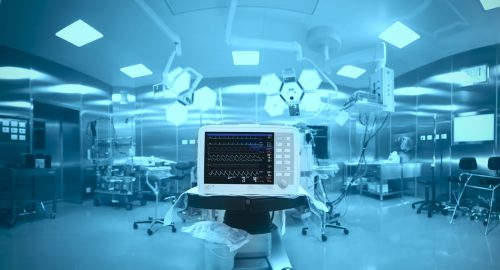 What Types of Plans for Flexible Spaces Are Healthcare Leaders Around the World Exploring to Provide Positive Patient Outcomes and Comfortable and Productive Working Environments?
It seems that the days of arriving on a floor of a hospital to find a centralized nursing station are not necessarily past, but they are waning. The landscape of most hospital floors, clinics, and other satellite facilities are rapidly changing in the healthcare's industry to work proactively and interactively with patients to help ward off disease and help them become advocates for their own health.
Flexible Spaces Can Help Healthcare Systems Serve Multiple Needs of a Single Community in One Convenient Location
Flexible pace, in all of its potential and creative functions within a healthcare facility, has become a prime commodity in these modern healthcare environments. This type of space, offering endless possibilities, allows hospital and clinic administrators to create a space that meets the needs of multiple groups within a single community without incurring spiraling construction and administrative costs. They also avoid asking their patients, who may suffer mobility or financial challenges, to find the particular healthcare system brand at various locations.
Different Services That Healthcare Facilities Provide That Make Flexible Spaces the Ideal Solution
An open floor plan — or multiple rooms featuring an open floor plan — within a healthcare facility provides a blank canvas for several types of healthcare events, drives, learning opportunities, and special services.
A Neo-Natal Intensive Care Unit
Keeping new moms near critically ill newborns lies at the heart of this flexible space solution. Instead of keeping new and fearful moms in a room down the hallway from their new child, this hybrid design provides similar privacy afforded from single-patient rooms with an open floor layout that gives easy access to their infant.
Emergency Blood Drives
Setting up some privacy partitions allows clinics and designated hospital spaces the opportunity to pitch in to help support the local blood supply in case of an emergency. Similar to mobile stations, these periodically planned drives can attract regular patients who visit, as well as others in the community who support the facility's efforts.
Outpatient Surgeries
Instead of asking patients travel to a major hospital for a small, outpatient procedure, flexible space surgical units work wonderfully. Facility administrators work with local surgeons to plan for facility visits a certain number of days a week or month, using the flexible space as a temporary surgical theater.
Homeless Healthcare
"Homeless people encounter multiple barriers to accessing services for their general health, housing, employment and psychosocial," according to the Australian Psychological Society. Healthcare facilities can provide physical, mental, emotional and dental care for this vulnerable population in a flexible space environment that offers privacy, expert care and compassion.

This population often forgoes pursuing medical care due to lack of insurance, inadequate service options, long waiting times, and complicated and prohibitive admissions procedures. When a facility designates a day or two per month — or more, depending on the nature of the facility — to this population by opening the space, it can help lessen the population's suffering and offer a sense of hope, knowing there is one place they can go for care from compassionate professionals.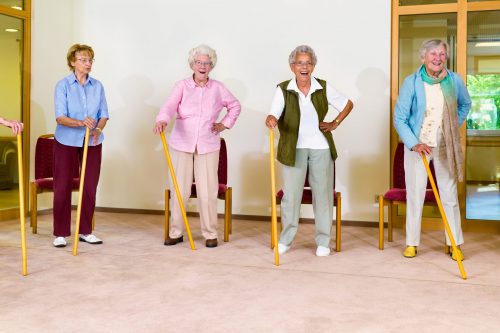 General Healthcare Education and Wellness Classes
"The proactive bent of most healthcare providers calls for providing classes and programs to help patients work toward staying well or improving and managing an existing health condition. A healthcare facility may feature several classes — nutrition and fitness, for starters — within an open and flexible space. Teaching patients some basics about their bodies' needs, as well as why things work the way they do, can bring greater understanding and effort to approach self-care in a whole new way.
The Future of Flexible Spaces in Healthcare
As the healthcare landscape continues to evolve and take new shapes, it is important to foster these flexible care spaces for anything else on the horizon.