Although the overall headcount in offices remains reasonably static across Australia, many offices still need to better utilise their existing space.
Adaptability of space is therefore critical to accommodate multiple requirements such as meetings, functions and training sessions – often at short notice.
Portable Partitions Australia (PPA), the market leading supplier of portable room dividers and mobile partitions, were recently approached by Agilent Technologies in Melbourne to help provide a solution for effectively splitting a large cavernous meeting room to allow for a more diverse use.
The client brief was to ensure separate and defined areas could be easily created within the large room. A requirement to make the room feel more intimate when smaller meetings were being run was also key, with the option to quickly open the room back out to its full capacity as and when required.
The product selection of the 360 Degree Acoustic Folding Mobile Room Divider provided a simple and highly cost effective solution to their problem. Made from an acoustic honeycomb board with a fabric finish for noise dampening purposes, the partition is ideal for splitting rooms for multi functions. Its lightweight construction means it's also easy to fold, move and store when not in use.
Craig Grant, Facilities Co-Ordinator from Agilent Technologies commented 'The portable room dividers supplied by PPA is a great way for use to create smaller meeting areas within a large space that has given us problems for a while. It was important the room divider could be set-up and easily handled by one person and I've moved it twice myself today between floors via the elevator with no problems. We can see that the product will provide multiple usage opportunities for our office over the coming years.'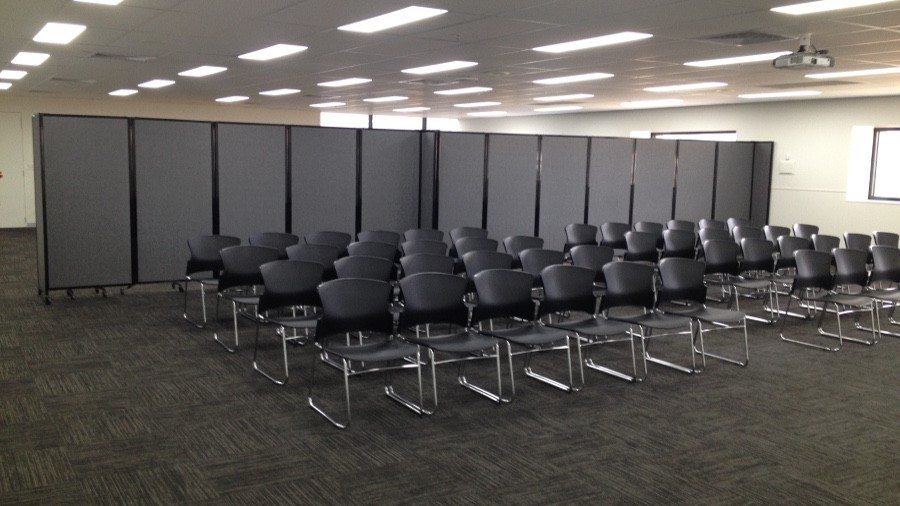 2 x 360 Degree Folding Acoustic Portable Room Dividers, Charcoal Fabric, used to create smaller meeting rooms within larger space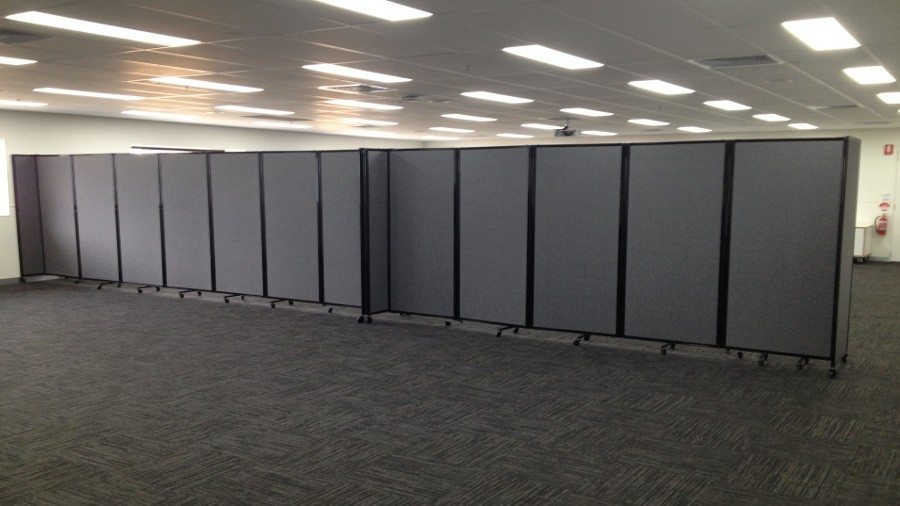 2 x 360 Degree Folding Acoustic Portable Room Dividers, Charcoal Fabric, used to create smaller meeting rooms within larger space
2 x 360 Degree Folding Acoustic Portable Room Dividers, Charcoal Fabric, used to create smaller meeting rooms within larger space