Many Australian Pubs & Clubs are under ongoing financial stress to ensure operating costs are minimalised and that any new purchases made are fully maximized.
In additional to this, Pubs & Clubs are constantly looking for new ways to help create additional income streams to ensure they can survive and prosper, often against a backdrop of dwindling memberships growing competition.
Venues have been forced to widen their scope for attracting new clientele and are often required to accommodate multiple functions and events simultaneously. Maximum room versatility and adaptability is therefore critical to success.
Portable Partitions Australia (PPA), the market leading supplier of portable room dividers and mobile partitions, were recently approached by Bronte Bowling Club in Sydney to help provide a solution to cost effectively divide their main function room to accommodate a range of needs.
The client brief was to ensure the mobile partition units were easy to fold, move and store and versatile enough to help create multiple room configurations. They were also keen on avoiding permanent rigid partition systems and expensive permanent building works
After some initial consultation, the PPA 360 Degree Acoustic Portable Room Divider was selected for the project. This particular partition unit offers multiple configuration capabilities such as curved, zig-zag and L-shape – providing maximum versatility.
The lightweight folding unit is on wheels for easy transportation around the club as and when required. Its also provides excellent sound dampening properties and a mixture of fabric and polycarbonate panels crated an eye-catching, modern finish.
Phil Mortimer, Chairman of Bronte Bowling Club, commented 'The board are very pleased with the portable room dividers given the flexibility they provide. We will be looking to purchase further units in the near future for multiple uses around the club.'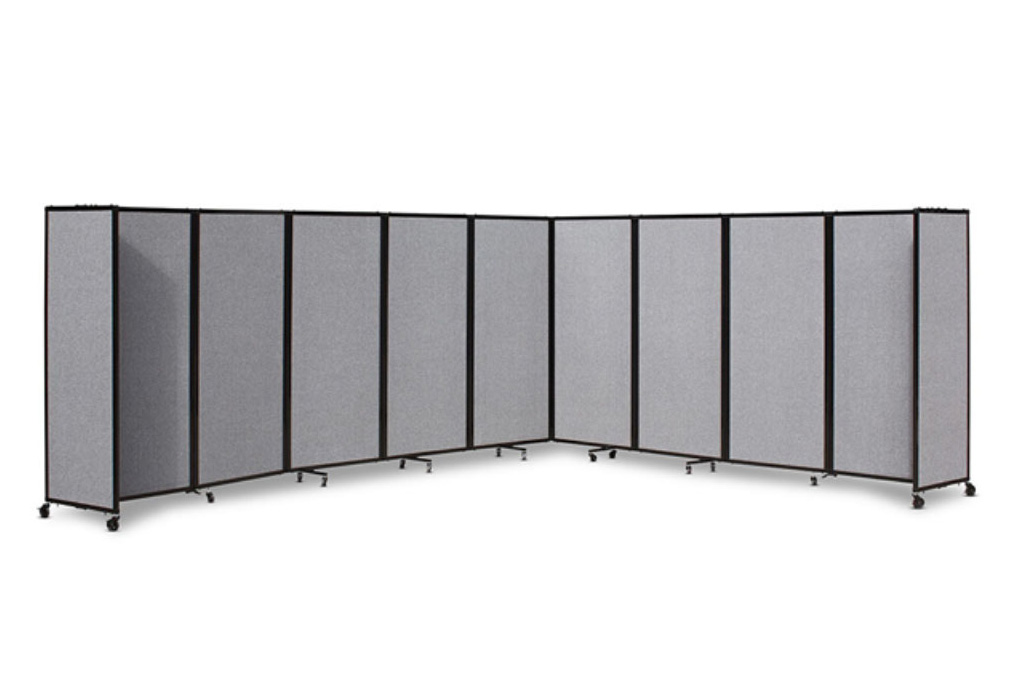 VIEW 360 Degree ACOUSTIC PORTABLE ROOM DIVIDER