Open plan offices can sometimes work better on building plans than they actually do in reality. The need for employee private spaces, or defined employee/customer boundaries, are often overlooked during planning stages. Potential design faults are then only realised once the office is fully functioning.
This can be especially problematic if the space also serves as a customer retail point, and well as a working office. Disruptive noise can travel throughout the office and interruptions can often mean employee productivity is negatively affected.
Employees can also feel like they have no privacy from the general public and security can be feel compromised by customers unknowingly walking through the office.
Portable Partitions Australia (PPA) were recently approached by Konekt Wollongong (NSW) to help provide a privacy solution between their customer reception area and main office space, as well as helping to create a 'break out' area for staff.
The client brief was to ensure a clear customer/employee boundary could be easily created, with the option to quickly open the room back out to its full capacity as and when required.
The product selection of the Freestanding Portable Privacy Screen provided a simple and highly cost effective solution to their problem. Made from an acoustic honeycomb board with a fabric finish for noise dampening purposes, the partition is ideal for splitting rooms for multi functions. Its lightweight construction means it's also easy to fold, move and store when not in use.
Artwork and notices can also be pinned and tacked to the privacy screen panels to effectively create a mobile information board.
Bethany Christian, Business Support Officer at Konekt Wollongong commented 'We use the divider as a privacy screen in our reception area. As we have an open place office, it creates a barrier between staff and customers to ensure privacy of our work space is maintained. It has been successful in deterring customers from walking into our office space. We have also used the area behind the divider to create a 'break-out' area for staff which cannot be seen by visitors.'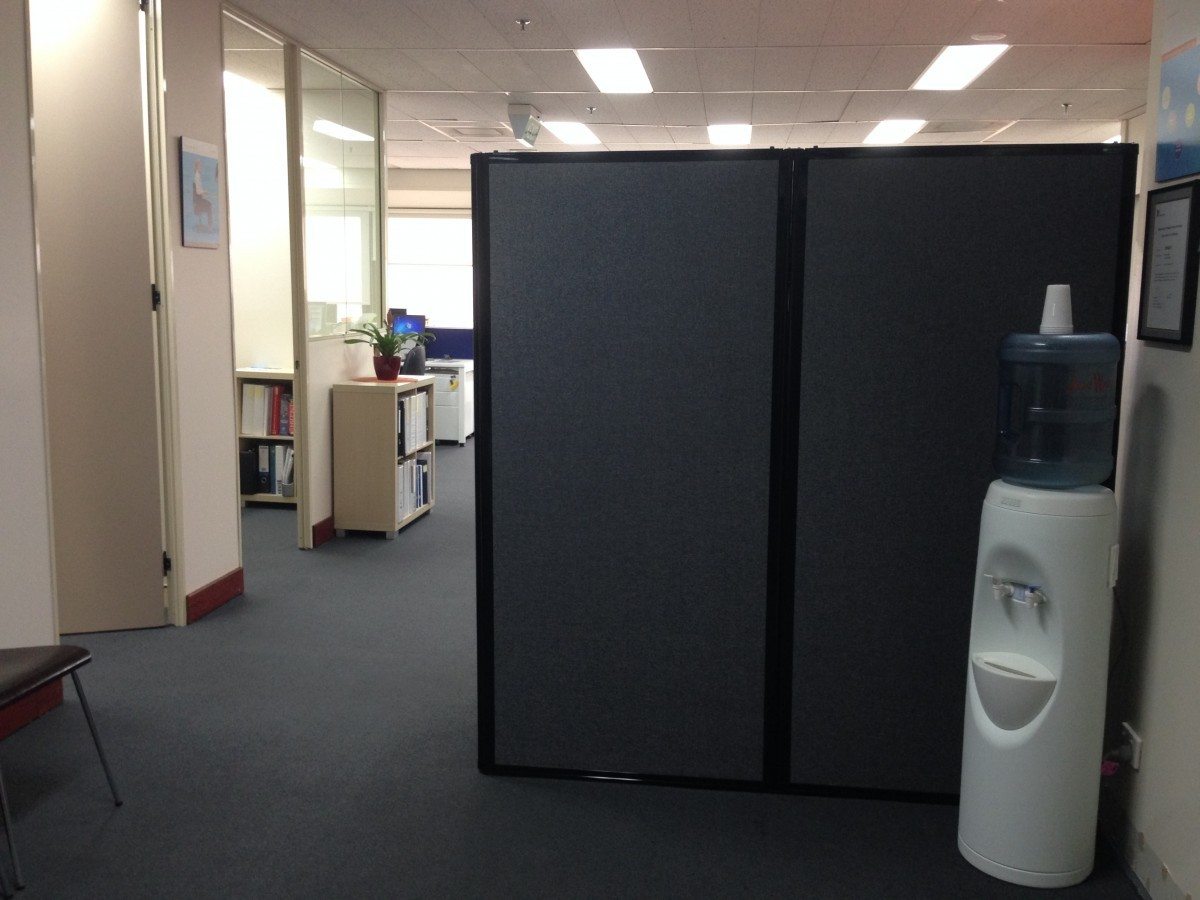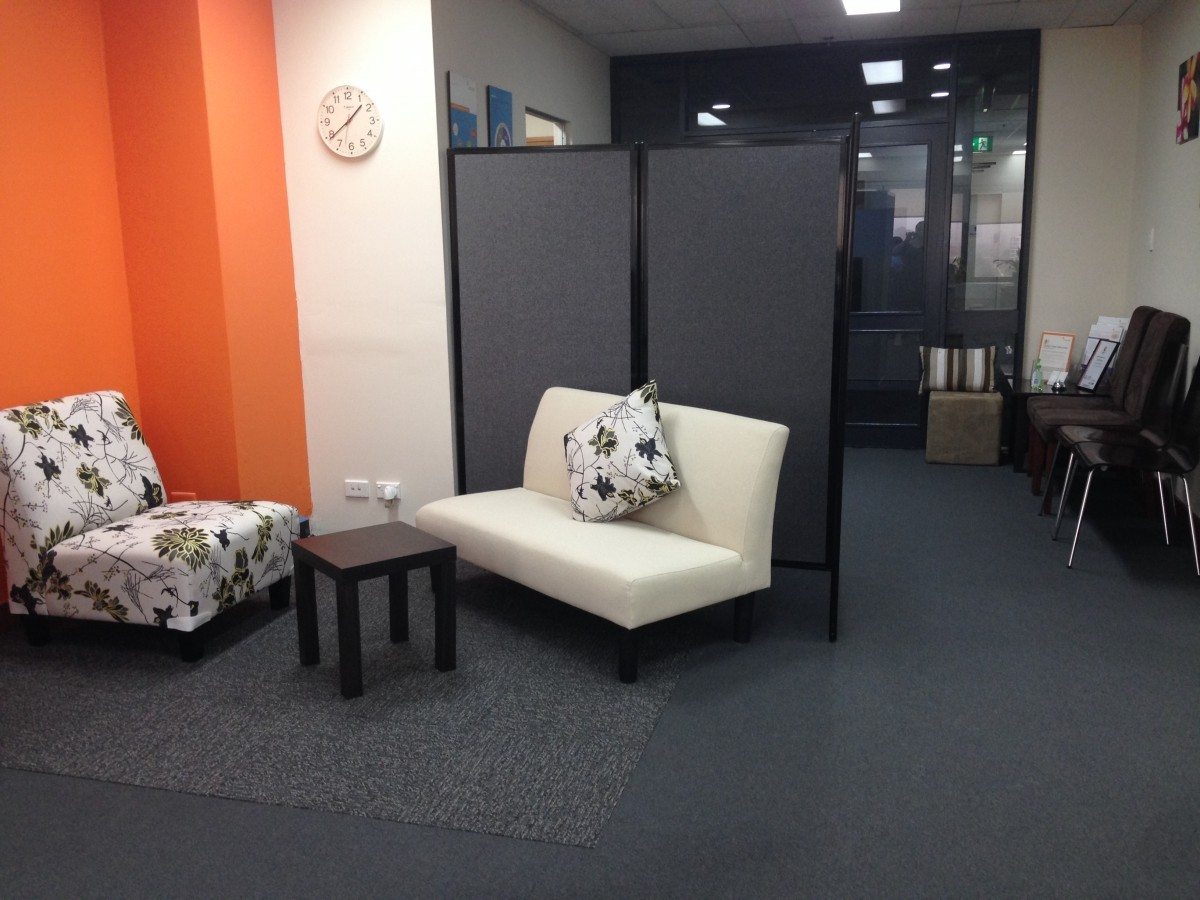 VIEW FREESTANDING PORTABLE PRIVACY SCREEN