With space a premium within many schools across Australia, there is often a requirement to utilise a classroom for both teaching and administrative purposes.
Private spaces to conduct one-on-one student sessions are needed, as well as the flexibility to create an in-classroom office space for admin duties. Combining both can be challenging, and often expensive if permanent building works are used to solve the problem.
Adaptability and flexibility of space becomes paramount to effectively manage the ongoing challenges faced by schools in terms of how they fully maximise available working space. Budgets also play a major role when choosing potential solutions as its critical schools also spend wisely.
Portable Partitions Australia (PPA), the market leading supplier of portable room dividers and mobile partitions, were recently approached by Grant High school in South Australia to help provide a solution to effectively create a dual purpose teaching and administration space within a large classroom.
The client brief was to ensure separate and defined areas could be easily created, with the option to quickly open the room back out to its full capacity as and when required.
The product selection of the 360 Degree Acoustic Portable Room Divider provided a simple and highly cost effective solution to their problem. Made from an acoustic honeycomb board with a fabric finish for noise dampening purposes, the room divider is ideal for splitting classrooms for multi functions. Its lightweight construction means it's also easy to fold, move and store when not in use.
Artwork and displays can also be pinned and tacked to the partition panels to help blend the room divider into its surroundings and also create mobile information board or gallery.
Chris Height, Manager of the Flexible Learning Centre at Grant High School commented 'We purchased two mobile classroom dividers from PPA. One divider is in continuous use by our Youth Worker so that she is able to have a confidential and private area to work with students. The second room divider is used in the administration area I work in, when I have meetings with students and parents.'
'As I share this area with office staff, the divider provides the feeling of privacy when conducting these meetings. Both room dividers allow us to have non-permanent walls within the large space and provides the flexibility to place them according to needs. It means we did not have to spend more money on permanent walls which would not meet our needs very well, and allows the rooms to be used for other purposes in the future if needs change.'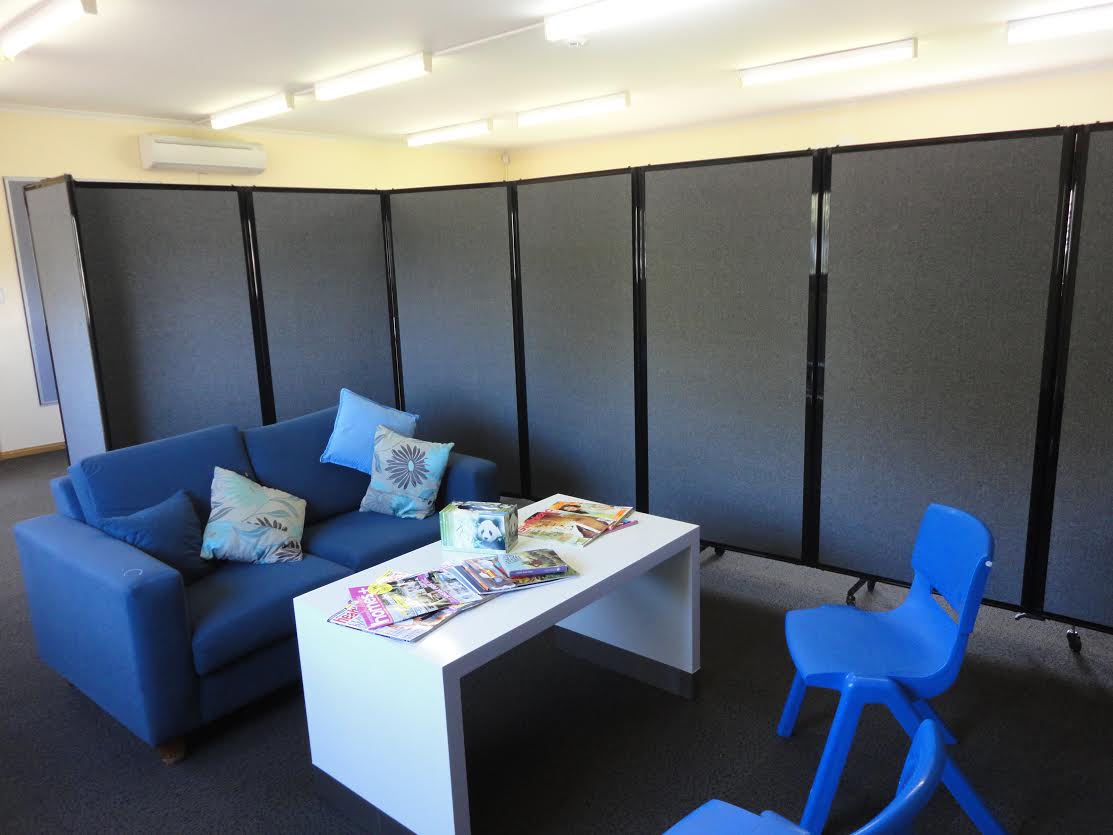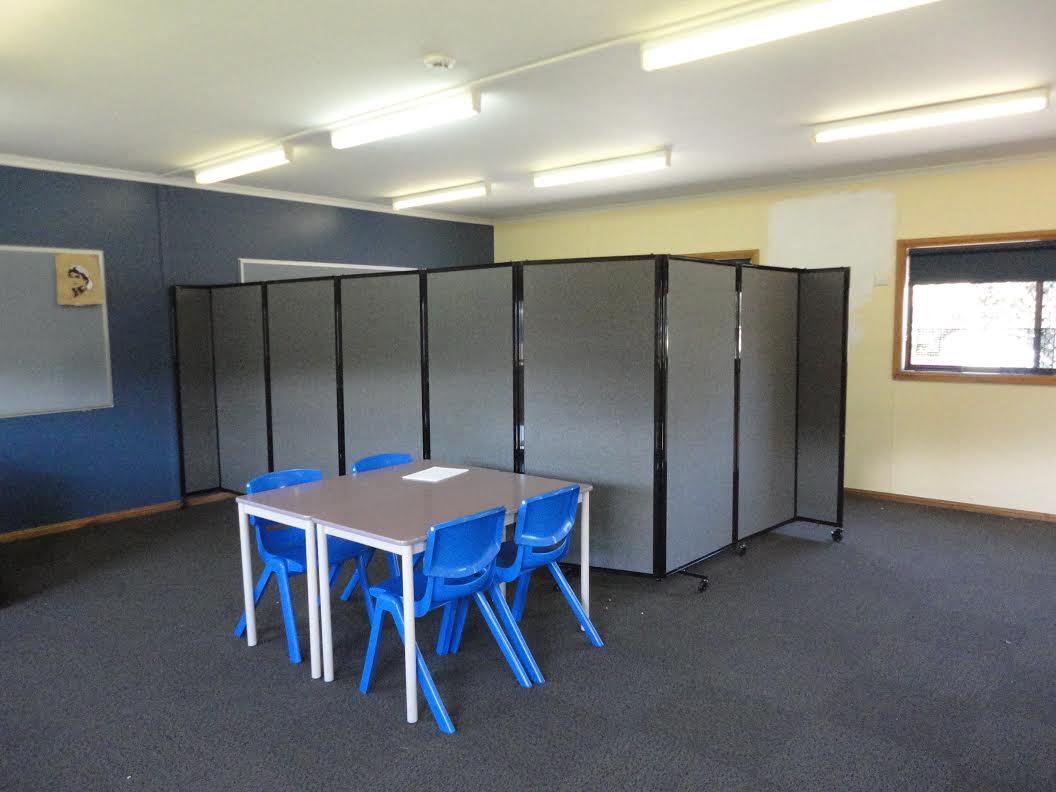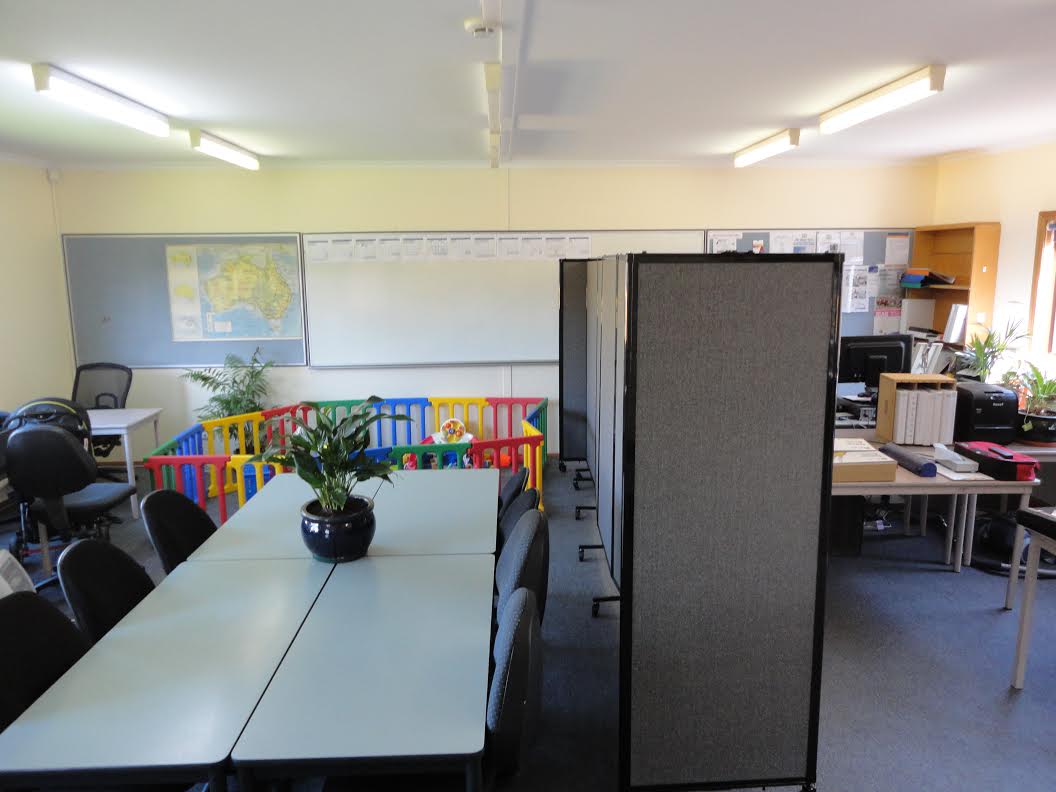 VIEW 360 Degree ACOUSTIC PORTABLE ROOM DIVIDER