A date has finally been set for gym owners to open their doors once again. Most gyms are set to reopen this month, though in the Australian Capital Territory they've been open since May 29, and in the Northern Territory since May 15. NSW was the last to make an announcement with NSW gyms set to open on June 13.
But gyms after Covid-19 will be very different to the gyms we remember.
Contact sports such as boxing, wrestling and many martial arts remain off the table, while Queensland, South Australia and Tasmania will be working under a strict 20-person per venue limit.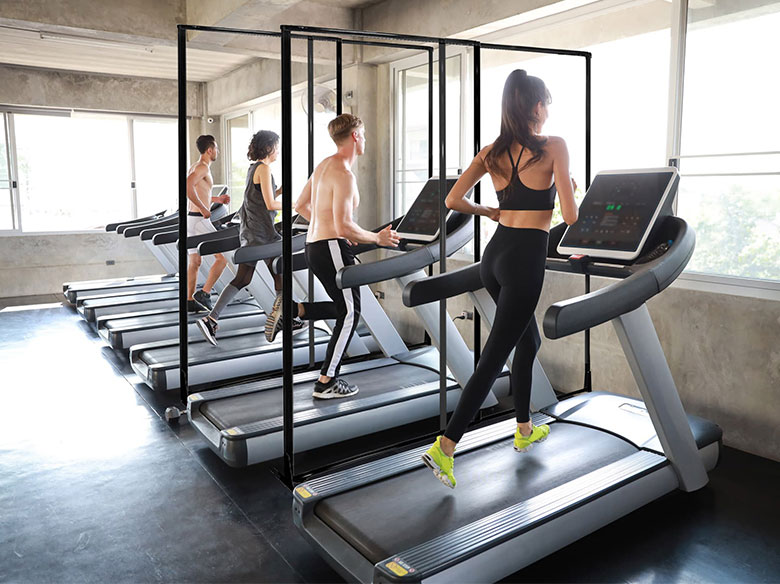 According to the CEO of Fitness Australia, Barrie Elvish, most states are going with a 'per room formula' which would see gyms functioning under similar conditions to the hospitality industry. This would mean a maximum of 20 people per room at any one time.
Adherence to social distancing requirements, along with hygiene practices and a strict booking system will allow gyms to prevent 'cluster breakouts'. Any gym-goer seen to not be practicing social distancing may find themselves banned from the facility.
For gyms uncertain of how to reopen under these limits (particularly those gyms that aren't already set up with separate rooms) the use of portable partitions may allow the more open-plan gyms to separate their venues into 20-person zones.
Fitness Australia has developed a comprehensive COVID Safety Plan Framework to guide gyms through safely reopening after Covid-19.
The framework covers all things from hygiene practices to the spacing of gym equipment, and will allow gyms to offer a safe environment for their members.
Mr Elvish admits that 'some states are indicating they will adopt our protocols whereas others are suggesting they will develop their own watered down version'.
The framework outlines the provision of sanitation stations, one-way pathways through gyms, and restrictions to the use of showers and bathroom areas to prevent the spread of infection; but as Mr Elvish says 'a gym should not be opening unless they can offer a safe environment for their members'.
It's not just gyms that will be changed after the Covid-19 pandemic. With a growing concern for health and safety, people have changed in the wake of this disaster too.
Fear of future outbreaks may see many gym members reducing the time they spend at the gym, while others may stop going altogether.
For a gym to thrive in this new world, they will need to prove to their members that they can offer a safe place to work out.
The prominent use of safety equipment is one way of providing members with the peace of mind they need to return to the gym.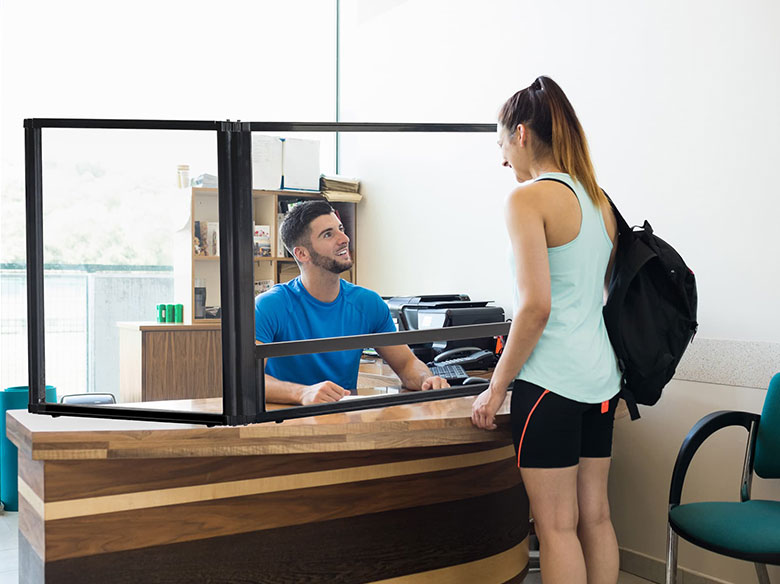 A gym that supplies sanitation stations, and is seen to be regularly cleaning equipment will inspire confidence in their members. Points of contact such as reception desks could be fitted with counter top protection screens protect staff and gym-goers alike. Venues may also want to consider placing safety screens between pieces of gym equipment to reduce the risk of accidental contact.
With care and strict adherence to safety precautions, many venues can expect to reopen within the next couple of weeks. Gyms will need to navigate the post Covid-19 world carefully to ensure that no future outbreaks occur.
One thing is certain though, the reopening of gyms is a welcome relief for fitness junkies across Australia.