Top Tips for Creating a Doctor's Waiting Room That Patients Love
Long wait times, uncomfortable chairs, and sick people left and right. Let's face it, no one enjoys sitting around in the doctor's waiting room. It doesn't help that in most waiting rooms, the design of the space doesn't exactly lend itself to being particularly 'likeable'.

Thankfully, there are many things you can do to make patients more comfortable, relaxed, and at ease, simply by changing the look and feel of the waiting area. Here are our top tips for improving the patient experience in your waiting room.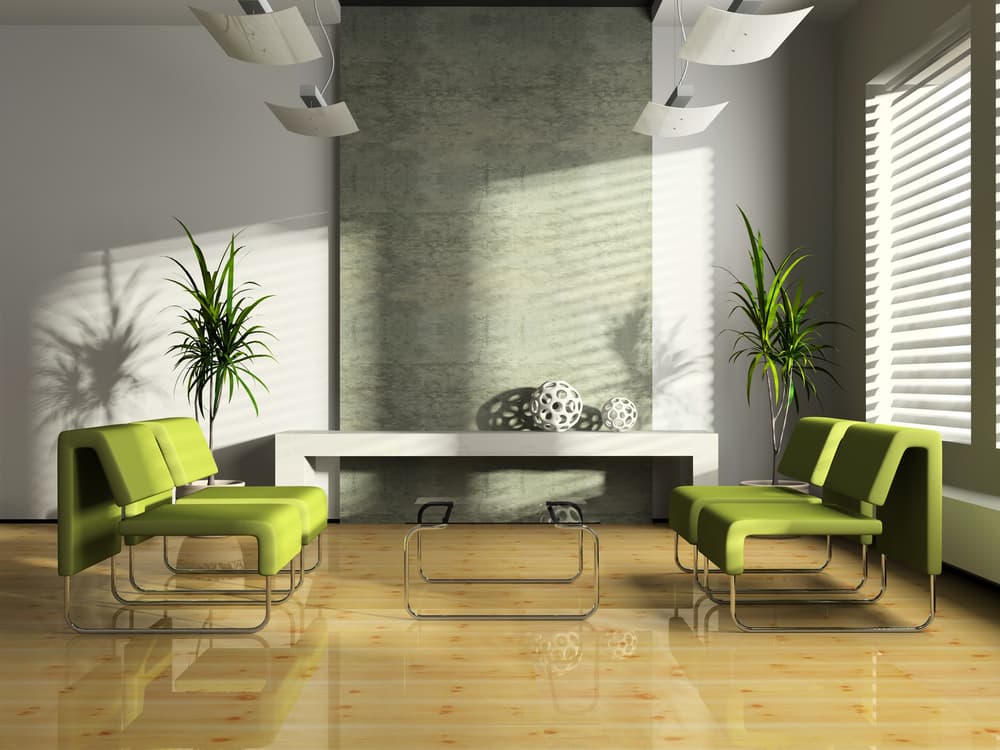 Improving the Patient Waiting Room Experience
There are many ways healthcare facilities can improve the patient experience, from the physical design of waiting areas to the way you communicate with your patients. Below, we'll explore some quick, easy, and cost-effective solutions for creating waiting rooms that your patients will be happy to wait in – almost.
Waiting Room Design and Innovation – Rethinking Waiting Spaces
Upgrading your waiting room doesn't need to be a costly or time-consuming affair. You've got plenty of quick and easy options for transforming waiting areas to boost patient satisfaction.

Here are our medical waiting room ideas to enhance every patient visit.
Provide Refreshments
If an extended period of waiting is to be expected – as is often the case with hospital waiting rooms who take a lot of walk in patients – you may want to provide refreshments such as biscuits and drinks. Offering food and beverages can help patients feel more comfortable, respected, and happier to wait during their visit.
Give Patients Something to Look At
Healthcare waiting rooms are often stark and boring places which can really make waiting times seem to drag. Try giving patients something to look at, such as a television, a fish tank, or even a window looking out onto a garden. This can help minimise boredom and speed the time along.
Consider Your Layout
A cramped waiting room can make extended waiting times feel even more unbearable, and can also increase the risk of spreading illnesses between patients. Try to provide adequate gaps between chairs, and wide pathways so people can walk at a healthy distance from others. Generous spaces are also essential to ensuring that patients with mobility issues can wait comfortably.

In small doctor's waiting rooms, this might present some extra challenges, so you may have to utilise physical barriers and partitions to divide up your space and reduce contact between patients.
Keep Patients Connected
Many people use mobile phones to pass the time, so keeping them charged up and connected is a great way of improving patient satisfaction. Be sure to install multiple charging stations throughout the waiting room, and offer free Wi-Fi so they can surf the web while they wait for their appointment.
Keep it Clean
Patients can be uncomfortable about germs in even the cleanest medical offices. So while it's vital that you regularly clean and disinfect your waiting room, it may also help to create a visual representation of the lengths you're going to in keeping patients safe.

Multiple hand sanitiser dispensers is a great first step. Setting up a 'cleaning station' loaded with disinfectants, scrubbers, and more, may also help give patients peace of mind that your waiting room is kept clean.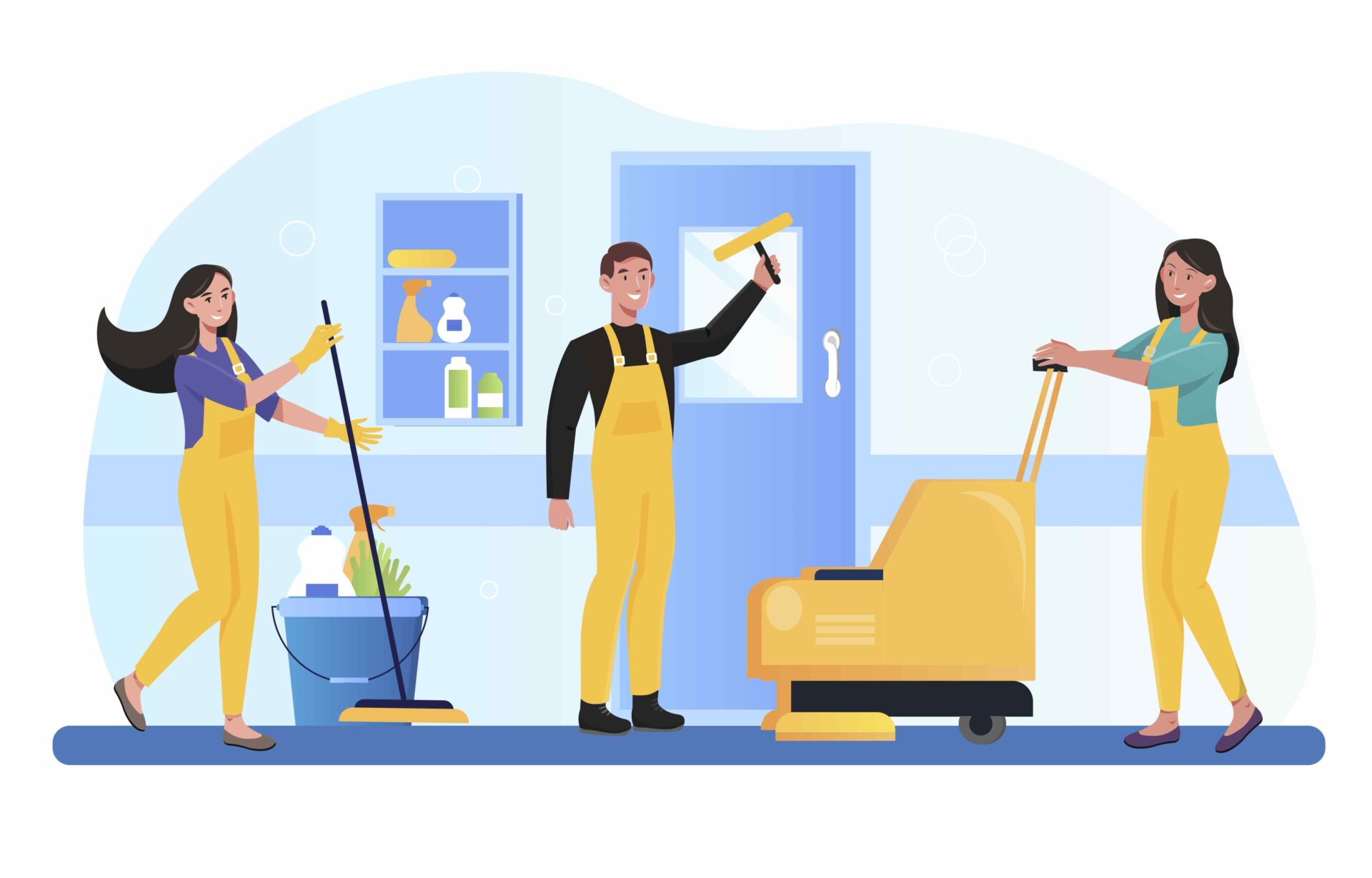 Keeping Patients Informed
Much of the frustration of sitting in waiting rooms is the uncertainty of just how long you'll be sitting for. You can take the uncertainty out of the patient experience by keeping them informed, particularly in the case of a delay.

For example, as they check in, you may wish to tell patients how long they can expect to be waiting for the doctor. If that wait time is extended, a waiting room liaison should let them know. Managing expectations can reduce stress levels, often leaving patients happier to wait – and less likely to get angry or abusive.

Helplines and customer support lines have been using this technique for years, so why not healthcare facilities as well?
How to Decorate a Waiting Room
Every waiting room should be decorated in a way that best captures the personality of your clinic. Here are some medical waiting room ideas for decorating the doctor's office and making a good impression with your patients.
Dress up the walls: No one likes staring at stark walls for extended periods. Give patients something to look at to help those long waiting times pass by faster.
Decorate with plants: Liven up your waiting room … literally, by adding a bit of greenery to the space.
Lighten up the waiting room: Don't leave your patients in the dark! Adequate lighting helps waiting rooms feel livelier and more comfortable. Try to maximise natural light while supplementing illumination with artificial lighting.
Use a consistent colour palette: Too many colours can be overwhelming, while too few can make your waiting room a bore. Try limiting your colour palette to one neutral colour and one or two brighter accent colours. These colours should flow throughout your entire healthcare facility, including walls, furniture, and pictures.
Keep it simple: Research shows that while a little bit of visual variety is important, too much visual 'busyness' and clutter can make the room seem cramped and overwhelming. Try not to overload the waiting room, but instead try for a minimalist style to make the space more functional, and feel comfortable and relaxing.
Branded decorations: There's nothing wrong with showing a little pride in your medical clinic or hospital. Try decorating with logos, taglines, and company colours to help capture the spirit of your clinic. You can even stock the waiting room with branded pens, pencils, and other stationary for patients to use when filling out forms.
Interestingly, the architectural features that had a positive effect on patients appeared to be generic, place-making features rather than hospital-specific one. Offering a view of the outside world was particularly important, as was cleanliness and tidiness, and giving patients control of their immediate environment.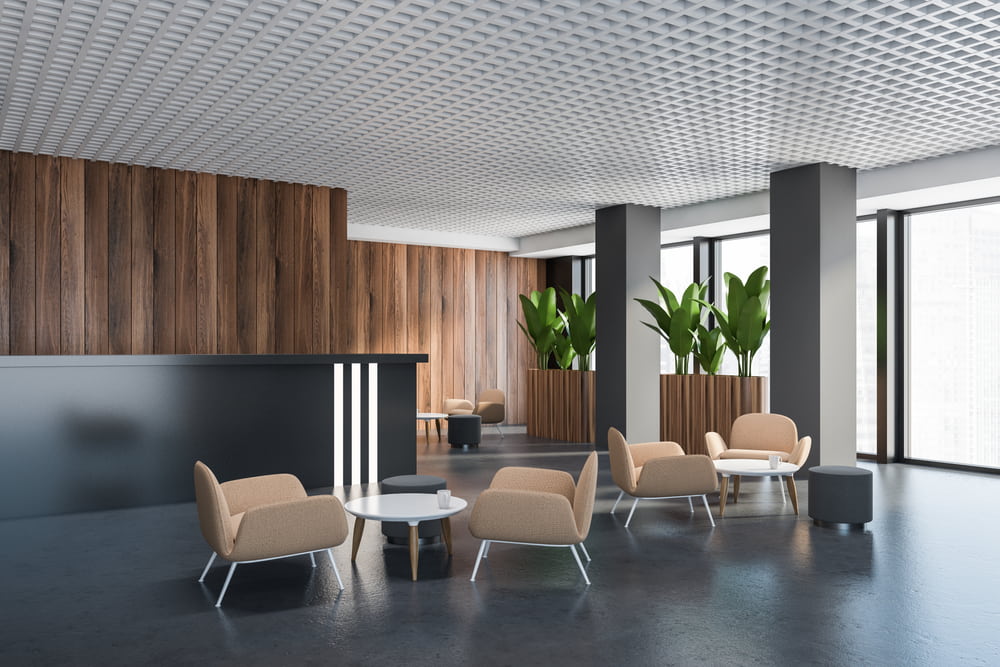 How to Create the Best Waiting Room Experience for Your Patients
Creating the best waiting room experience for your patients will depend very much on your hospital or clinic, as well as the space and resources available to you. Here are some things to consider to make each visit positive, happy, and comfortable,
Make the Reception Area Feel Safe and Comfortable
Never forget that patients are trusting you with their health – and often a lot of very sensitive information. Many people can also experience a lot of stress and nervousness in the lead-up to a healthcare appointment, so it's essential that they feel at ease.
Help build a strong relationship with your patients by creating a healthcare waiting room environment in which they feel safe and comfortable. There are many ways you can achieve this:
Avoid harsh lighting such as white fluorescent light
Hire friendly and inviting staff
Hire a waiting room liaison to assist at check in
Add some greenery to the waiting area
Offer supportive and comfortable seating
Provide entertainment such as a TV, reading material, and toys for the children
Divide up your space so patients can choose their own waiting room experience. For example: a sick zone, a quiet zone, a play area for children, and perhaps even an outdoor waiting space
Let in natural light – supplemented with warm artificial light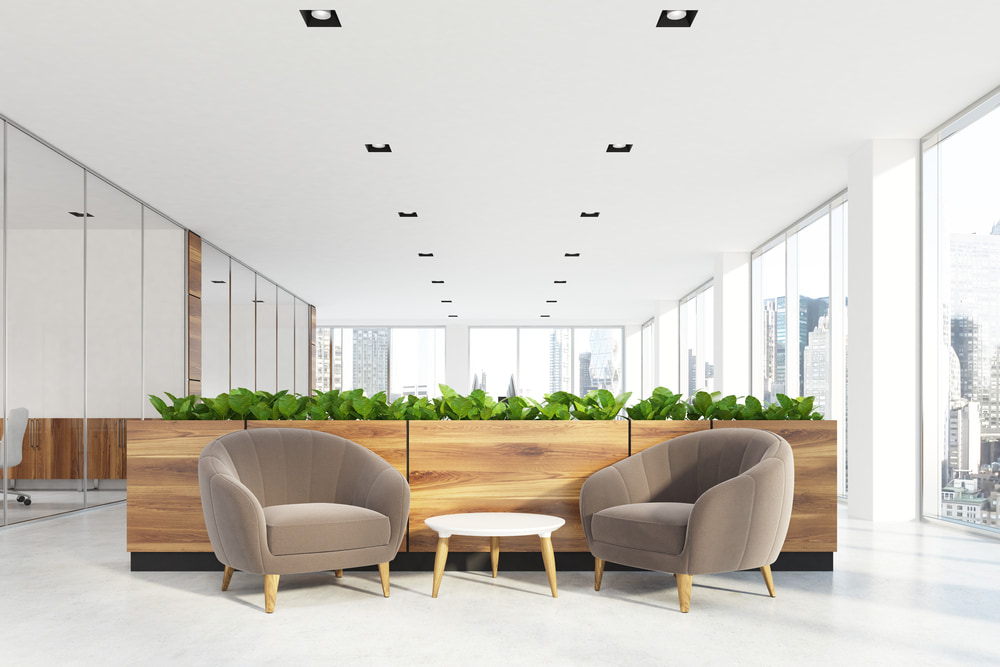 Create a Welcoming Reception Area
First impressions count, and making your space more inviting to patients can set the entire healthcare experience up for success. There are many things you can do to help make your patients feel welcome the moment they check in at reception.

Here are some ideas for creating an inviting space that gives patients a welcome reception at every visit:
Use a warm colour palette throughout the waiting room
Install soft, warm lighting rather than harsh white, fluorescent lighting, which can feel cold and uninviting
Introduce visitors to your team by hanging staff photos and names in the waiting room
Decorate with friendly and welcoming messages on the walls
Offer unexpected amenities, such as free snacks and beverages
Provide charging stations ro keep your patient's devices charged up during their wait
Offer comfortable and varied seating options
Invite each person to leave a review, and remind them how valuable their feedback is
Make the Waiting Room a Calm Place
Many patients are nervous about going to the doctor, particularly if they have a bad medical history or are showing worrying symptoms. These feelings of stress and anxiety are only amplified by a long wait time before their appointment.

You can improve the waiting room experience for patients by helping promote a sense of calm as they sit. Here are some waiting room ideas for helping patients feel comfortable and calm during their wait for the doctor.
Use calming scents, such as lavender, to help ease a patient's stress and anxiety
Play quiet, soothing instrumental music to help reduce stress
Decorate with soothing colours such as blue, soft pink, or green
Furnish with comfortable seating such as soft couches
Hang artwork and photos that depict nature – research suggests experiences of nature are great for health, wellbeing, and stress relief
Encourage staff to speak in a clear yet gentle tone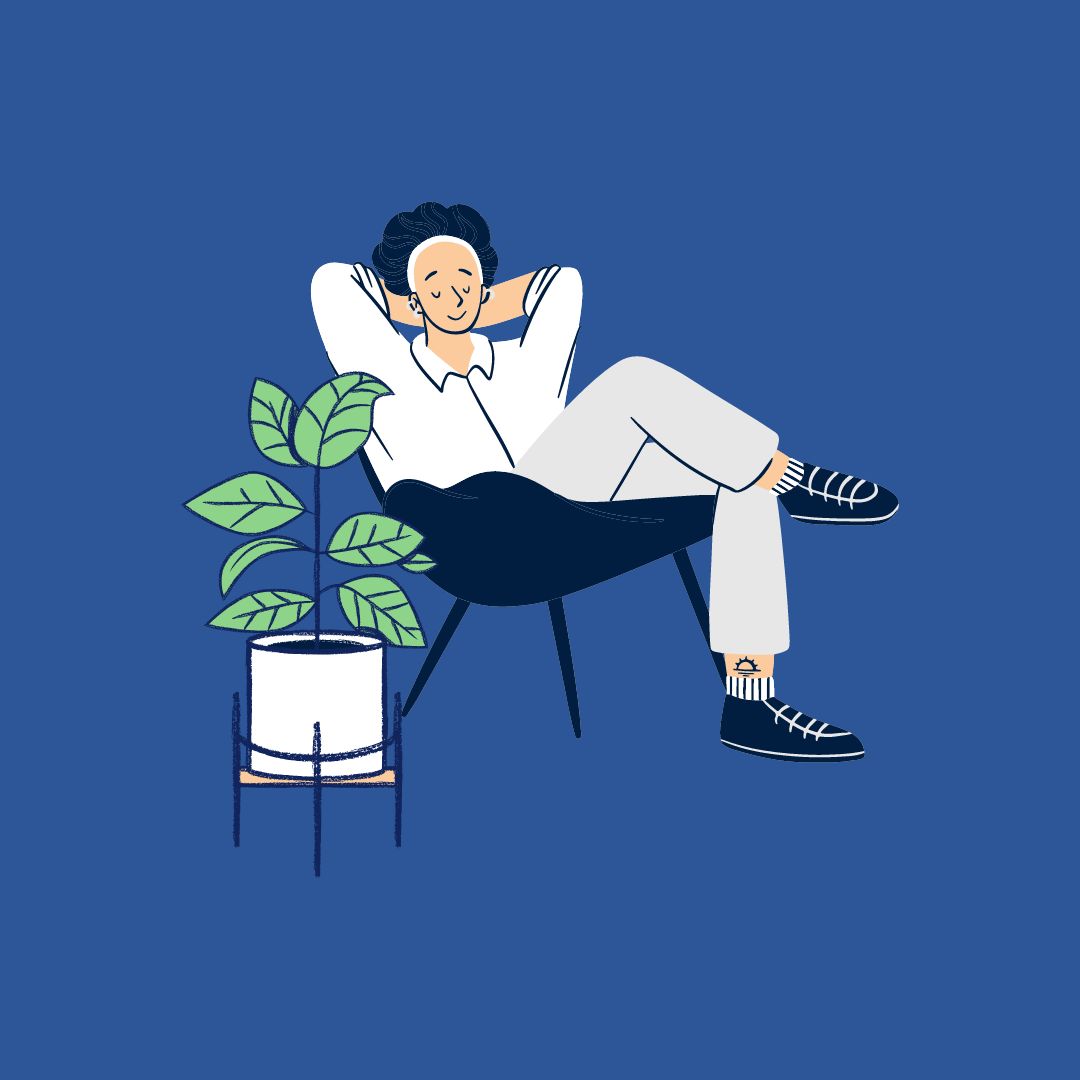 Choose the Right Furniture
A visit to the doctor can be an agonising wait for a person forced to sit in an uncomfortable waiting room chair. Be sure to provide comfortable, supportive, and even adjustable seating in the room so the wait time doesn't feel quite so long.

Remember, the furniture is as much a part of the decor as the photos on the walls, so be sure to select pieces that match the style and colour scheme of the room.
Install the Right Desk
The reception desk is typically the centrepiece of the waiting room, and often the first thing patients will see as they come in for their appointment. It's vital that you choose a desk that makes a great impression.

The reception desk should match the look of the waiting room, and should be stylish yet durable enough to withstand years of wear and tear. It also needs to be comfortable and functional for the staff working in the waiting room, so it's best to purchase a desk with ample storage space. Providing plenty of storage also allows employees to keep the top of the desk uncluttered, making a better impression on patients arriving for their appointment.

The style of desk you choose will really depend on your budget, as well as the style you've selected for the rest of the healthcare practice. Wooden desks, for example, can look particularly striking in a waiting room, though they can also be quite expensive. The good news is, there's many beautiful laminate options to choose from instead.

To help provide a bit of separation between staff and patients, the reception desk can be mounted with protective screens that can be secured directly to the tabletop.
Looking for More Design Ideas for Your Healthcare Practice?
If you'd like to take your design beyond the waiting room, check out our Healthcare Interior Design Guidelines which bring you the latest recommendations and design tips for improving staff and patient wellbeing in the reception area.