Healthcare Interior Design: Guidelines for Healing Environments
From the biggest hospitals to the smallest medical centres, healthcare interior design is a vital aspect of ensuring that your patients have the best experience in your medical facility. After all, many patients can get nervous about medical procedures, so it's best to create a comfortable and calming environment in which they can feel at ease.

Today, we'll be introducing you to our interior design guidelines for healthcare facilities.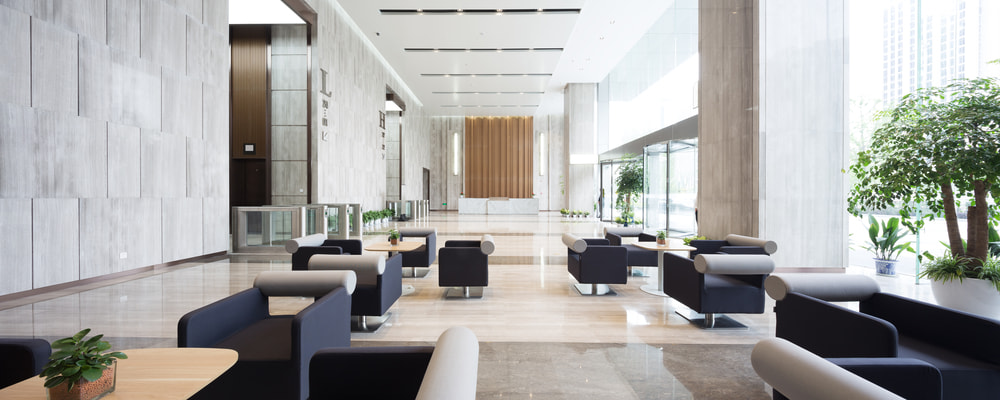 Why is Healthcare Interior Design Important?
Picture this. You walk into a medical clinic. The waiting area is a mess. There's a jumble of chairs scattered throughout the room, the bins are overflowing, and the magazines are falling out of the rack in the corner. As you approach the front desk, you see that it's messy, disorganised, and littered with paper, pens, and even a couple of crumbs.

Is this the kind of medical clinic you'd trust with your health? No? And yet this is the reception many medical practices offer to their patients.

This is where interior design can be a valuable tool in the hands of healthcare professionals. Not only can the design of medical practices reassure people that they're in good hands to nurture trust, it can also promote an air of professionalism.

The right interior design can help relieve patient anxiety so they feel safer and more relaxed during their visit. This isn't just great for the wellbeing of your patients, it can also make it easier for doctors to treat them.
The Benefits of Good Design
In those times when we're at our lowest due to illness or injury, it's important for people to feel safe, respected, and comfortable in your practice. In fact, there's growing evidence that well-designed spaces can help patients heal faster, support staff performance, and can even reduce the operating and maintenance costs of a facility.

Furthermore, evidence suggests that well-designed hospitals and medical clinics can:
Shorten patient recovery times, and the overall length of hospital stays
Reduce pain levels and the need for medication
Minimise patient behavioural issues
Improve the patient experience and boost satisfaction
Reduce stress and depression
Improve staff acquisition, performance, morale, and retention
Reduce the number of medical errors and improve patient safety
Lower operational costs while improving efficiency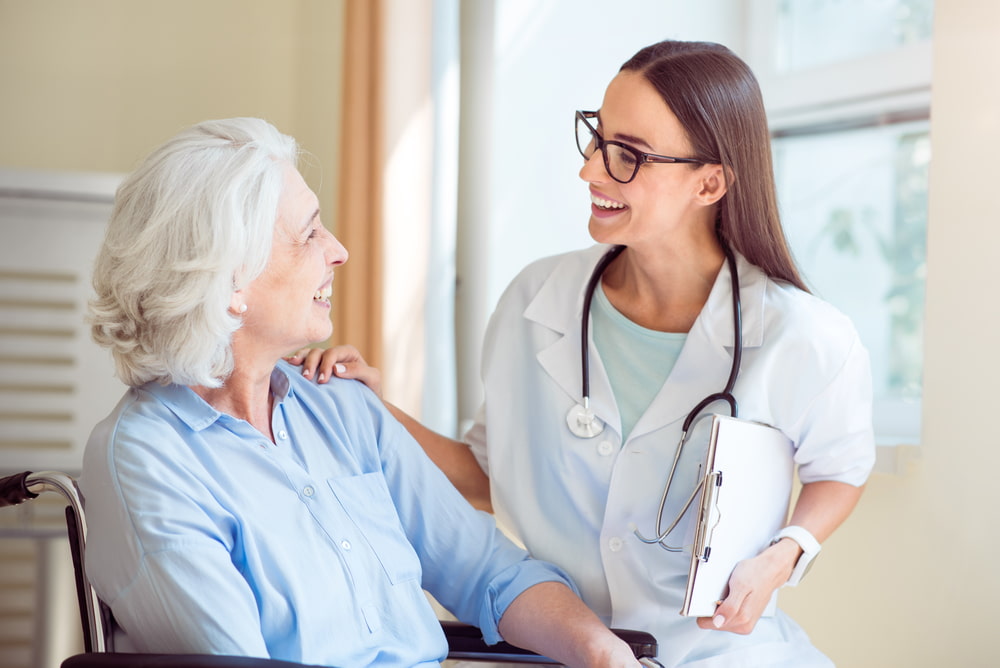 Modern Hospital Interior Design
Going to hospital is often a frightening experience where people may be facing very real threats to their health. That's why it's important to design your hospital – from waiting rooms to treatment spaces – in a way that minimises patient anxiety while maximising comfort.

A study conducted in the UK, for example, monitored two hospitals that planned to upgrade their facilities. The study aimed to explore the effects of the architectural environment on the lives of patients – both in the general medical and mental health sectors.


In the new, purpose-designed buildings, the study found:
Furthermore, evidence suggests that well-designed hospitals and medical clinics can:
Patients appeared to make significantly better progress
In the mental health sector, patient treatment times were reduce by roughly 14%
In the general medical sector, non-operative patient treatment times were reduced by roughly 21%
Patients rated both their treatment and staff care more highly
The number of serious cases of verbal abuse and threatening behaviour were significantly reduced in mental health wards
Interestingly, the architectural features that had a positive effect on patients appeared to be generic, place-making features rather than hospital-specific one. Offering a view of the outside world was particularly important, as was cleanliness and tidiness, and giving patients control of their immediate environment.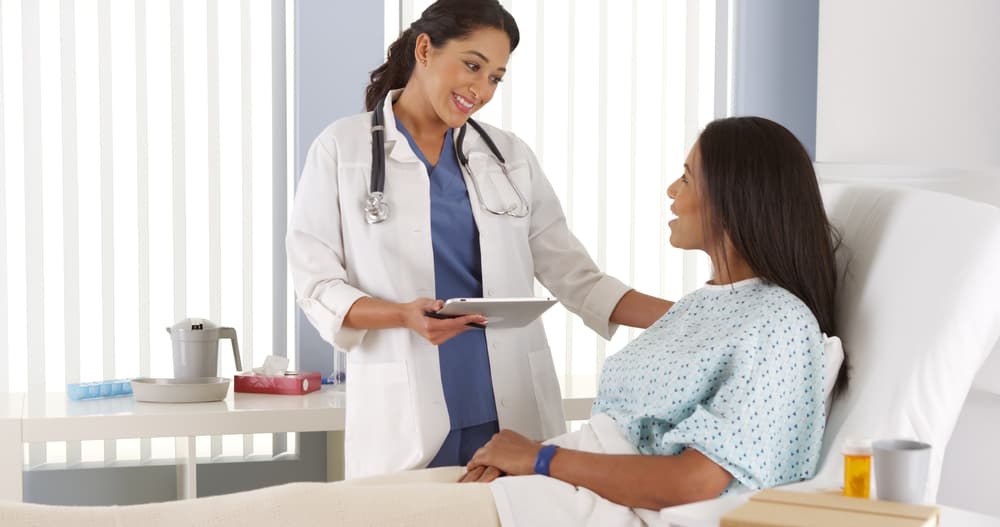 Design Suggestions for Hospitals
Now that we know why interior design is important, it's time to explore how you can use it to create a comfortable, functional, and aesthetically pleasing environment for everyone.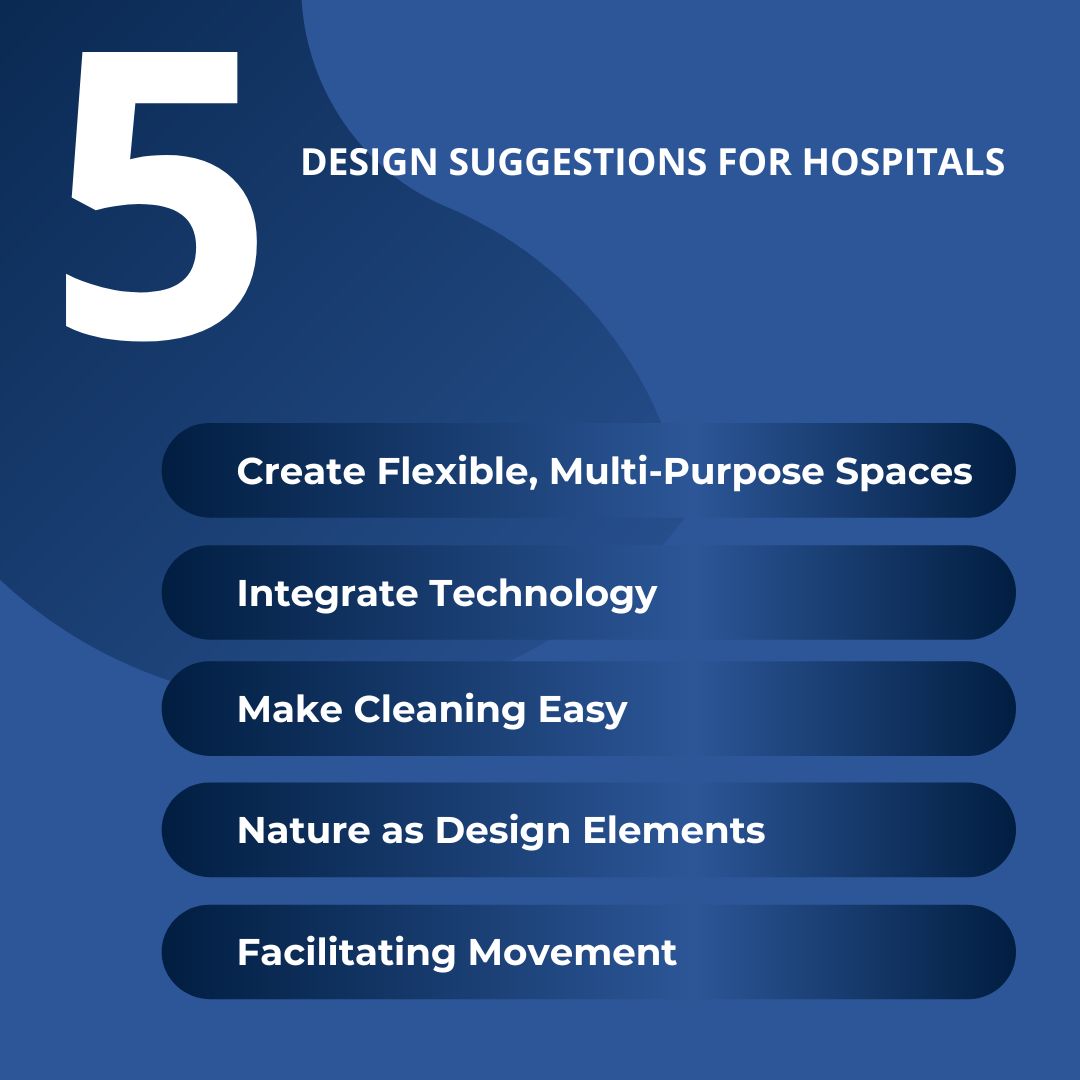 Create Flexible, Multi-Purpose Spaces
Over the course of a year, your hospital may experience overwhelming highs – such as during flu season – as well as lows where many beds can be left unused. Creating more flexible rooms that can be converted depending on your needs is a great way of ensuring that your facility can continue to run as efficiently as possible at all times.

Rolling beds, mobile workstations, and portable partitioning systems can all help you cater to these ever-changing needs without committing to permanent changes or a specific layout.

After the rush has ended, you can simply return the room to its original configuration.
Integrate Technology
Many people pass their time on their mobile, so be sure to provide charging ports to keep their devices running. A television can also offer a welcome distraction during a hospital stay.

To make life easier for nurses, mobile workstations and patient monitoring technology can allow for quick and easy patient checkups.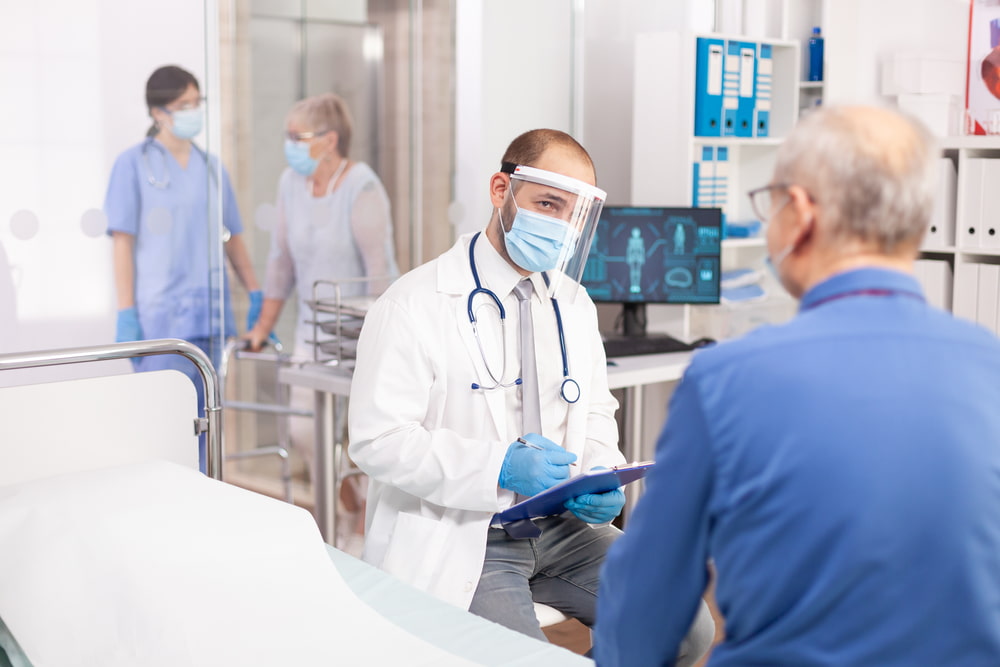 Make Cleaning Easy
A hospital will be exposed to all kinds of messes, splashes, and spills, so it's best to design them for easy cleaning. Hard, flat, and non-porous materials, for example, are much easier to clean than soft surfaces such as carpet.

You should also ensure that cleaning supplies are always at-hand, with a supply closet on every floor, and perhaps a mobile cleaning station so hazards and messes can be dealt with promptly.
Biophilic Design Elements
Did you know that connection to the natural world has been linked to reduced stress, less feelings of pain, greater happiness, and even faster recovery times? It can also have a calming effect which may help reduce procedure anxiety.

Here are some biophilic elements that can help you maintain patient wellbeing:
Outside views of nature, such as a window looking out onto a tree
Paintings and photos emulating nature
Green design elements
Higher daylight exposure
Beautiful gardens for people to visit and sit in
Interiors decorated with natural materials such as wood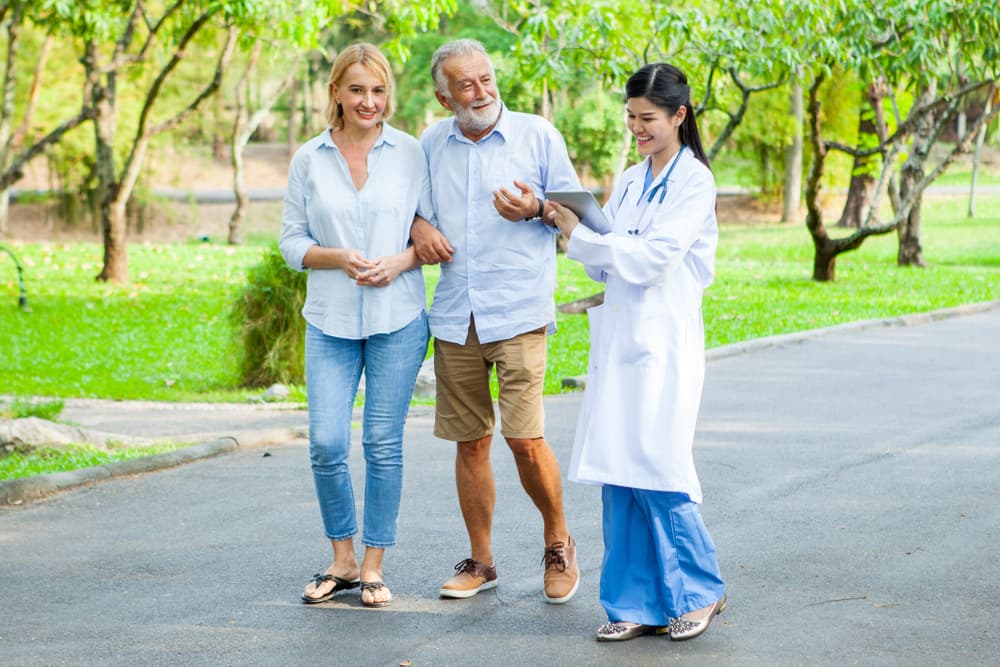 Facilitating Movement
Medical staff often need to get to places quickly, so your design should focus on offering doctors and nurses clear pathways through the building, as well as a lot of space to move around when performing checkups and procedures.

Many facilities can seem like a rabbit's warren where people easily get lost. Be sure to provide clear landmarks and a lot of signage to help people navigate from place to place.
Materials Used in Hospital Design
When you're caring for sick people, keeping their environment as hygienic as possible is essential to their recovery. That's why hospitals should be designed from easy to clean surfaces. The majority of materials used in hospital design should be:
Hard
Non-porous
Wipeable
Sturdy
Waterproof
Rubber and linoleum are popular choices for floors and walls as they're hardy, easy to clean, and also quite grippy, helping minimise the risk of slips and falls. It's best to avoid carpet, as it can absorb liquids, stain easily, and is more likely to harbour germs that are difficult to eliminate.

You may also want to fit protective elements such as corner protectors on the walls to help reduce injury in the event of a fall.
Acoustic Design
Noise is another common problem in the healthcare industry, with many people experiencing restless nights due to excessive noise.

Acoustic panels can help control this issue so people can rest easy. However, as acoustic panels are made from fabric, they can be subject to splashes and spills. In areas that are prone to soiling, they may need to be positioned higher up on the wall or even on the ceiling.

Alternatively, mobile dividers offer both privacy and sound control. While, traditionally, a medical-grade sheet or curtain is used between beds, these offer limited comfort, and almost no acoustic benefits. Rigid partitions made from wipeable, medical-grade materials, on the other hand, can serve as both a visual and sound barrier while still retaining the flexibility to be folded up and stored away when not in use.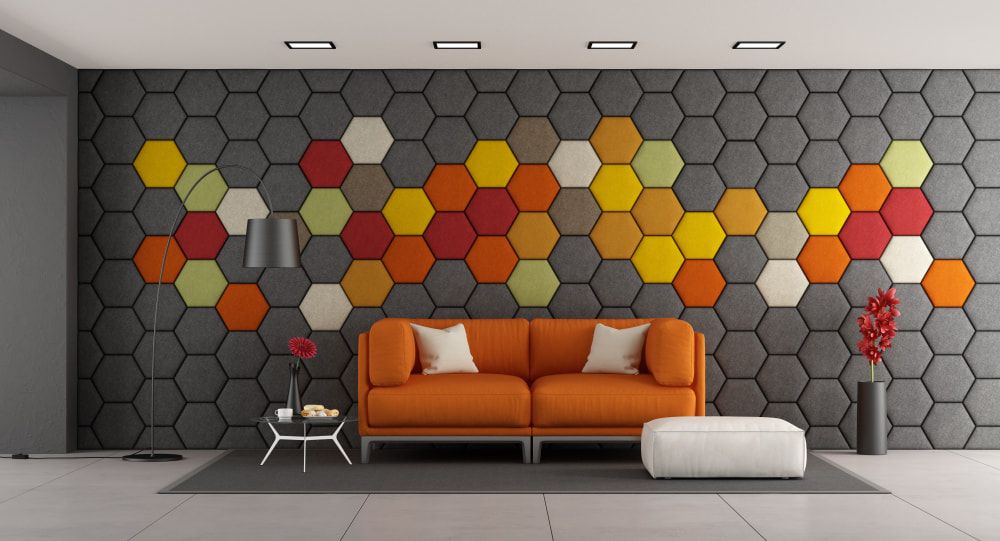 Hospital Design Flaws
We've spoken already about the benefits of good design, but what about when things go wrong? Hospital design flaws can have a significant impact on patients and staff alike, even potentially making people sicker.

Here are some things to look out for:
Poor acoustic control: This can impact sleep and comfort, which can potentially slow down the recovery process.
Minimal privacy: This can lead to stress, anxiety, and discomfort. It may also make people reluctant to discuss the more intimate details of their health.
Limited separation between patients: Not only is this stressful and uncomfortable, it can also increase the spread of illness.
Slippery floors: This can increase the risks of falls, resulting in injured patients.
Poorly signposted hallways: This could lead to visitors, patients, and even new staff getting lost or ending up somewhere they shouldn't be.
Lack of natural light: Lack of light can impact both physical and psychological wellbeing, increasing the chances of depression, extending healing times, and even resulting in higher experiences of pain.
No space for staff to take breaks: This can exacerbate stress and exhaustion, potentially leading to more sick days and higher incidences of accidents on the job.
Medical Centre Design Ideas
A medical clinic can be a busy place, so space needs to be carefully planned out to get the most out of every room. Good medical clinic interior design can support patient comfort, boost mood, and improve the general perception of your facility.

Explore our medical centre design ideas to discover how you can enhance the patient experience.
Medical Clinic Interior Design Ideas for General Practitioners
The doctor's office should be a place of healing, and yet many people experience a lot of fear upon arriving at a medical clinic. Here are some medical clinic interior design ideas for helping patients feel welcome and at ease.
A Patient-Centred Layout
The first thing to consider in medical clinic interior design is the layout of your space.

Every clinic should boast a patient-centred layout, particularly in the waiting area. Make sure chairs aren't crowded together, and consider letting people rearrange the furniture according to their needs and preferences.
Entertain the Kids
Many people visiting your clinic will be parents with children – who are notoriously difficult to keep still. Help keep kids entertained with plastic toys, board books, or even a dedicated play area made from wipeable surfaces that can be cleaned daily to minimise the spread of illness.

For parents with very young children, you could even set up a private waiting area to support the comfort of the family – and of others.
An Efficient Design
Make it as easy as possible to check in at the medical office by setting up a clear floorplan that directs people from the door to the reception area, through to the waiting room, and eventually to the doctor's office.

To really streamline the process, you can even position digital check in kiosks so people can check themselves in right at the door.
Treat the Eye
Whether it's photos, paintings, unique architectural features, or windows looking out onto a green garden, clinics can help the wait time go by a lot quicker by giving people something beautiful to catch their eye and spark their interest.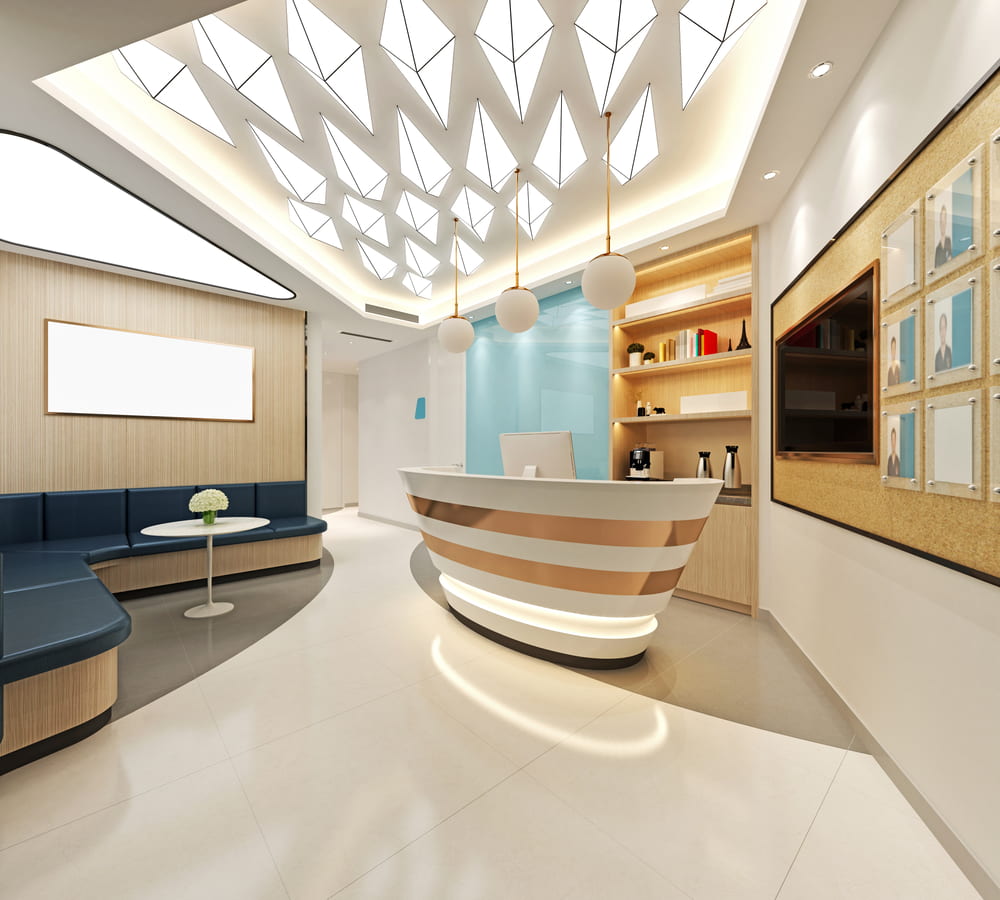 Consider Your Colours
Different colours can have different effects on mood. Soothing colours such as blue, green, or pastel colours can help create a calming environment, whereas brighter colours such as orange, and red are much more energetic, inspiring higher arousal emotions such as happiness, passion, or possibly anger.

Consider the mood you wish to inspire in your patients before selecting a colour scheme.
Comfortable Furniture
The wait for the doctor can pass a lot slower when you're sitting in an uncomfortable chair. Be sure to furnish waiting areas with comfy seating options such as soft couches and chairs to minimise discomfort. Take care to also offer more supportive and upright chairs with arms so older people and people with mobility issues can sit and stand with ease.
Medical Clinic Design: Layout
The layout of your medical clinic should be one of the first things you consider when designing or redesigning your practice. Consider mapping out a floor plan and noting down key areas throughout the building to help you establish the most efficient and functional layout.

Here are some things to consider.
Areas should be clearly marked, with signs pointing to the reception desk, toilets, and other important facilities
Walkways should be wide enough for people to comfortably pass one another in the corridors
The reception area should be large enough to allow contagious people to sit further away from others. You can even temporarily set up a dedicated 'sick' area using mobile partitioning solutions
Keep it simple! Don't clutter up the building with unnecessary furniture. Give people ample room to move around without getting too close to others
In an open-plan building, use furniture, plants, partitions, and other space dividers to mark a clear floor plan that directs people through the area.
Small Medical Centre Design Ideas
The smaller the building, the more care needs to be taken in utilising it. Here are some small medical clinic interior design ideas for making the most of your limited space.
Minimalist: No one wants to be left feeling cramped in a small office or waiting room. To ensure adequate space is available, try to restrict yourself to the absolute necessities.
Utilise the walls and ceiling: You can still personalise a building's interiors without sacrificing floor space by restricting decorations to the walls and roof so they won't get in the way.
Use glass: Glass walls offer separation and sound control without making the room seem smaller or claustrophobic.
Light it up: Use lights, windows, and mirrors to brighten up the area and make the room feel bigger.
Take it outside: Create a pleasant outdoor area to take the pressure off your indoor waiting room. This may take a bit of clever planning, as you'll need to find a way of calling people in for their appointment: such as a PA system or a window-facing digital screen.
Control the noise: Use acoustic treatments and sound-dampening panels to reduce noise and reverberation. Installing proper insulation in the walls can also ensure greater privacy during appointments.
Combined space planning: Create adaptable spaces that can be converted to suit a range of needs. With the right partitioning solutions, for example, a single room can be put to a multitude of purposes.
Vaccination stations: Dedicating a treatment room to vaccinations can result in extensive delays for people seeking more urgent care. In times of increased vaccinations, such as flu season, you can set up a temporary vaccination station using portable booths or partitions.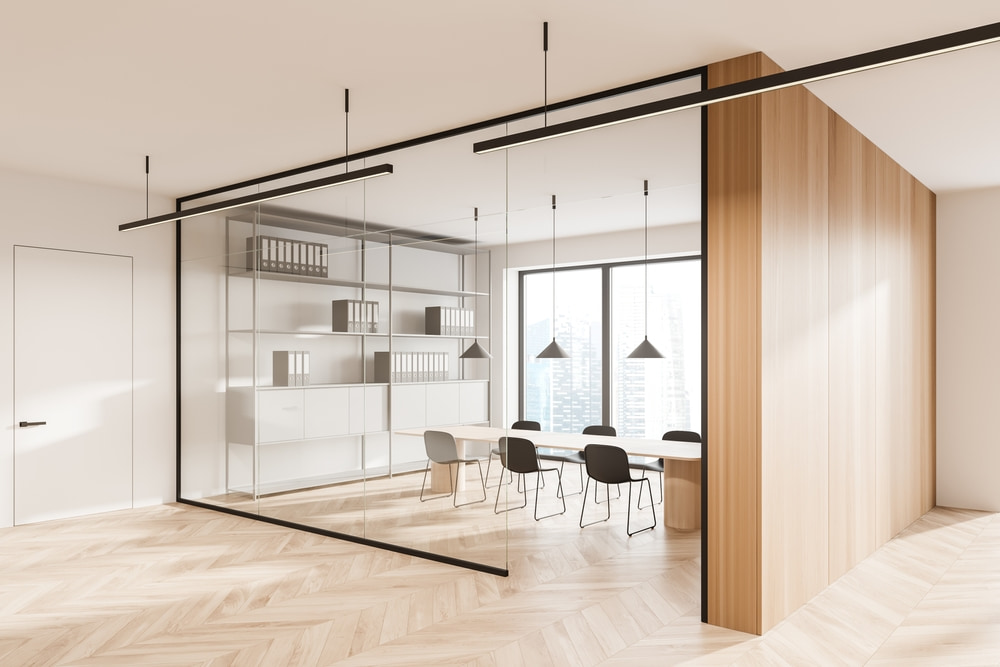 Key Takeaways
Within the healthcare industry, interior design can have a huge impact on people's physical and psychological wellbeing. To ensure that you're providing the best experience possible, be sure to create a space that's welcoming, comfortable, functional, and private.

This not only leaves clients happier with your services, it can even reduce recovery times as well: a win for your patients and a win for your facility.