With the current trend towards a larger and more diversified service offering, far beyond that of the traditional product dispenser, pharmacies are facing an increasing need to adapt their current store space to accommodate and capitilise.
Many exiting pharmacy spaces require more flexible and adaptable spaces to address consultation privacy requirements without compromising critical floor space.
Portable Partitions Australia (PPA), the market leading supplier of portable room dividers and mobile partitions, were recently approached by Long Jetty Pharmacy in the Central Coast (NSW) to help create a portable private space within the store to carry out customer consultations.
The product selection of the Freestanding Portable Privacy Screen provided a simple and highly cost effective solution to their problem. Made from an acoustic honeycomb board with a fabric finish for noise dampening purposes, the privacy screen is ideal for creating in-store privacy booths.
Easy to move, fold and store the units are easy to set-up and pack away as required. Artwork and notices can also be pinned or tacked to the board to create a mobile information display.
With no costly or disruptive building works required, the portable privacy screens offers a highly cost effective and flexible solution and can be configured into multiple shapes such as curved, zig-zag and L-shapes to provide maximum space adaptability.
Natalie Eslick from Long Jetty Pharmacy commented 'We needed to create a private space for client consultations within the pharmacy and were keen to avoid building works. The portable privacy screens seemed to fit the bill and offered us a really quick and easy solution. Their ability to act as a display board is a welcome bonus, and allows for easy integration into established pharmacy surrounds.'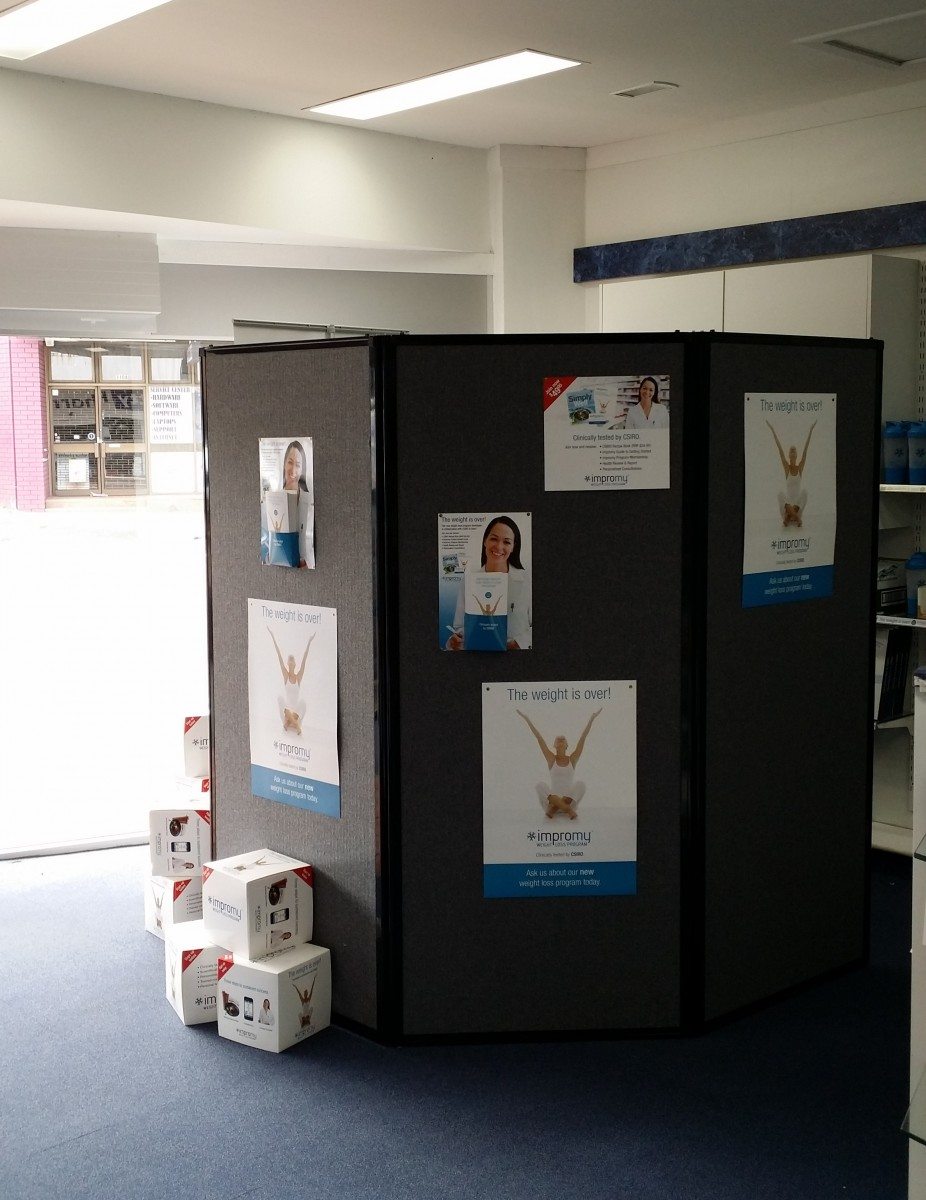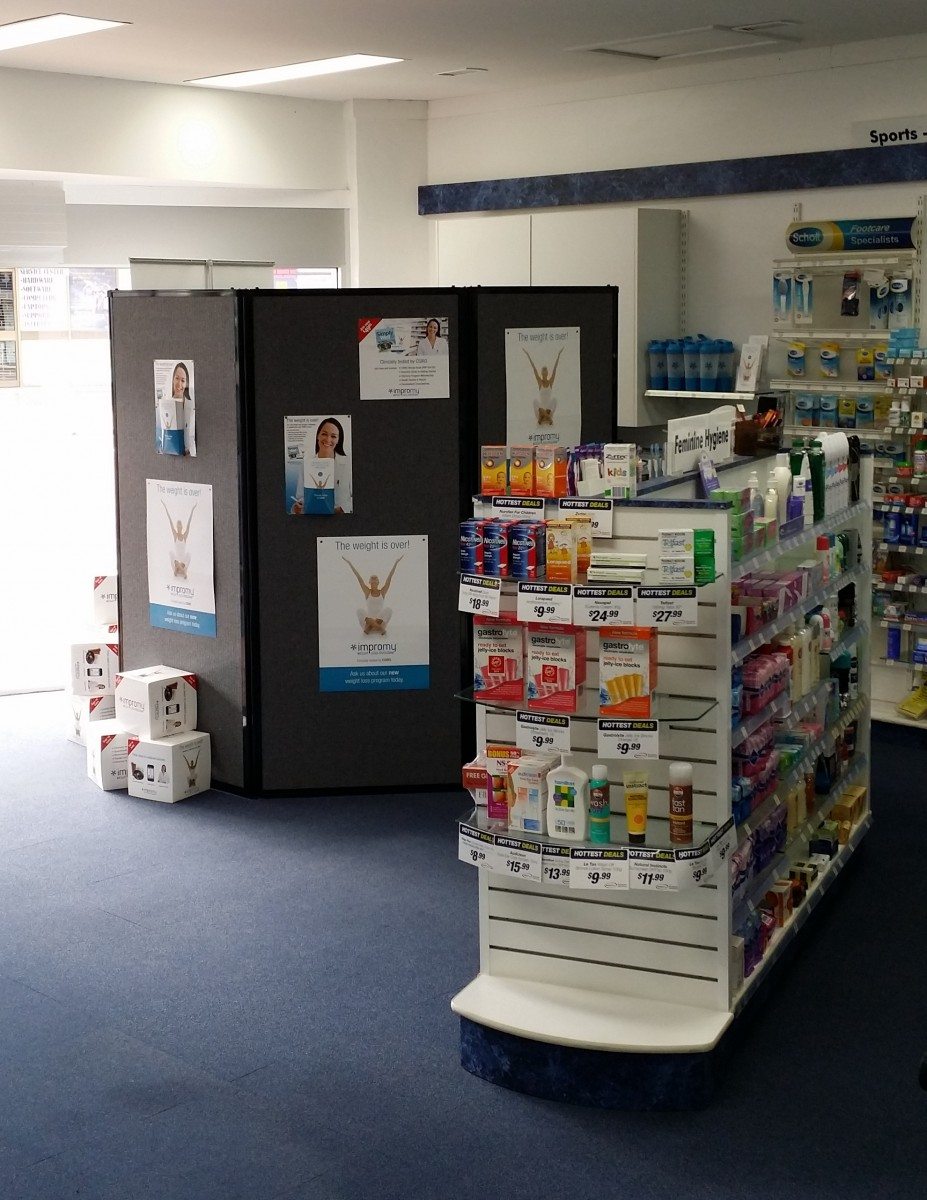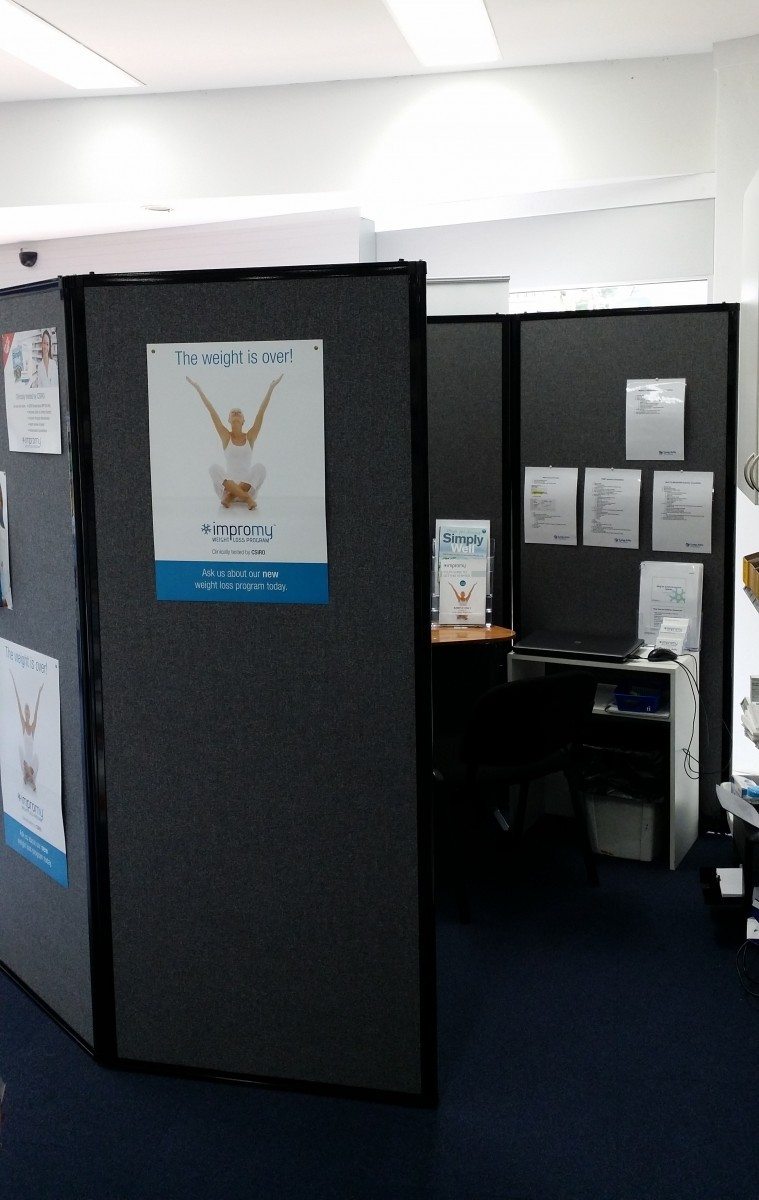 VIEW FREESTANDING PORTABLE PRIVACY SCREEN (FABRIC)