Multi-purpose halls and event centres cater to a wide array of customer needs. Most often than not venues are offered bare, allowing the customer to customise it according to their preference.
When an Islamic function centre in Sydney was built, its main halls had big spaces that can accommodate a large number of people and can run any number of event.
However, during religious gatherings, they have to take into consideration that men and women cannot be in the same room.
A custom-made 2 x 360 Degree Acoustic Portable Room Divider in alternating black and white colours were made to perfectly match the hall's interiors and to allow traditional Islamic religious ceremonies, but also to allow multiple events to be held in the centre at the same time.
The panels' polycarbonate material aids in dampening sounds from neighbouring meetings. It would feel like you have the whole venue to yourself!
But probably the best feature of these lightweight dividers is its stress-free storage design. When not in use, the dividers can be folded down to 85cm x 85cm, making it easy to keep anywhere you like when not needed.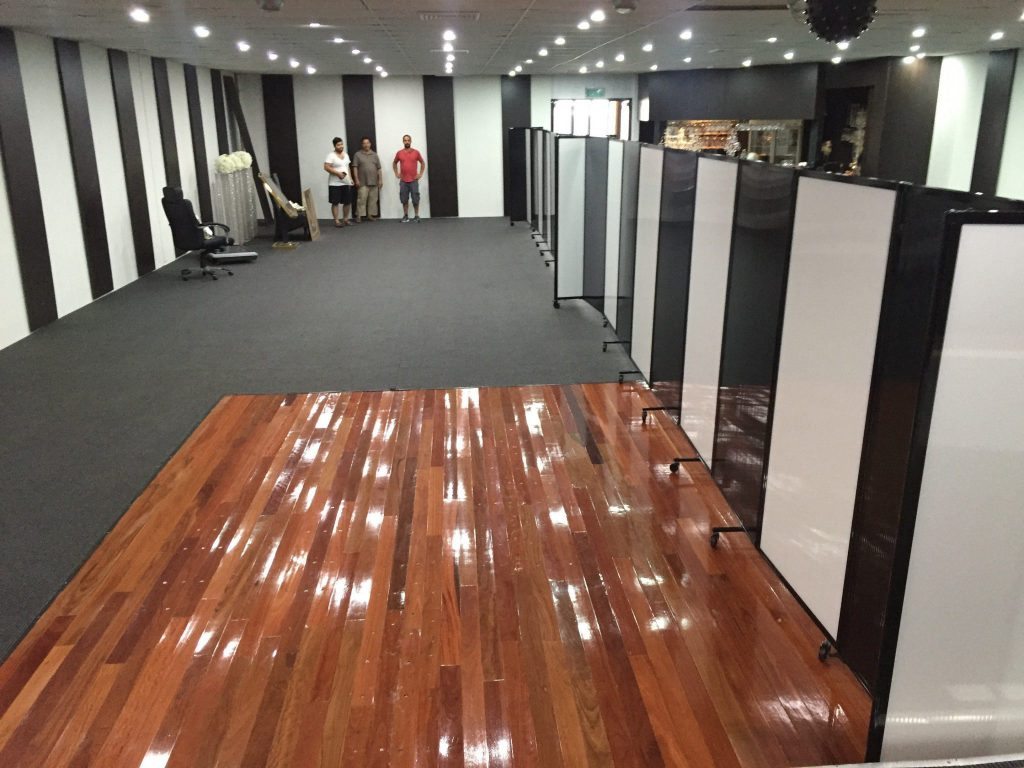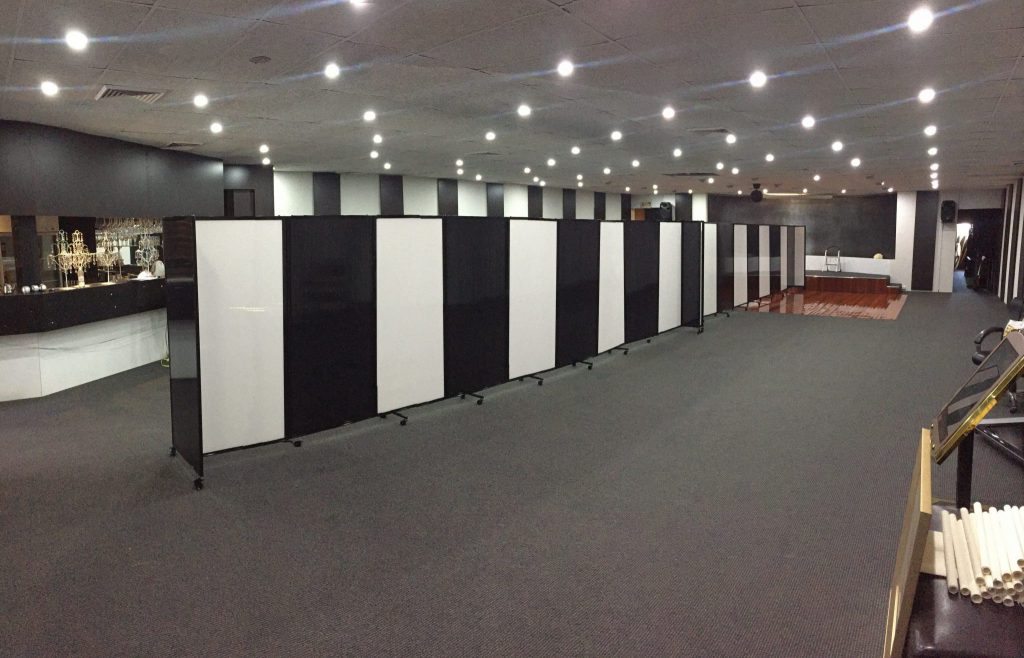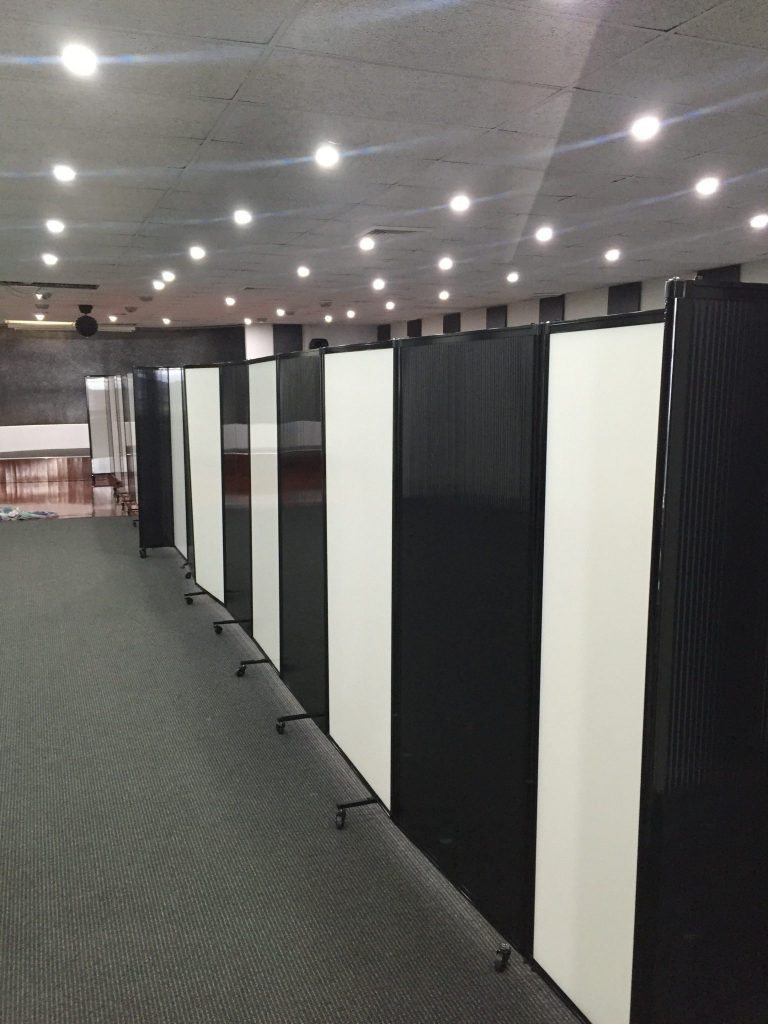 About this solution:
Client: Sydney Islamic centre
Partitions Used: 360 Degree Acoustic Room Divider (Polycarbonate), custom coloured: alternate black & white
Industry: Churches & Religious
State: NSW