After initially taking a more relaxed approach to business closures, Prime Minister Scott Morrison felt compelled to take more serious measures in mid-March when beach-goers and bar patrons disregarded social distancing guidelines, putting the country at risk of rapid transmission of COVID-19. As a result, Morrison closed casinos, restaurants, pubs, and other venues beginning Monday, March 23rd.
Now, as states explore loosening up restrictions following a decline in new cases, this article explores the immediate and long-term future of hospitality in light of COVID-19. Much like those who survived other monumental times in history have changed belief systems and habits as a result, we anticipate some lifestyle changes – as well as changes to the way we do business – both immediately as businesses reopen and long-term as patrons adjust to a new normal.
Reopening pubs and restaurants is just around the corner
On Wednesday, April 29th, Prime Minister Scott Morrison discussed the reopening of pubs and restaurants by as early as 1 June, sharing that he'll meet with state leaders in the middle of May to make decisions about next steps. Safeguards that we expect to see in the first six months include:
1. Use of the COVIDSafe app
The Australian government's COVIDSafe app is designed to make contact tracing easier by identifying close contacts of a person diagnosed with COVID-19. Although use of the application is entirely voluntary, residents are strongly encouraged to download the app as it reduces the need for time-consuming, manual tracking and decreases risk of error or omission when contract tracing.
As businesses reopen, having a complete, accurate, and quickly accessible record of close contacts will be imperative in taking quick action when new cases are identified, reducing the risk of ongoing transmission by those who are unaware of known contact. We may begin to see private business require use of the COVIDSafe app in order to utilize services (dine in, for example).
Restaurant and Catering Association CEO Wes Lambert also submitted a blueprint of guidelines to help get the hospitality industry up and running to State Premiers this week. In it he said venues should have a sign-in system for all guests that do not have the COVIDSafe app installed to help contact tracing.
2. Reduced dining capacity and the use of 'bubbles'
Because patrons are typically eating and drinking in hospitality-industry business, masking is not feasible, making additional measures to prevent spread crucial for reopening.
During the initial reopening phase, we anticipate that pubs and restaurants will be required to tighten up their capacity as they spread tables and booths further apart and limit the number of patrons per table to just four. By ensuring no table is within two metres of another, businesses in the hospitality industry can dramatically reduce the risk of transmission from table to table, although perhaps not from person to person at a single table.
They could also utilise clear protective screens between tables, in effect creating 'bubbles' around tables, helping separate diners from each other. This is already being utilised in places such as The Netherlands.
This is another measure put forward by Lambert who hoped if the rest of his guidelines were implemented health authorities and regulatory bodies might be able to allow just 1.5 metres squared between each patron, rather than 4 metres squared. That would allow most restaurants to increase seating from 25% capacity, which is unviable, to 60% capacity, which it is hoped will allow most venues to stay afloat for some time.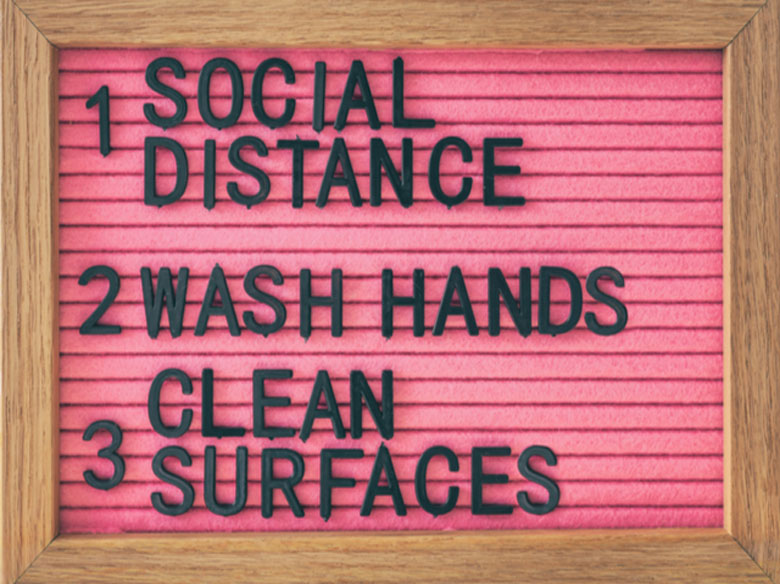 3. Changes to air conditioning system
Because one study linked a number of infections in China to the air conditioning unit in a restaurant, business owners will likely need to be highly aware of the air flow in their business and use that information when determining where and how to place tables that meet social distancing guidelines. In the study, when an infected patron sat near a source of air, those "downwind" from the infected person also contracted the virus. Some of the patrons sitting at adjacent tables in the direction the conditioned air was forced were infected, while patrons at other tables and wait staff were not exposed.
We anticipate that restaurant owners will address this risk by:
identify air sources and potential areas where spread of infection is likely
avoid placing tables near the air conditioner or vent when possible
use partitions or dividers between tables when air flow increases risk of transmission
use partitions or dividers to redirect airflow to a safer route
4. Safer payment methods and other contact reduction initiatives
Money-handling increases the risk of person-to-person transmission of COVID-19, which means we're likely to see restrictions on paying in cash and a movement toward contactless payment methods. Several organisations have already made the change including Chargrill Charlies, with stores in Sydney and Melbourne, Deliveroo, and Melbourne-based Made in the Shade. In most cases, these payments might be made through an application on the user's phone. This is one change we expect to see last well in the future.
There could also be increases in the maximum amount a patron can spend using a card without having to enter a pin, from say $100 to $250.
Lambert again put forward a number of initiatives in his blueprint to help here, including the use of disposable of laminated menus, that could either be recycled or cleaned down easily.
The same might go for cutlery with restaurants beginning trading using disposable cutlery until the COVID-19 crisis has passed.
5. Increased options for delivery and curbside pickup
Many businesses in the hospitality industry have made quick work of changing their business model to cater to take-out customers, and we expect these temporary changes to become permanent in many cases. Following a pandemic, it is likely some patrons will not feel comfortable dining in a venue for an extended period of time – especially those who are immunocompromised or who live with somebody who is immunocompromised.
Business might find that 1) they are able to continue to provide services to more customers if they offer non-traditional services like delivery and curbside, contactless pickup well into the future, and 2) that these services fit well into their business model and compliment their annual revenues, making them justifiable long-term. These benefits make it likely that pubs and restaurants that traditionally offered only dine-in or take-out options may continue to develop their delivery and curbside services well into the future.
6. Countertop protection screens at hostess and cashier counters
Installation of protective partitions at bars, hostess stands, and cashier counters is likely in all hospitality venues to protect staff from unnecessary exposure to pathogens. These screens will be necessary for the next six months at minimum, but we project that as staff and patrons become accustomed to their presence, they'll come to expect them and may even question their safety when entering establishments that haven't taken similar measures to keep their stakeholders safe.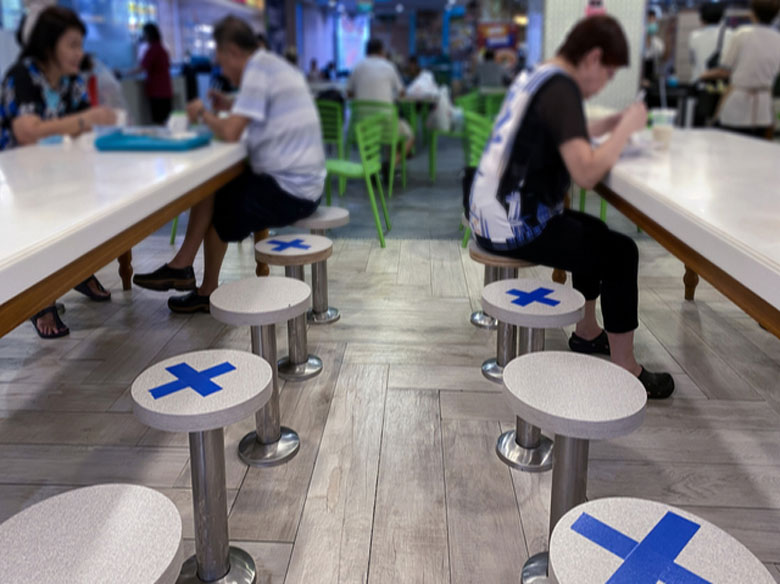 7. Ongoing employee screening and training
Temperature checks at employee entrances won't go away any time soon, and patrons will expect nothing less as pubs and restaurants reopen in Australia. In addition to conducting temperature screening and forbidding entrance of those with a fever, symptoms, or known contact, we anticipate that hospitality-industry businesses will increase resources in their cleaning teams and adjust their cleaning protocols to ensure more frequent, more thorough disinfection in the entire venue.
Appropriate handwashing, which requires frequent retraining and competency evaluation, will be critical among staff. Venues should require all staff to wash their hands upon entrance and in between each customer in order to prevent transmission.
8. Better preparedness for future surges
While global preparedness for a pandemic was quite sufficient, preparedness at the business level has proven to be less so, with many organisations struggling to make changes quickly enough to stay above water in a troubling economy.
Going forward, we anticipate lessons learned that ensure agility should COVID-19 resurge as restrictions ease or otherwise in the future. This might include:
having business continuity plans in place that address how to continue operations in a variety of circumstances
having partitions, barriers, personal protective equipment, thermometers, and other supplies on hand, readily accessible if when they're required
ongoing safeguards that are in place even when it's deemed safe to reopen and discontinue mandatory measures, such as permanent protective screens at hostess and cashier stands and partitions between booths, which can't be spread out
While many of these changes will be short-term, lasting until the pandemic is under control, some may stay permanently as workers and customers adjust to – and come to expect – this new normal. The changes most likely to last indefinitely include contactless payment and increased use of partitions in public places.