Operable Walls Brisbane
Break Up Large, Open Spaces in Moments
A popular partitioning solution for teachers, nurses, office staff, and local councils, our operable walls have been installed in commercial and industrial buildings throughout Queensland, from Brisbane's CBD to the Sunshine Coast.
How to choose between our range of Operable Walls
Have questions about buying an Operable Wall? Chat with a specialist
Wall Mounted Operable Wall
Can be installed from 3 days of purchase
No Landlord or Building Permits Required
Up to 3.7m high and 5.19m long
Affordable separation from $276/m²
5cm HVAC and Sprinkler Friendly gaps at top and bottom of the partition
Available in folding or sliding configurations.
Acoustic fabric finish available in 7 colours.
Track Mounted Operable Wall
Soundproof floor to ceiling partition wall
Landlord and Building Permits Required
Up to 7.5m high, unlimited length
Superior separation from $990/m²
Sound insulation Coefficient up to 44db
Retractable top and bottom acoustic seals
Centre, Side or Remote Stacking options
Multiple finish options per architecture req.
Selecting the Right Wall Mounted Operable Partition Walls
Helping to transform large spaces, our operable partition walls are cost-effective, quick to install, and easy to use, no matter your needs or industry.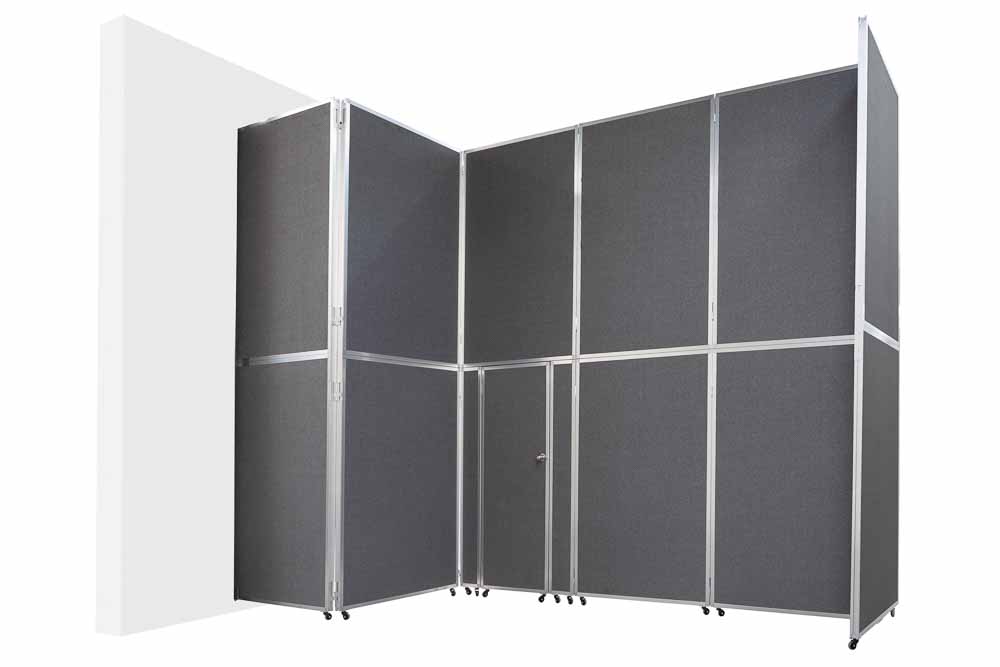 Wall mounted folding design
Up to 3.7m high and 5.9m long
Configurable in any shape or straight line
Pinnable fabric is designed to dampen sound
$2,530 – $6,080
Wall mounted telescoping design
Up to 3.7m high and 4.6m long
Configurable in any shape or straight line
Pinnable fabric is designed to dampen sound
$2,530 – $6,080
Need help deciding which operable partition walls are right for your Queensland-based business? Speak to a specialist today.
Folding Operable Walls Brisbane
Maximum height of 3.75m and maximum length of 5.6m.
Featuring rotating hinges that allow for a range of configurations, our folding operable walls are our most flexible and versatile mounted partitions.

With independently moving panels that can be conveniently rolled into a range of different shapes and then neatly folded up against the wall when not in use, folding operable walls are a fabulous option for maximising your space without ever committing to a single layout. This 'future-proof' design can also help save you money in the long-term on additional partitioning solutions.
Sliding Operable Walls Brisbane
Maximum height of 3.75m and maximum length of 4.6m.
With a clever telescoping design that glides out when needed, our sliding operable walls only open in a straight line, making them perfect for use in a space that simply needs to be divided in two. Featuring the same pivoting mechanism at the point of wall attachment as our folding operable walls, the entire partition can be angled for a little more flexibility in deciding which way the partition opens.

Due to the slight overlap of the panels, our sliding operable walls aren't quite as long as the folding variant.
Operable Wall Specifications for Brisbane Businesses
Panels
Panel Edges
Wall Mounted
Track Mounted
Panel Thickness
50mm
65 – 100mm
Panel Width
1200mm
800 – 1200mm
Panel Height
2560 – 3730mm
2000 – 7500mm
Panel weight / STC
36 – 39db
65mm thickness
22 – 38 kg/m


40 – 44db
80mm thickness
28 – 44 kg/m
Panel Edges
Clear anodised aluminium frames
Clear or powder coated anodised aluminium frame
Surface Finishes
Pushpin accepting acoustic fabric finish in cloud grey, charcoal, navy blue, beige, balck, red and green
Acoustic fabric, acoustic panel, melamine faced MDF or Plywood, wood veneer, high pressure laminate, formica, white board, etc.
Installation Requirements
| | Wall Mounted | Track Mounted |
| --- | --- | --- |
| Ceiling track | No | Yes |
| Floor track | No | No |
| Track fixing | No track needed | Timber, concrete or steel |
| Ceiling surface | Doesn't Apply. Wall Mounted operable walls have a 5cm gap between the top of the partition and the ceiling. | ±5mm |
| Floor surface and levels | Flat, even and made of only one material, not where different floor materials join like carpet joining a hard surface. For example, carpet only is ok. | ±5mm |
| Mounting Wall | Wall doesn't need to be structural as the connection is not weight bearing. It only needs to stop lateral movement. | Doesn't apply. |
| Installation provided | DIY | Installation supplied |
Acoustic Performance
| | Wall Mounted | Track Mounted |
| --- | --- | --- |
| STC Performance | Not measured | Rw 36 – 44db |
| Finish NRC | 0.5 | 0.4 – 0.75 |
| Acoustic Seals | None | Retractable top & bottom seals |
| Top Seal (mm)/Pressure (kg) | None | 22.5mm / 35kg |
| Bottom Seal (mm)/Pressure (kg) | None | 22.5mm / 35kg |
Stacking & Closure System
| | Wall Mounted | Track Mounted |
| --- | --- | --- |
| Stacking system | Folding or telescoping Mechanism | Centre, side or remote stacking |
| Closure system | | Expanding panel with rubber bulb seals |
| Doors | Embedded door available | Embedded or full height door available |
Budget and timeline estimation
| | Wall Mounted | Track Mounted |
| --- | --- | --- |
| Budget estimation | From $276/m² | From $990/m² |
| Time to installation | 3 – 15 days from date of order | 6 – 8 weeks from date of order |
| Warranty | 3 year product warranty on defects in materials and workmanship from the date of delivery | 1 year product warranty on defects in materials and workmanship from the date of delivery |
| Maintenance | Available on request | Available on request |
| Customisations | Material and design customisations available. | Full customisation available |
How Brisbane-Based Businesses Benefit from Operable Walls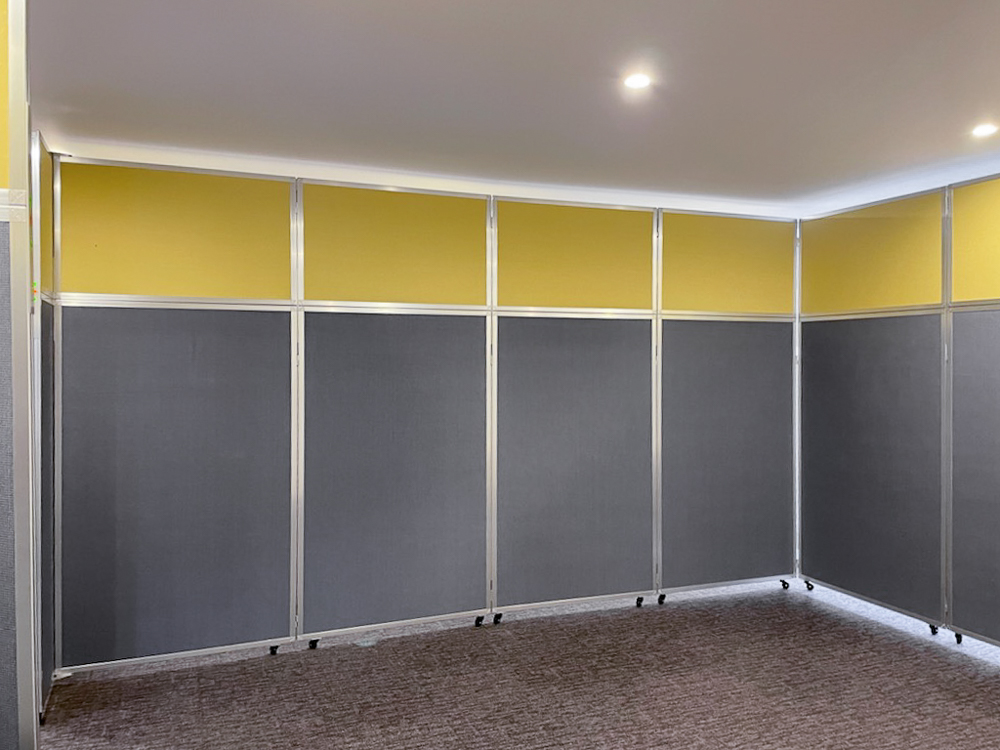 Transform Your Space in Moments
Whether you run a law firm in Ipswich, or are heading up a busy office in Brisbane City, our operable wall systems can be installed in less than an hour to maximise your space and improve acoustics.

Lightweight and set on smooth-rolling wheels, almost anyone can slide the operable wall panels into position without the need for heavy lifting. If you select our folding operable wall system, you can configure your panels to virtually any shape to suit your space and requirements.
Improve Acoustics
No matter the industry, a loud and echoing room can be a difficult environment to work in. Extra tall and covered in pinnable, sound-dampening fabric, our operable partition walls offer outstanding acoustic performance as they absorb sound, reducing echoes and overall noise within the space.

Our fabric operable wall panels make a particularly good option for Queensland businesses with large spaces that are prone to reverberation.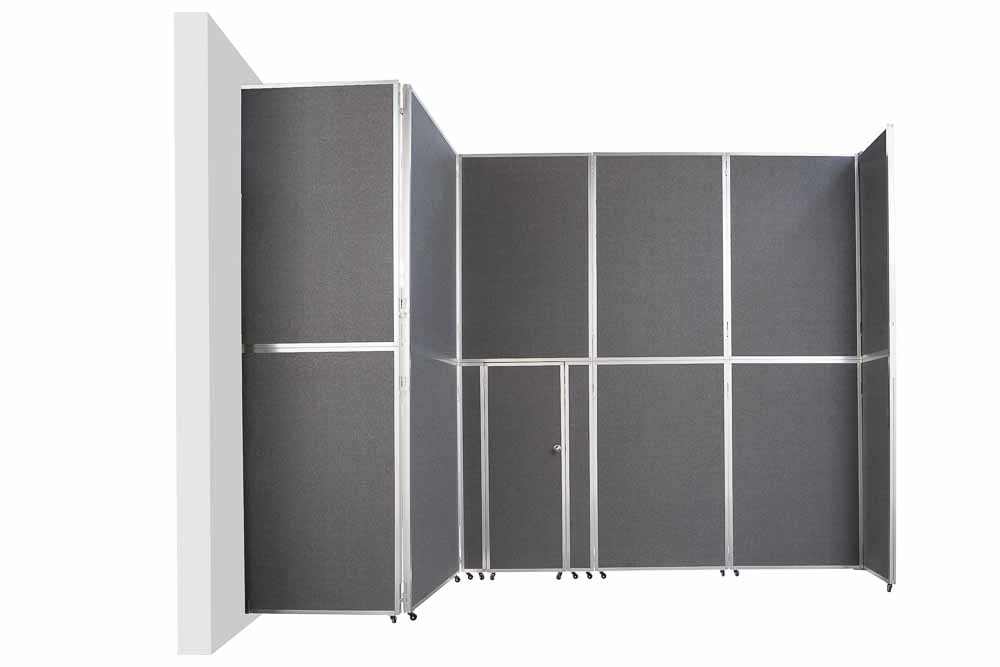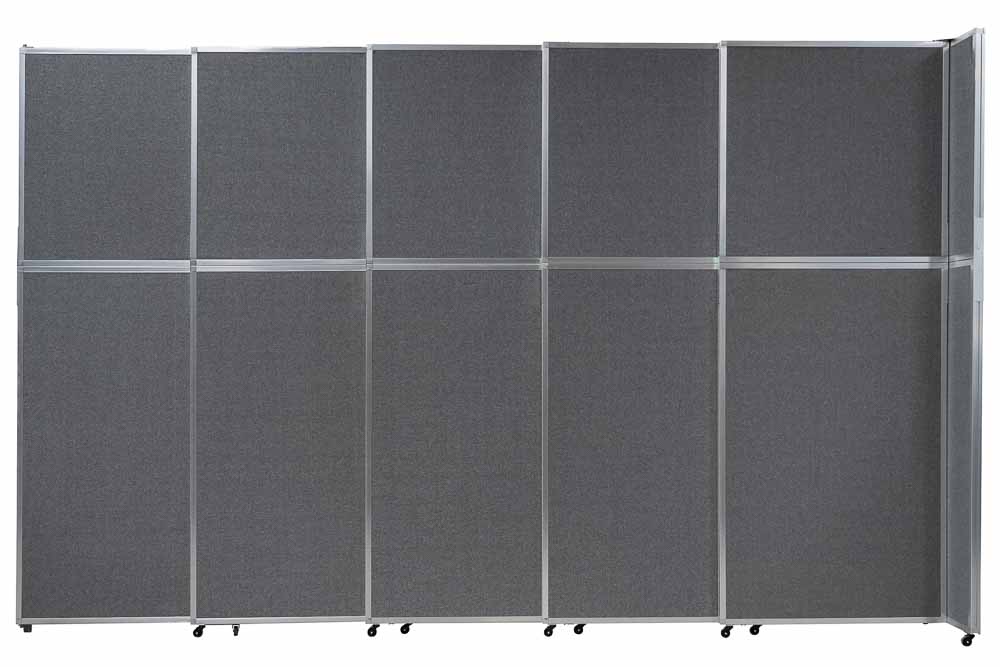 No Tracks. No Costly Installations. No Worries!
Both fixed walls and roof-mounted partitions come at an extremely high price point and can take weeks, if not months to install.

Our wall-mounted operable walls, on the other hand, are set on smooth-rolling castors and simply need to be attached to the wall at one end, with no need for roof or floor tracks, no structural beams, no permits, and no builders. This makes them a quick, easy, and cost-effective solution for Queensland-based businesses on a budget. In fact, you can install your operable walls yourself in as little as an hour.

Operable partition walls are a fantastic option for rented spaces in Brisbane as they require no structural alterations and can easily be disconnected from the wall when it's time to move.
HVAC-Safe Partitions
Featuring a 5cm gap at the top and bottom, operable partition walls offer outstanding coverage without affecting HVAC flow through your space. This means you can enjoy the benefits of an operable wall system that allows air, heating, and cooling to flow freely, without requiring council or building permits prior to installation.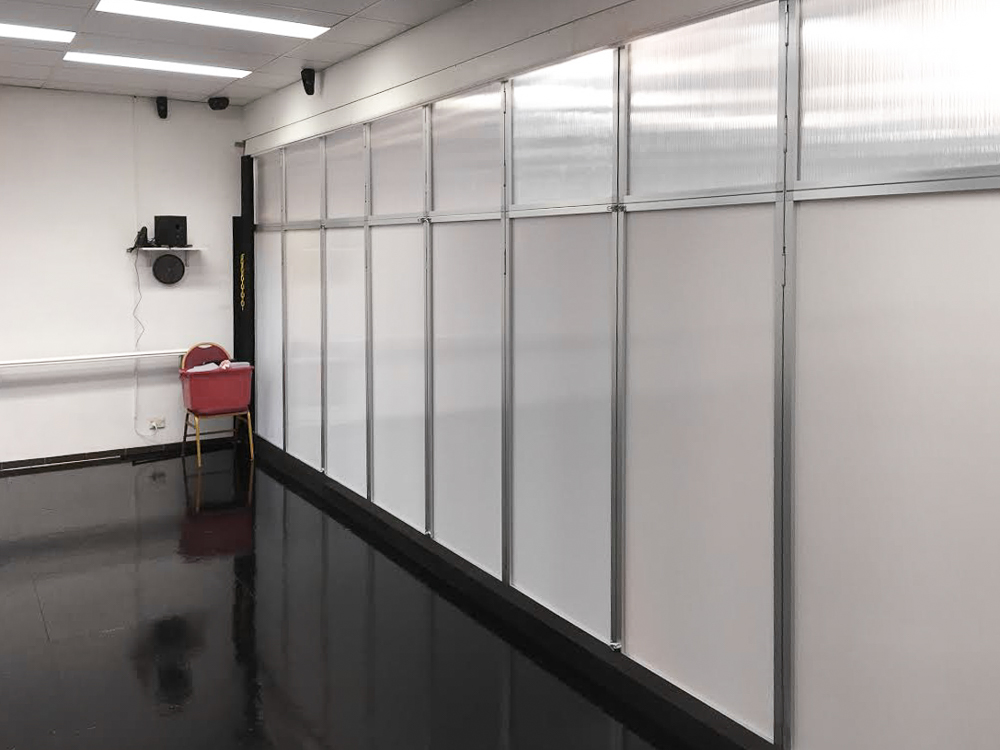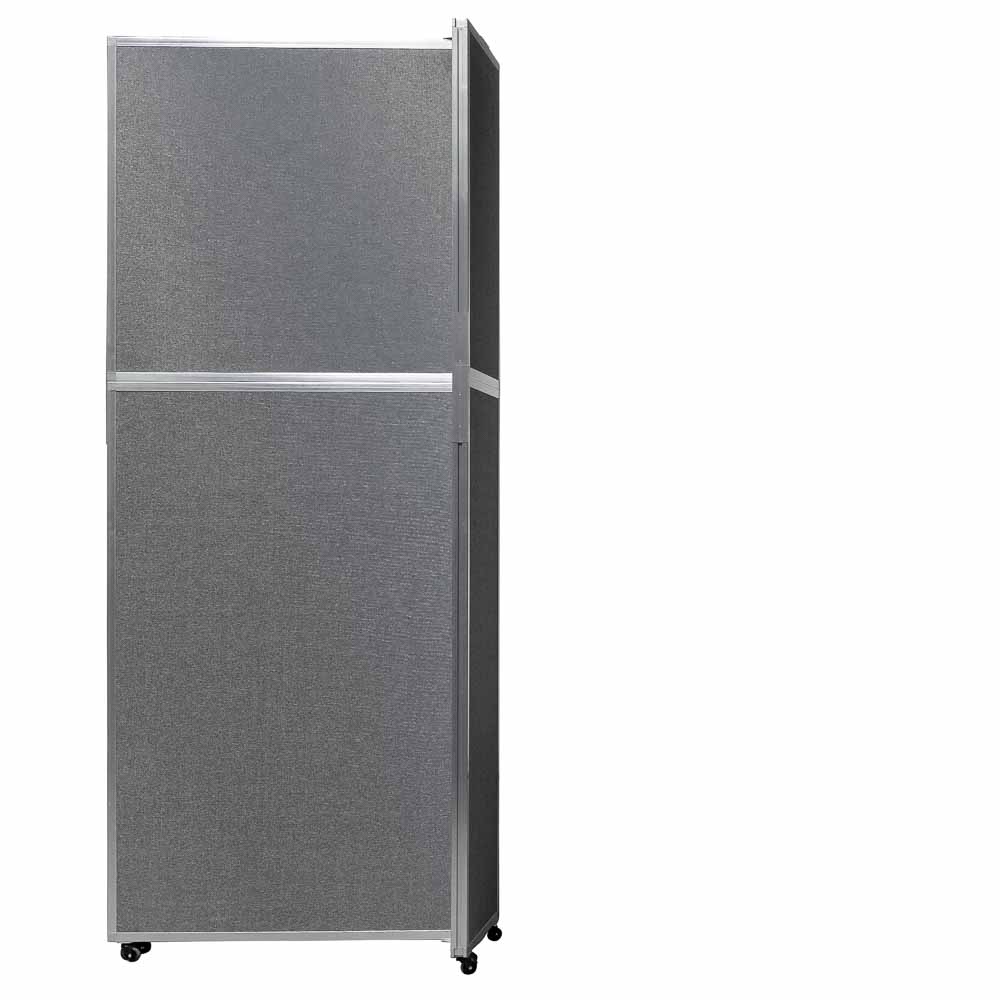 Loved by Staff and Facility Managers Throughout Queensland
Our customers come from every industry and locality in Queensland, and many of them use our operable wall systems on a daily basis. From Brisbane's government sector through to education and hospitality, operable wall panels are being used to set up dedicated work spaces, private offices, temporary meeting rooms, and even exhibition areas in preparation for public events.

Compared to the rigid, slow, and cumbersome design of rail-mounted partitions, operable walls are lightweight, highly portable, and easy to store when not in use, making them one of the most cost-effective, user-friendly, and versatile solutions on the Brisbane market today.
Unbeatable Versatility
Throughout Queensland and even in Brisbane's bustling CBD, our sliding and folding operable wall systems are serving a variety of purposes.
Improve acoustics and control sound and echoing in large spaces
Divide up classrooms for schools and universities
Set up temporary meeting and conference rooms in Brisbane offices
Create private dining areas and function rooms in restaurants and pubs
Customise large gyms and halls for public events and conventions
Organise space in retail and industrial warehouses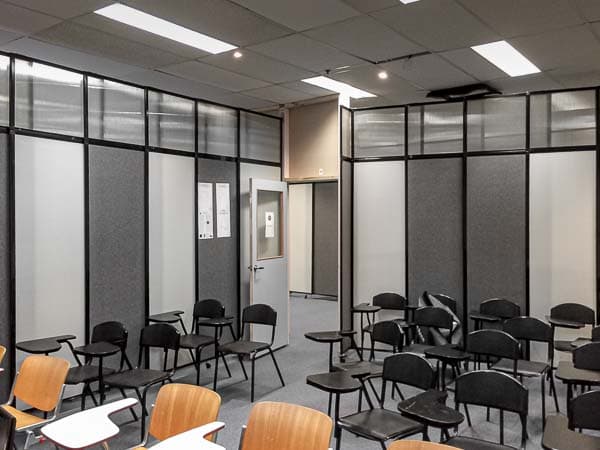 Panels
Panel Edges
Clear anodised aluminium frames.
Surface Finishes
Pinnable fabric with finish options in black, charcoal, cloud grey, navy blue, yellow, red, beige or any combination.
Panel Width
1.2m panels
Panel Thickness
50mm acoustic panel
Installation Requirements
Surface
Operable walls can be rolled out across a range of different surfaces, including hardwood floors, tiles, and carpet. Please note that the partitions must be used on a single material at a time, as transitioning from carpet to hard surfaces can impact stability and cause damage to the sliding or folding mechanism over time.

Please ensure that the rolling surface is flat, even, and only made from one material.
Wall Mounting
Due to their height, operable wall panels must be mounted to the wall at one end to prevent lateral movement. No weight-bearing is required, so there's no need to make permanent or structural alterations to your building.
Acoustic Performance
Panel Sound Rating
Our operable wall panels have an NRC value of approximately 0.5. This value indicates how much sound the acoustic panels will absorb when sound waves hit it, though it does not indicate the perceived noise reduction, as this will vary on a case-by-case basis.
Acoustic Seals
These partitions possess no acoustic seals.
Closure Systems
Option of sliding operable walls (telescoping) or folding operable walls (accordion).
Budget & Value Estimation
Prices start at $680 (inc. GST) per metre + shipping.
Warranty
3 year product warranty on material and workmanship defects from the date of delivery
Customisations
With 7 colour finishes available, you can customise your operable walls with any combination of these colours.

If you wish to further customise your operable wall panels with polycarbonate windows, a door, or if you're looking for longer or taller partitions, please get in touch with our friendly customer service team.
Operable Walls for Brisbane Manufactured in Australia
Popular throughout industries and localities in Queensland, our range of Office Partitions Brisbane are built to order in our Australian-based factory and dispatched on the next business day.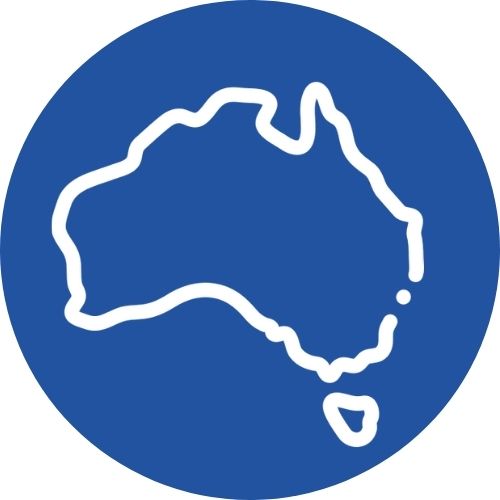 Made in Australia
Manufactured and shipped
directly from our Sydney factory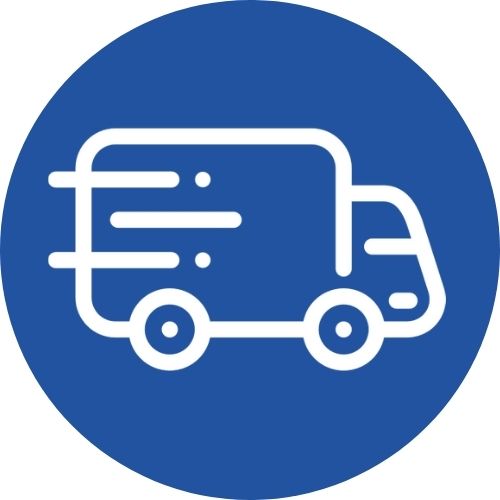 Next Day Dispatch
Nobody beats us on time to dispatch,
quality construction or price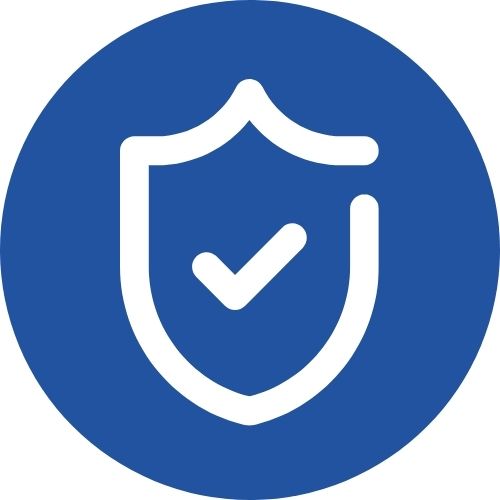 3 Year Warranty
Up to 3 year warranty on materials
and workmanship defects
As trusted providers of partitioning solutions in Brisbane, we are dedicated to offering you the cost-effective, convenient, and highly flexible operable walls you need to transform your Queensland-based space.
Brisbane Shipping and Services
From Brisbane's CBD to regional Queensland, including the Redlands, Gold Coast, Ipswich, Logan City, and the Moreton Bay Region, we aim to deliver your operable walls as quickly and conveniently as possible.

When you purchase your operable wall panels from Portable Partitions Australia, you can expect next-day dispatch to all Queensland regions, and 3-4 day delivery for Brisbane metro areas. For ease of handling and to save on shipping costs and delivery times, your operable wall system will be delivered in a semi-assembled state, and can be put together in as little as an hour.
Need Help Selecting Your Operable Walls?
Our customer service team is just a phone call or email away, and we're always happy to help. Simply give us a call or fill out the form below and we'll be there to offer our recommendations or answer any questions you might have.
Why Purchase From Portable Partitions Australia?
A lightweight, easy-to-use, and cost-effective partitioning solution that doesn't compromise on quality, our partitions are some of the most flexible and convenient products on the market.

With no need for costly or time-consuming installation processes, our products can be used in virtually any space, and then stored discreetly against the wall when no longer needed.

Our highly flexible operable walls give you the freedom to customise your Queensland-based space with ease without ever having to commit to a single layout or fork out for expensive and permanent alterations. This high level of versatility makes them an excellent solution for temporary or rented spaces.
What We Offer Our Queensland Operable Wall Customers
As an Australian-based business ourselves, we understand what Aussie businesses are looking for in a partitioning solution. All our Brisbane customers can enjoy fast delivery, expert knowledge from local partitioning professionals, a generous warranty on all our products, and a reliable and responsive service, no matter what you need. Your partitions will be built to order in our Aussie factory with next-day dispatch to anywhere in Queensland.

You can also enjoy the confidence of knowing that any questions or issues that may arise will be dealt with promptly by our friendly customer service team.
Complete Acoustic Solutions for Brisbane & QLD
While operable walls offer huge acoustic benefits for the new space they create, they can't fully address the acoustic challenges created within that specific room. When acoustic performance is the top priority, we recommend all our Brisbane and QLD customers to complement their install with Acoustic Panels Brisbane to help absorb sound, reduce echo and reverberation within their new space.