We are excited to announce the introduction of our new custom design service, limited only by your imagination!
Our premium folding portable room divider range is currently available in two finishes – acoustic fabric and acoustic polycarbonate. Both of these product ranges are now able to be customised. This includes a mix n matching panel finishes and colors as well as printing logos, artwork or illustrations to create a unique finished look.
If you need a custom height or custom fabric as well, just ask us!
Take a look at some of our recent custom jobs below or click to view premium folding portable room divider range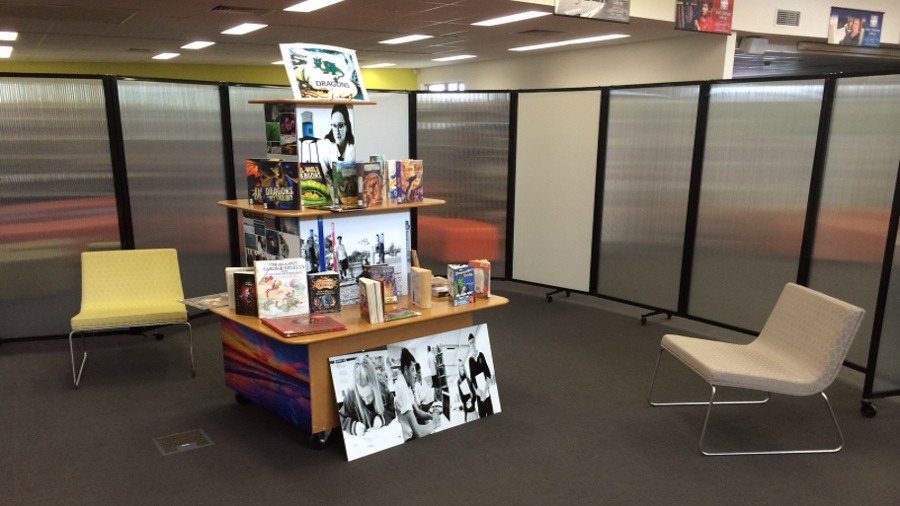 360 Degree Folding Portable Room Divider, Mixed Polycarbonate Colour Panels, Library break-out area, Mark Oliphant College (SA)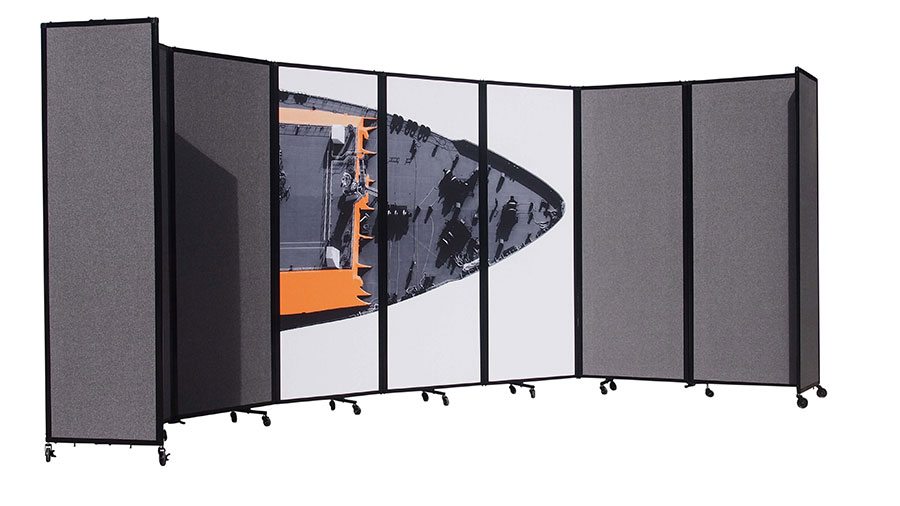 360 Degree Folding Portable Room Divider, Charcoal Fabric with customer artwork applied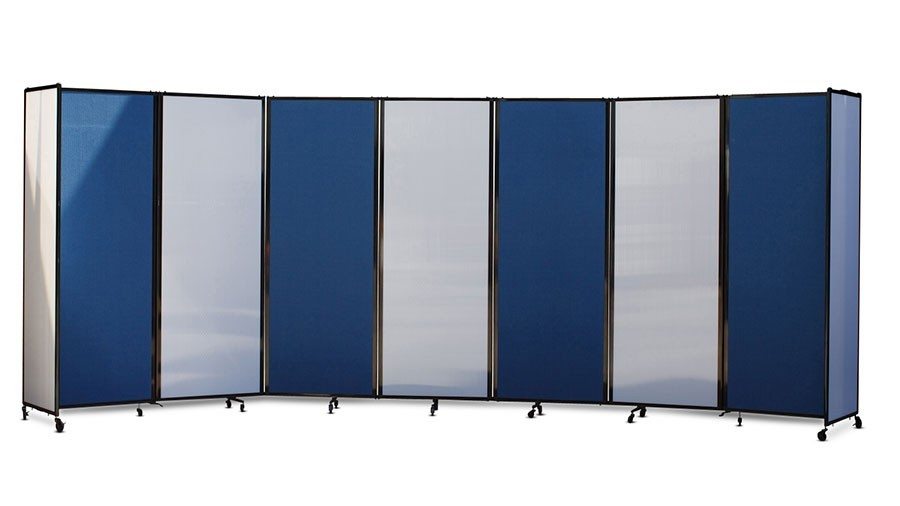 360 Degree Folding Portable Room Divider, Mixed White Polycarbonate Panels & Blue Fabric