As COVID-19 cases are continuing to rise across the globes, it appears that the end is farther from sight than anticipated. This means that businesses needs to remain vigilant and put the proper precautions in place to help protect both their staff and their customers from the threat posed by the coronavirus.
For a business like Insurance Brokers Pty Ltd QLD that means implementing social distancing policies, monitoring the health and wellness or their staff, and strategic placement of a room divider.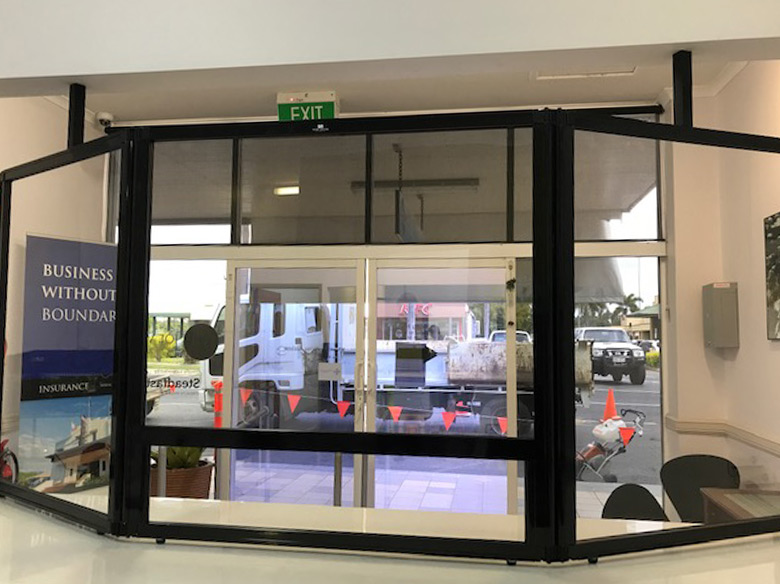 Insurance brokerages often require face-to-face interaction with their clients to discuss policy particulars, handle the client concerns, and sign and file paperwork so their clients can obtain the policies they need. With that comes the risk of exposure to the novel coronavirus that can go easily undetected in the early stages as the first symptoms resemble the common cold.
To help lower the risk of transmission and provide added protection to both staff and clients alike, Insurance Brokers Pty Ltd QLD has installed a countertop protection screen, supplied by Portable Partitions Australia for use on their reception counter. The new safety equipment allows them to interact with clients when they come in while following the social distancing protocols necessary for the successful reopening of businesses around the country.
The perspex screen has provided their staff with reassurance and helped to implement trust with its clients as they know that the company is deeply concerned with their safety.
So why did Insurance Brokers Pty Ltd entrust their safety to Portable Partitions Australia (PPA)? Because PPA has become the forerunner in providing quality safety equipment so that businesses can safely and confidently reopen their doors to the public during the age of COVID-19.
From temperature check screens to room dividers, to countertop protection screens PPA has the solutions designed to prevent the transmission of airborne respiratory droplets, deemed responsible for the most significant spread of the coronavirus.
Joe Vella of Insurance Brokers Pty Ltd QLD discussed the ease of the ordering process with PPA as well as their customer service in his statement, "The purchase process was very simple and the delivery was extremely quick. I had a few questions on delivery before I purchased and my questions were very quickly answered by the online customer sales tool. Overall definitely no complaint and a very efficient & fantastic experience."
He went on to discuss his positive thoughts on the product and why the countertop protection screen from PPA was the ideal solution for the company's needs.
"Of all of the partition options available in the market at present, we chose to purchase this one because of the versatility of the product, the professional finish, the ability to move and fix in different areas as needed with the change of a few clamps and the price and freight costs were competitive," he stated.