Raine & Horne Werribee, in Melbourne's suburbs, was looking for a way of giving their real estate property managers some privacy and sound isolation during phone calls with clients.
They had an an open space that had some existing offices, they needed to augment that space to utilise the open plan area but create more office space with meeting area for a growing company.
Using the Acoustic Panel modular office cubicle system, they were able to create number of private nooks allowing their estate managers to concentrate on what matters most, their clients.
This real estate agent went with a mix of upper panels a semi-translucent white and clear polycarbonate. The translucent material enables privacy and a lighter feel, even in the communal workspace/ meeting areas which reside in the centre of the rooms.
But the best thing about the Acoustic panel is that it can change and grow with your business with no tools required. With a quad-directional posts allowing you to create and recreate your business- space in minutes. This was a big bonus for Raine & Horne who expect to continue their strong growth in the next few years.
The Acoustic Panel is a smart choice for any growing small business that needs to give their staff opportunities to both focus and collaborate. Every job and every person require a different level or privacy and mobility. Smart people managers realise that to get the best productivity from the team, it makes sense to customise your space as your team changes and evolves.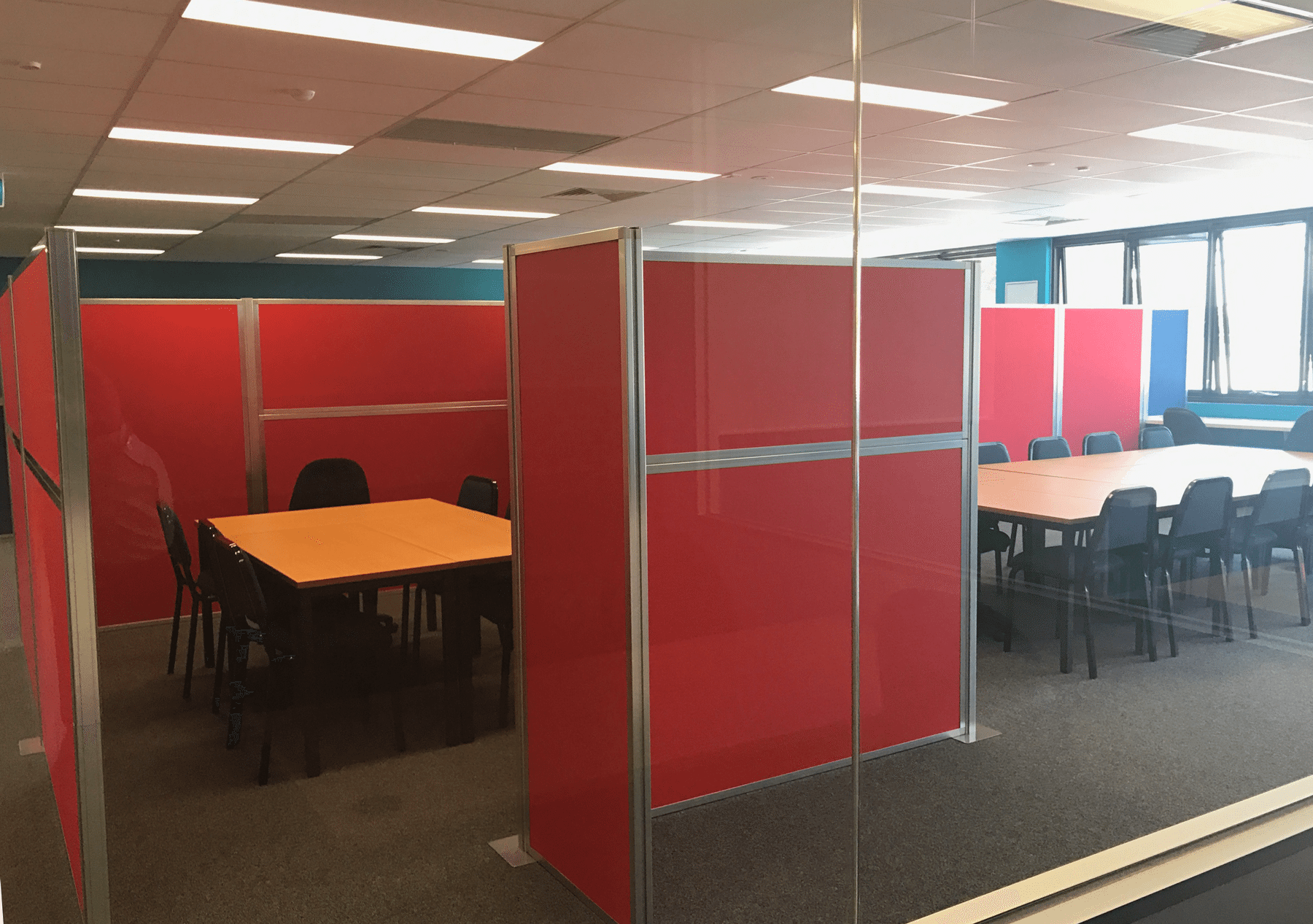 Creating flexible areas of quiet and collaboration is the secret to supercharging the productivity of your business.
With the Acoustic Panel office partition system, you can create productive spaces that grow with your team.