Known as the 'Coffee Capital of Australia' Melbourne has long prided itself on its bustling food and cafe culture — A culture that's been hit hard by COVID-19 and subsequent lockdown restrictions.
But with a promise of $290 million to help struggling businesses survive, and with a particular focus on the hospitality industry, the Victorian Government has made clear its intentions to reclaim the soul of Melbourne.
Who Will Receive the New Support Package?
The landmark support package puts a particular focus on reigniting the hospitality industry by inspiring a culture of COVID-safe outdoor dining that Melbournians will continue to enjoy for 'summers to come'.
Victorian Premier, Daniel Andrews has revealed how the funding will be divided across Victoria:
$3,000 grants for sole traders to help cover overheads during lockdown. This includes hairdressers, private galleries, entertainers and gyms.
$5,000 grants for hospitality businesses outside of the CBD, who have a payroll of under $3 million. These grants aim to cover the cost of outdoor dining equipment such as commercial umbrellas, furniture and perspex safety screens.
$100 million for the City of Melbourne spread across three key areas:
$30 million for COVID-safe events and cultural activities aimed at attracting visitors to the CBD once it's safe to do so.
$40 million for streetscape improvements that will facilitate outdoor dining and entertainment. This includes altering the layout of streets to make more room for shared and outdoor areas.
$30 million worth of grants for businesses to buy equipment and convert spaces in line with the growing outdoor culture.
An Outdoor Revolution
Industry Support and Recovery Minister, Martin Pakula says that the government's new focus on developing Melbourne's outdoor dining culture will 'utterly transform the city, and not just for this summer'.
With the booming outdoor dining cultures of London and New York as a blueprint, Premier Daniel Andrews says that the new emphasis on outdoor dining could 'change the way the city operates', and may become a 'lasting feature' in Victoria's hospitality industry.
Plans to expand roads, get rid of curbside parking and transform nearby parks and gardens suggests that the new direction is not intended as a short-term measure.
What the New Funding Means for the Hospitality Industry
According to the current roadmap for safely reopening, the earliest possible time that hospitality venues in Melbourne will be able to reopen will be in late October — presuming the 14-day average remains at five cases or lower.
This funding, and the planned modifications to the city mean that even when the hospitality industry does reopen, it will be forever changed. The grant money aims to help businesses align themselves with the new outdoor dining culture, while also helping them to open in a COVID-safe manner.
As Daniel Andrews said, 'being opened up for a very short period of time is not the strategy', which is why businesses will need to focus on offering a great dining experience in a safe environment for their customers.
What Can Businesses Buy with Their Grant Money?
The Government's support package prioritises COVID-safety and a culture of outdoor dining and entertainment. The grant money can be used in pursuit of these two goals:
Outdoor entertainment and dining: Businesses can use the money to align themselves with a growing outdoor culture. Commercial umbrellas, outdoor furniture, lighting and outdoor heating can help businesses open safely, comfortably and functionally.
Safety Equipment: The Victorian Government is currently in discussions about whether perspex screens between tables should become a legal requirement for the hospitality industry.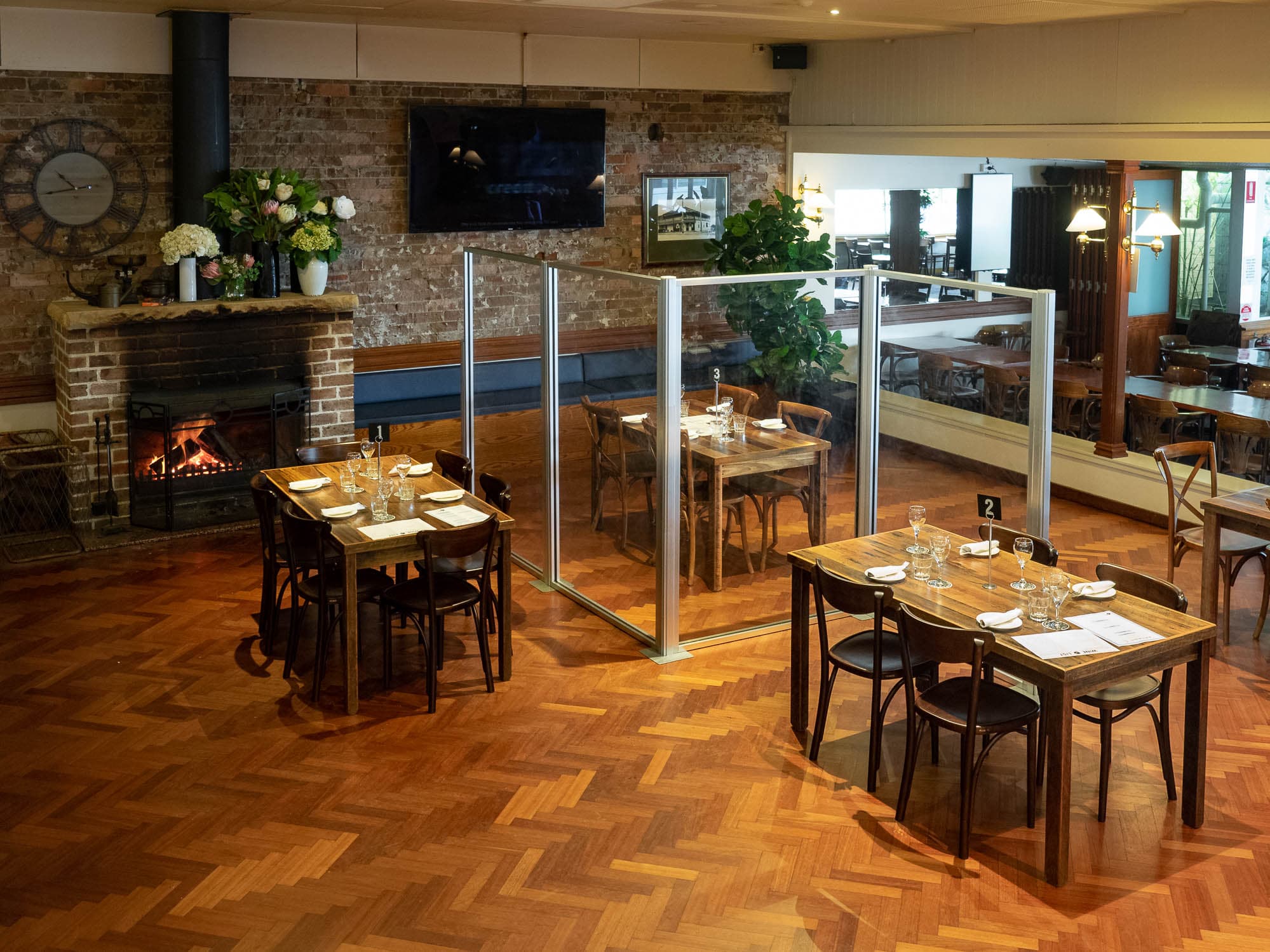 An investment in plastic partitions is an investment in a COVID-safe future.
Modular safety screens are easily cleaned and can be adapted to the shape of any room to keep customers and staff safe. The modular design means they can be quickly moved, changed or packed away for use at a later date, making them a functional safety solution for the hospitality industry.
Growing Opportunities in a Changing Industry
The most recent Government funding has offered much-needed support to businesses struggling under extended lockdown restrictions, while helping their owners adapt their venues to Victoria's changing food and entertainment culture.
Businesses that can offer the best and safest dining and entertainment experiences will find themselves thriving in this new 'outdoor revolution'.