Employers Continue to Explore Unique Workspace Concepts Like Hot

Desking

to Meet the Needs an Ever-Changing Workplace
Some in the business world may call hot desking a "craze" while others consider it a "trend," but in September 2015, Bloomberg Business extolled the virtues of this office design concept based on using a combination of wide open office space and creatively placed office partitions. Bloomberg Business was referring to "The Edge," which is a futuristic office building in Amsterdam. Dubbed "the smartest building in the world" and "the greenest building in the world," it seems the Dutch are on to something in their efforts to create and foster unique office concepts using functional designs, office pods, furnishings, and breakout areas.
Perhaps the Time is Now for Modern Office Designs to Evolve and Reflect Changing Needs and Opportunities
Most workers, if asked to imagine the modern office, might instantly defer to the default schematics, which consist of offices, cubicles and conference rooms. They might even picture the drop ceilings and fluorescent lighting. Through the use of moveable whiteboards, room divider sections and the amazing array of mobile technology, the only thing preventing many companies from adopting this exciting design concept is a resistance to change.
Australia's Business Insider cites several big companies that have excavated the cubicles and planted some hot desking partitions to explore this brave new world in workspace design. A few of the bold companies the business website notes that have adopted hot desking include Microsoft, Commonwealth Bank, Jones Lang LaSalle, Ernst & Young, and NAB, so there are definitely companies across the globe that find the concept worth trying.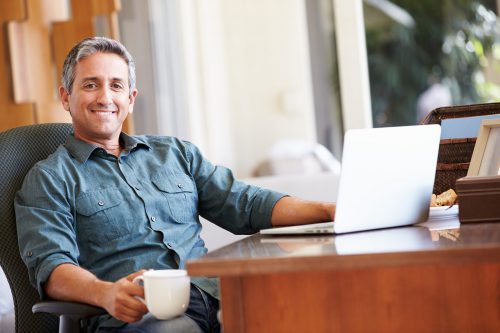 The Ups and Downs for Colleagues in Offices That Have Adopted Hot

Desking
Not everyone in these top-tier organizations has become a fan of this bold experiment, which affords employees the mobility and freedom to nomadically mix and mingle throughout the course of a work day, from one office partition to the next and beyond. One anonymous employee stated, "It's actually pretty annoying: It's like you're in High School, at the end of the day you pack up your books and papers and go home." Essentially, this quote represents the contingent who simply want their own work space, set by a room divider, where they can retreat to concentrate on focus-intensive tasks.
For most adults' working lives, they have become accustom to the traditional office layout, which while somewhat restrictive in nature, is also comforting for some employees and offers a safe harbor away from the milling and open-air conversation. These employees may simply need more time to adjust to this modern, and perhaps more Millennial-friendly approach to modern workspaces.
Others love the communal and collaborative atmosphere that emerges from only having a room divider to separate them from their colleagues. The ability to duck one's head around the corner, from a comfortable sofa bench, to ask a co-worker a quick question can create a results-oriented environment like an organization has never experienced. The ability to carry a tablet to a common area away and discuss an upcoming project does more to build camaraderie and goal-oriented productivity than shooting off an email from an enclosed cubicle or other type of enclosed workspace at the other end of a bland office.
Why Do Businesses Choose to Experiment with Hot

Desking

Environments?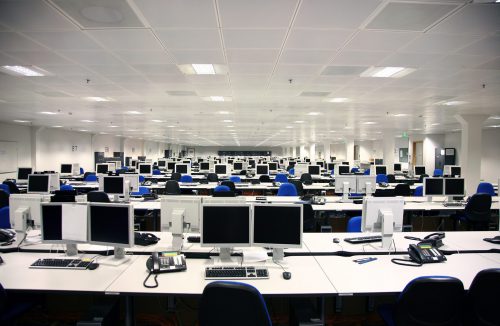 Critics of hot desking think of the concept as a way to stuff more employees into a smaller space, which is not entirely untrue. Considering the fact that this design concept emerged from European countries — consider a company like IKEA — where businesses tend to value function and optimal use of smaller space. Then the idea of using space better takes on a more positive connotation than merely "stuffing more employees into a smaller space."
Many companies are reducing their workforce, so they often do not need the same space they once did. At the same time, employers around the world search for solutions to reduce their carbon footprint in various ways, and hot desking is a reflection of both of those business goals.
Employers Might Consider Using Flexible Workspaces to Introduce Hot

Desking

, or as a Promising Alternative to Hot

Desking
Although employers need to do what is best to run their office efficiently and, ultimately, to make a profit, it is important to keep staff happy. Employers might even consider working a compromise, such as designing flexible workspaces, if enough employees feel uncomfortable as hot deskers. Flexible workspaces offer employers the chance to take an available open area and set up temporary workspaces where they can seat as few or many employees as they choose to. These arrangements can help employees adapt and may work as well as the more migratory hot desking. Ultimately, by compromising, employers let resistant employees to adjust to a new type of office format at their own comfort level before moving on to adopt hot desking.
Ideally, hot desking and flexible workspaces can accommodate everyone's work needs and often results in more efficiency, cleaner work areas, better rapport among management and staff, improved physical health from increased encouragement of activity, and an overall happier workspace. Employers who hear and respond to employees' concerns on hot desking with compassion may love the results.