Having a five-star kitchen is enviable, but most chefs opt for functionality over aesthetics every time.
In commercial kitchens, a good workflow design is paramount. Team members have specific designations and assignments and everyone depends on everyone else following through with their responsibilities. There is harmony and balance where everyone has their own place in the kitchen and is working individually towards a common goal.
At a glance
Who: My Muscle Chef PL
Where: Australia
Business Type: Professional Kitchen
Product Used: VP6 Economy Mobile Privacy Screens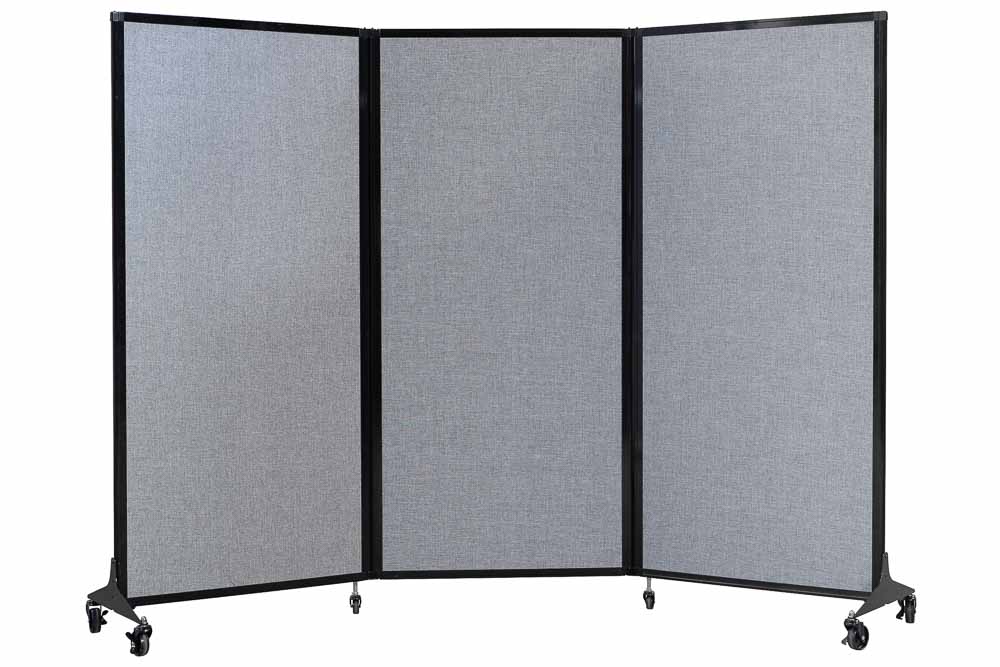 The challenge for many commercial kitchens is that of space. – Namely, how to divide kitchen areas easily on a budget and with flexibility. Screens and dividers for commercial kitchens need to be mobile, lightweight and washable. If screens can be moved by any single staff member without heavy lifting, in order to set up new stations, the kitchen has the tools it needs to adapt to requirements as needed.
In its effort to enhance their kitchen's workflow, My Muscle Chef PL sought Portable Partitions and procured two (2) VP6 Economy Mobile Privacy Screens to partition off their kitchen work area.
The mobile privacy screens are among Portable Partitions' most budget-friendly partitioning systems. They are made of durable and machine washable fabric panels so cleaning never becomes a chore. The mobile privacy screens are lightweight, easy to assemble, fold, move, reposition, and store.
The immediate result was that the mobile privacy screens separated the kitchen working area from the non-working area to thin out foot traffic. The screens were also used to define kitchen zones – preparation, cooking, cleaning, and to cover up kitchen clutter for a clean look. Ultimately, this streamlined the kitchen work-area, increasing overall efficiency and satisfaction among team members and chefs.
"We used it to partition off the work areas. It works great." – Prem Vattoli, Admin of My Muscle Chef