CASE STUDY: THE SOLAR DEPOT RECONFIGURE THEIR OPEN PLAN ENVIRONMENT TO OPTIMISE SPACE
The Challenge
The Solar Depot based in Coffs Harbour, New South Wales is an Australian owned company providing solar solutions in the commercial and industrial sector, home and small business solutions and off-grid standalone systems.

The company occupies an open plan office space with several desks spread throughout. They were looking for a solution that would make the area more aesthetically pleasing while creating a defined space for each desk. Of added benefit would be an acoustic solution to dampen noise.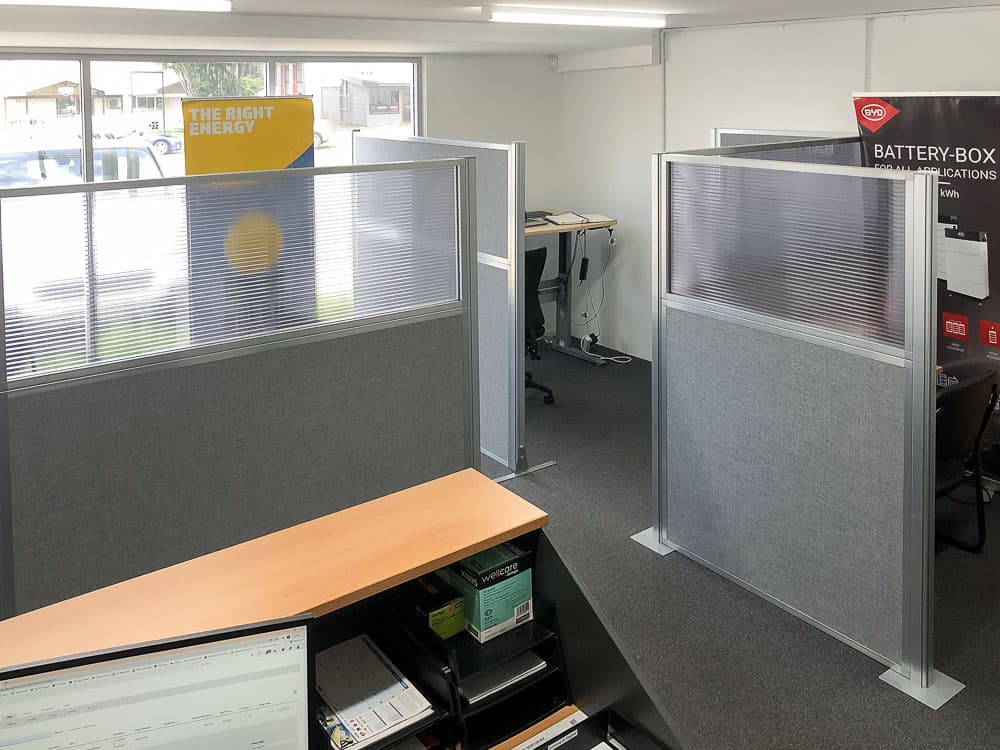 The Solution
We recommended our Modular Office Cubicle System in cloud gray fabric with a clear polycarbonate top section. The fabric panels are made with a 50mm thick honeycomb core which offers significant acoustic benefit, while the clear tops preserve the open plan feel of the
office.

It is a versatile product which can be configured in many ways to allow for rearrangement as staffing requirements change.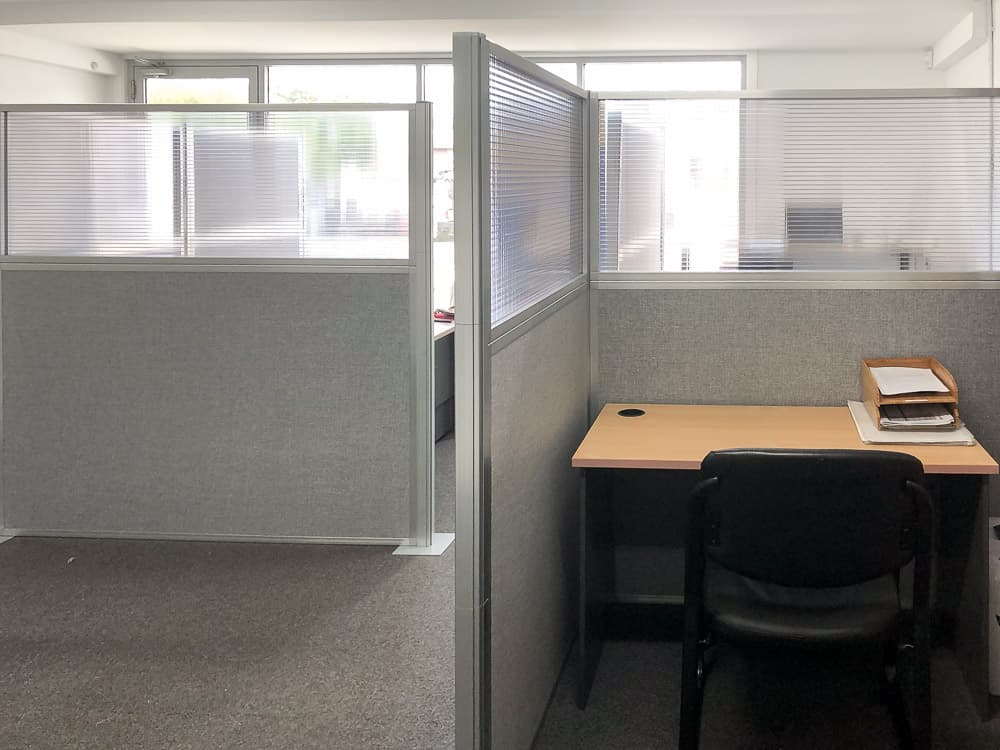 Testimonial
"We ordered partitions for our office at Solar Depot in Coffs Harbour and they look fantastic. Prompt & friendly service from Rebecca, quick shipping and all of the components were correct and easy to assemble. Makes the office look so much more spacious. We'll be ordering more for our upstairs room as well!" – Heather Kitching – Office Administrator, The Solar Depot