The Government has announced daily temperature checks for all students returning to school in Melbourne next week. This announcement comes after Victoria recorded 165 new coronavirus cases in one day. With the deadly coronavirus gripping Melbourne and Mitchell Shire for a second time, 14,000 infrared thermometers have been committed to schools and early learning centres.
The announcement signals yet another upheaval for Melbourne's education system.
Students from prep to year 10 will have their holidays extended by a week as Victoria attempts to bring the COVID-19 situation back under control.
However, year 11 and 12 students, as well as year 10 students undertaking a VCE subject will be returning to school from Monday.
This announcement once again leaves schools grappling with the question of how best to protect staff and students from coronavirus.
With 113 total cases linked to the Al-Taqwa College outbreak, it's clear that staff must tread carefully to protect their own schools from similar outbreaks.
Education Minister James Merlino says that he understands 'that this is a stressful time', but 'every possible precaution' is being taken to ensure the safety of all Victorians.
Mr Merlino says that the daily checks will 'help make sure unwell students stay at home and do not risk spreading coronavirus'. With a fever often presenting in COVID-19 cases, temperature checks can help schools identify potential carriers and send them home to get tested.
However, temperature checks present a risk for those performing them. While infrared thermometers offer the ability to perform 'arm's length' temperature checks, they do require a certain level of face-to-face interaction.
It isn't always easy to maintain order in a school filled with excited students fresh from holidays. Someone gets too close. An itchy nose gets scratched. An uncovered cough goes astray. Accidents happen, which is why gloves and face masks are highly recommended for all those manning temperature stations.
To truly protect staff from the virus, schools should consider using perspex temperature screens to provide a safe barrier between teachers and students.
Full length temperature screens offer testing ports at two different heights.
This provides teachers with a safe way to test students from kindergarten all the way through to year 12.
When combined with face masks and gloves, teachers drastically reduce their chances of coming into contact with infected saliva or contaminated surfaces.
With options for single, double and even quadruple temperature testing ports (each spaced 1.7 metres apart to comply with social distancing requirements), teachers can test quickly and safely, while reducing the chances of close contact and bottlenecks.
While children appear to have some resistance to coronavirus, they are not immune, and they can still carry the virus to teaching staff.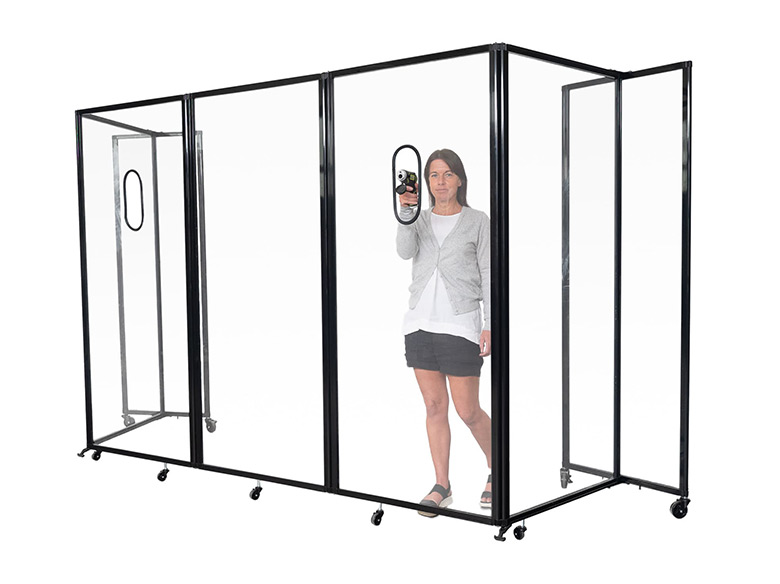 With the proper use of masks, gloves and protective temperature screens, schools can greatly reduce the danger of infection.
Our children are our future, and it's vital that they receive the education they need, but this education does not need to come at the expense of the teachers working on the front lines.
With proper precautions, schools can continue to run safely for staff and students alike.