South Australia has led the charge on Coronavirus recovery with an announcement that it will be easing restrictions early. The decision was reached after South Australia recorded 18 consecutive days with no new positive cases (since this announcement, a single positive case was recorded from a British woman travelling from Melbourne, bringing the state's total to 440).
The second stage of eased restrictions were originally scheduled for June 8 but after continuous 'very, very good results of low or no cases and of course the high level of testing' Premier Steve Marshall has announced that the second stage would be brought forward.
The second stage of eased restrictions will see cinemas, theatres, galleries, museums, beauty salons, gyms, and indoor fitness centres open their doors across South Australia on Monday, June 1. Tough restrictions on pubs, bars, restaurants and cafes will also be eased, giving some much-needed relief to an industry struggling under unsustainable coronavirus restrictions. With announcements that the harsh and unfeasible 20-person restrictions would at last be lifted, many businesses that were forced to keep their doors closed will finally be able to reopen.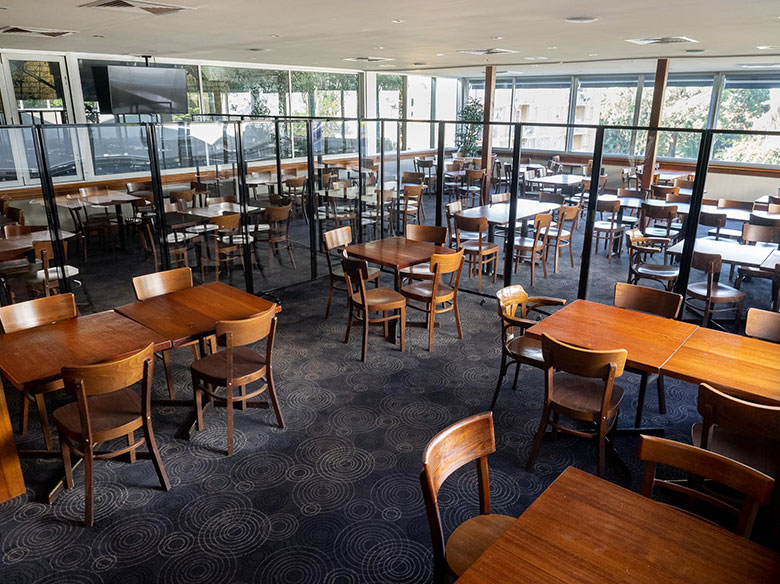 The eased restrictions will mean that venues will be able to serve up to 80 patrons at a time, as long as they can contain them to groups of 20 in 'discrete rooms or areas within the business'.
There was further good news for the industry when SA Police Commissioner Grant Stevens, the Emergency Management State Coordinator, confirmed that those distinct areas 'may be temporary rooms [with] temporary walls'.
This means that with the use of safety equipment such as large portable screens, even the more 'open plan' establishments will be able to reopen, serving 'up to the cap of 80 [patrons].'
This is good news for many larger venues that have been hamstrung by the 20-person per venue restrictions that failed to consider the size or structure of individual establishments.
Many in the hospitality industry are thrilled by the decision. As Charlie Bowman, manager of The Maid Hotel said '20 wouldn't have been viable for us to open, but 50 to 80, we can see [us] turning a profit from that'.
Of course care will still need to be taken. The 1 person per 4 square metre, and the 1.5-metre social distancing rules will still need to be followed carefully, and strict cleaning regimes maintained. Venues will also need to fill out the COVIDSafe paperwork on the SA Government's Covid 19 website to make sure they're conducting business safely. 
Even with the eased restrictions, health and safety remains a priority for the South Australian government. As Premier Steve Marshall has said, the focus is on making sure that the state doesn't 'go backwards'. But if venues can prove that they are able to open their doors safely, they will finally be able to do so.
Hopefully South Australia will be able to cut a safe pathway out of the Covid-19 pandemic that will provide an example for the rest of Australia to follow. This is a huge step forward for businesses in South Australia, and we can only hope that other states will see a similar easing of restrictions soon.