CASE STUDY: SEAFORD DAY SURGERY INCREASES PATIENT PRIVACY WITH PORTABLE ROOM DIVIDERS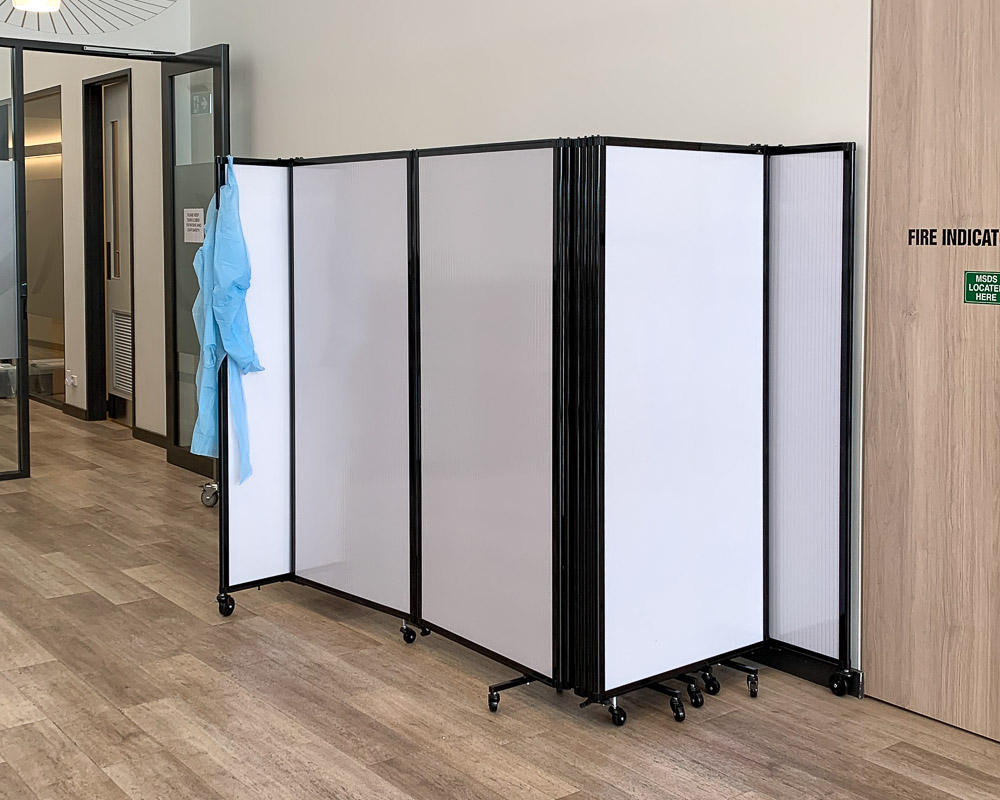 A day surgery located in Seaford Heights SA required a multipurpose mobile room divider that could be utilised in different areas within the practice. The centre consists of two theatres, recovery and consulting areas and administrative spaces.
The Challenge
The client was looking for a flexible room divider that could be configured in several different ways, depending on the area in which it needed to be used. It was imperative the room divider could be disinfected to meet hygiene standards and that it could be stowed away when not in use.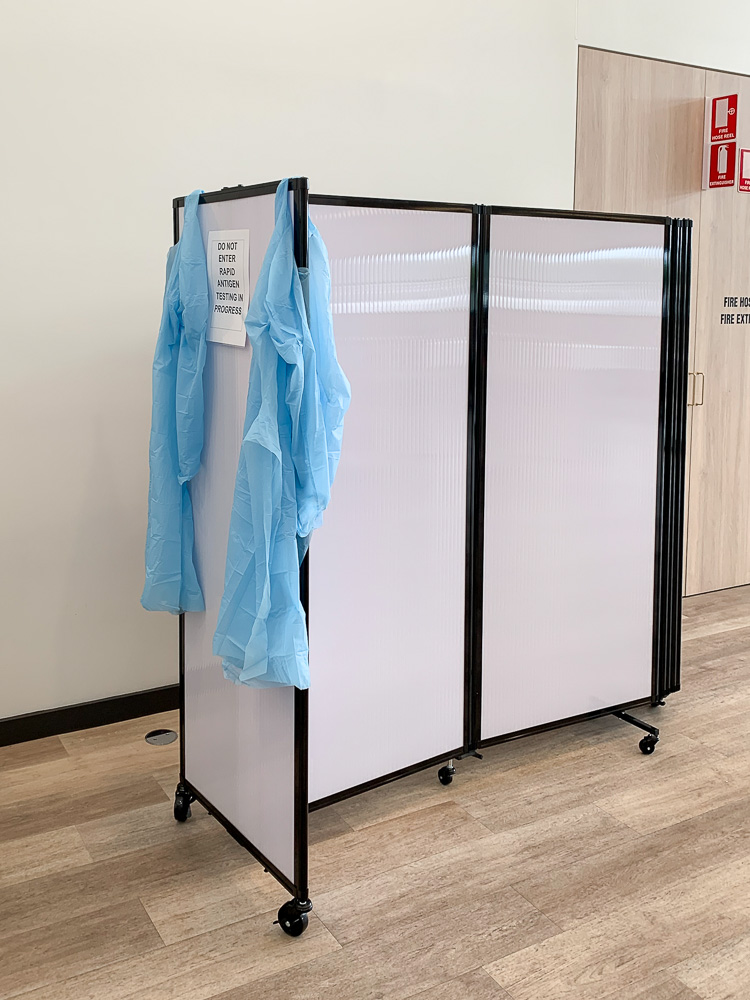 The Solution
A 7 panel 360 Degree Room Divider was recommended in a white polycarbonate finish. Measuring 5.94m in length, this partition offers significant length that can be configured in different ways.

The 360 Divider has fully hinged, articulating panels so it can be set up in a straight line to divide rooms, in a curve or L-shape to create a privacy screen, or as a cubicle to make a separate work or treatment space. Individual panels can also be folded away to make the unit shorter if needed, and the wheels facilitate ease of use and storage. Fully lockable 3-inch wheel castors are included to hold the partition in position once set up.

The polycarbonate panels are water resistant and can be easily wiped clean with medical cleaning products to ensure they meet hygiene standards. They are 100% waterproof and cleanable, making them ideal for specialist hygiene environments.

From a visual perspective, the polycarbonate panels provide privacy for patients and staff while still allowing ambient light to pass through. White was chosen to complement the existing interiors of the day surgery.
Testimonial
"We received the partition, put it together and have started using it in our temporary room. For now, we have it partially folded up – for this purpose we are only using 3 panels. But we can also fully extend it to wrap the partition around a bed to create a screen for a patient or use it to screen off part of a room. I think we'll get a lot of use out of the partition. Please thank your team for attending to our order as promptly as they did". J Halliday – General Manager, Seaford Day Surgery.