2020 has been a difficult year for business owners in Australia, and safely reopening your store will likely be the next step in a long string of challenges that you've faced this year.
Here's what you can do to ensure that your business reopens safely after COVID-19.
Fill Out a COVID Safety Plan Before Reopening Your Store
You'll need to fill out a COVID Safety Plan. The plan will help guide you through the steps you'll need to take to ensure that your store can open safely for your staff and your customers. For many states and territories, filling out a COVID-Safety plan is a legal requirement:
Are You Eligible For Government Support?
With so many businesses hit hard by the pandemic, many state governments have offered financial support in the form of grants to help local businesses get back on their feet. These grants can be used for safety equipment, cleaning products, marketing, staff training and anything else that will help you reopen your store safely. Before reopening, check whether you're eligible for any financial support in your area.
Prepare Your Staff for the Return to Work
Consider organising a health and safety training day for your staff. The better-prepared your staff are to work in a post-COVID-19 workplace, the safer your business will be for everyone when you reopen. You may find that your staff are anxious about returning to work. Before you reopen, it's best to check in on your employees to discuss their fears and uncertainties so that you can take steps to help them with the transition.
Keep Your Business Flexible with Ecommerce
While many brick-and-mortar stores have struggled under lockdown, online stores have been thriving. With reports of a 21% rise in online orders compared to this time last year, maintaining an online presence, even after you've reopened your physical store, will keep your business flexible and better prepared to face future difficulties. While many customers will shift back to shopping in-store once the danger has passed, others may choose to continue shopping online, whether out of fear or convenience. By running your business both online and offline, you can get the best of both worlds. In 2019, ecommerce sales amounted to 3.53 trillion USD, and are projected to grow to 6.54 trillion USD by 2022. Adapting to suit a market that's rapidly shifting online will help future-proof your business.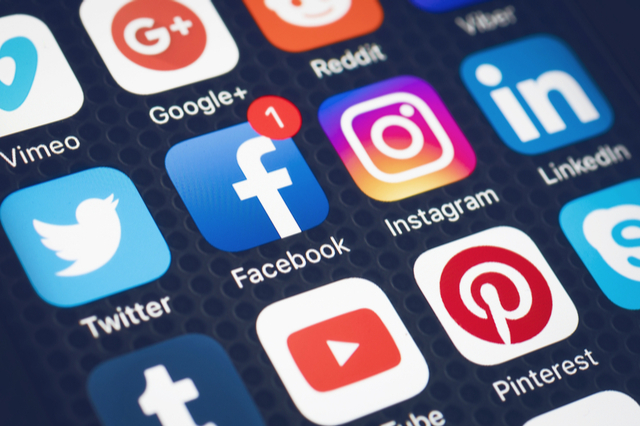 Use Social Media to Keep Your Customers Informed
Social media is a great way of letting your customers know that you're planning to reopen your store, and it's an excellent opportunity to market your business to new customers as well.
Currently there are more people than ever on social media, yet with many businesses tightening their belts on advertising, the cost of social media advertising has plummeted.
The number of daily active users on Facebook has increased by 11% during the pandemic, while Facebook ads cost an average of just 81 U.S. cents per thousand impressions, compared to the 1.88 U.S. dollars recorded in November 2019.
With more people online, and ads costing less, 2020 may represent a golden opportunity to market your business on social media. Here are many ways you can use social media to encourage your customers to return to your store as you reopen:
Offer updates on when you'll be reopening (a countdown can build anticipation).
Organise a (COVID-safe) grand reopening event, perhaps in the form of an offer or deal.
Post images demonstrating what steps you're taking to ensure customer safety. A photo of your staff wearing face masks, or a store set up with perspex safety screens will show your customers that you're taking their health seriously.
Engage with customers on social media to answer questions and allay their fears.
It doesn't all need to be doom and gloom. Try sharing upbeat posts online to show that you're staying positive as you face the challenges of COVID-19.
Social media is a great way to incentivise people to return to your store, but don't forget that it's been a difficult time for your customers as well. Try to be patient, understanding, and sympathetic as your customers emerge from lockdown.
In-store Precautions That Will Help Your Store Reopen Safely
The safest way to reopen your store is to make sure you're offering a safe environment to begin with.
Alcohol-based sanitiser should be available at key-points in your store such as doors, bathrooms and cash registers. You should also make sure regularly-handled surfaces are sanitised thoroughly and often.
This includes door handles, service desks, tables, and chairs. Mobile germ protection screens can be used to reduce contact between customers, or to section off 'high-risk' areas in your store entirely. They can also help your staff maintain social distancing by establishing one-way pathways through your store to avoid bottlenecks.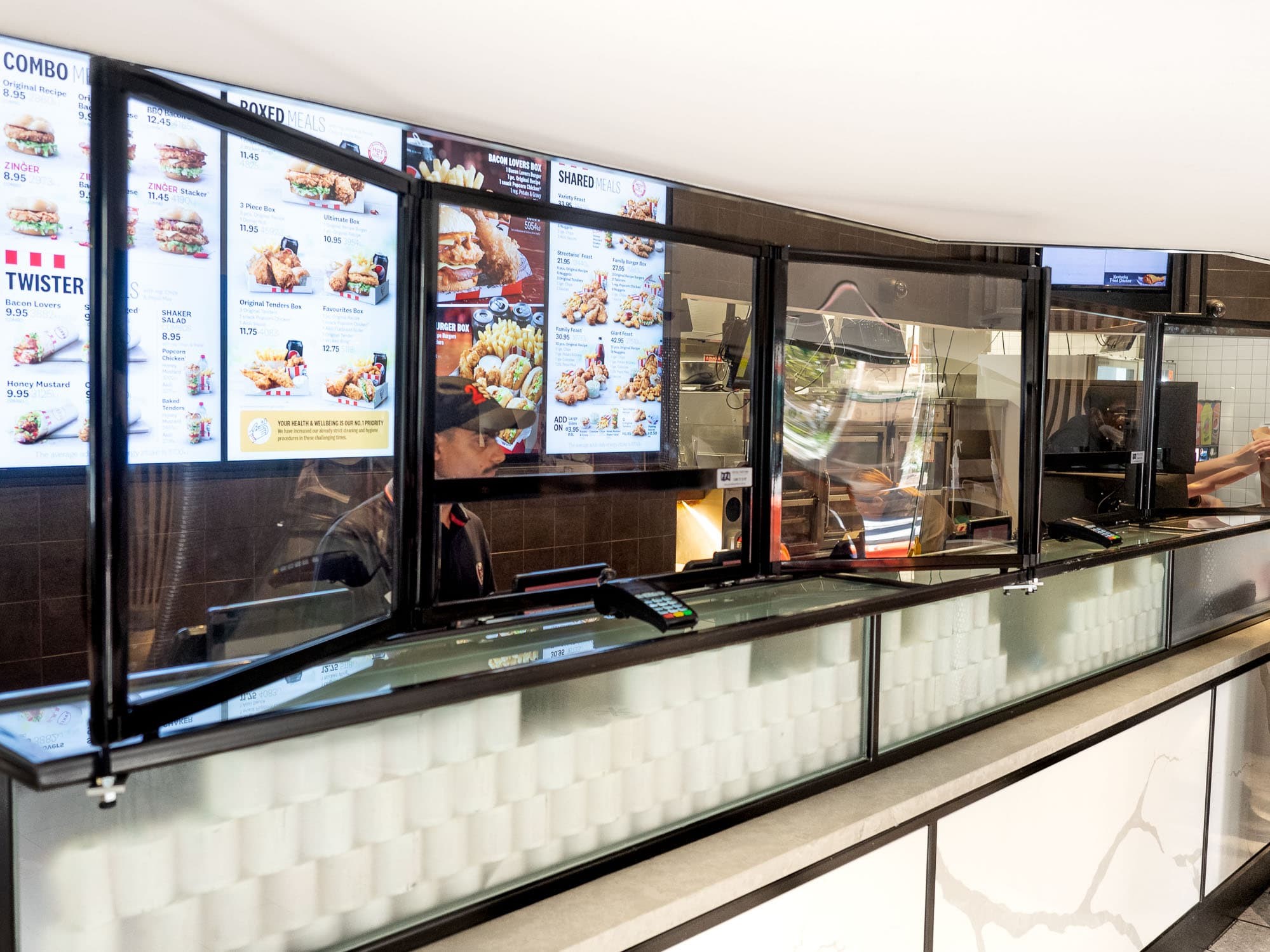 Desk-mountable partitions offer easy-to-clean protection for staff at registers, service desks and information desks, while still allowing face-to-face interaction with customers.
By showing your customers that you take their health seriously and are willing to go the extra mile for their safety, you can build a relationship of trust that develops loyalty for your business.
Prepare Your Store for a Post-COVID World
The impact of COVID-19 will have broad-reaching effects on the way we live and shop. By adapting to the changing environment as you reopen your store, you can ensure that your business is set up to meet the requirements of an uncertain future.