CASE STUDY: THE INDIE SCHOOL CREATE MULTIPLE LEARNING ENVIRONMENTS WITHIN OPEN PLAN SPACE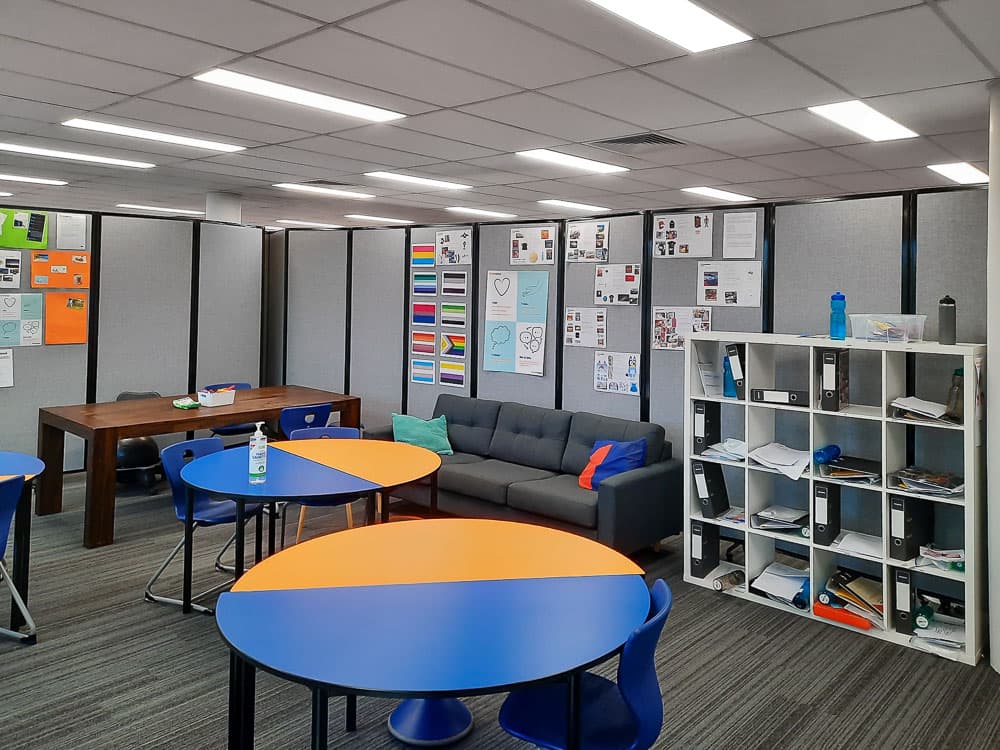 The Challenge
Classroom design can make a significant impact on the ability of students to learn, focus, and collaborate. While some students thrive in a traditional classroom design, others may benefit from a more flexible approach to empower them to learn.
The Indie School is a registered and accredited non-government school with campuses Australia-wide that are specifically designed for the inclusion of young people who have been unable to complete their studies in mainstream schools.

Primarily for students aged 15 – 19 years who are not enrolled in a traditional school, The Indie Schools offer smaller class sizes to allow students greater opportunity to identify their strengths and improve in areas where they may lack confidence. The non-traditional nature of the school is appealing to students who may not have experienced learning success in mainstream schools.

The challenge for The Indie School is that campuses are situated in open plan office environments, making the traditional classroom layout difficult to achieve. Head of School at the Ringwood campus, Rebecca Irvine, explained that "our space is a large office space that has been re-purposed to be a school, which makes it a unique challenge." The design of the learning space is paramount to create an environment that maximises student achievement.

The objective for The Indie School campus in Ringwood Victoria was to find a solution to divide a large, open space into smaller classrooms, with the flexibility to adapt the configuration depending on class size and subject requirements. "We change the configuration regularly. This is often due to changes to class sizes, or changes for different classes", Rebecca Irvine noted. Building permanent walls was not a practical solution as the need to be agile and reconfigure the space regularly was important.
The Solution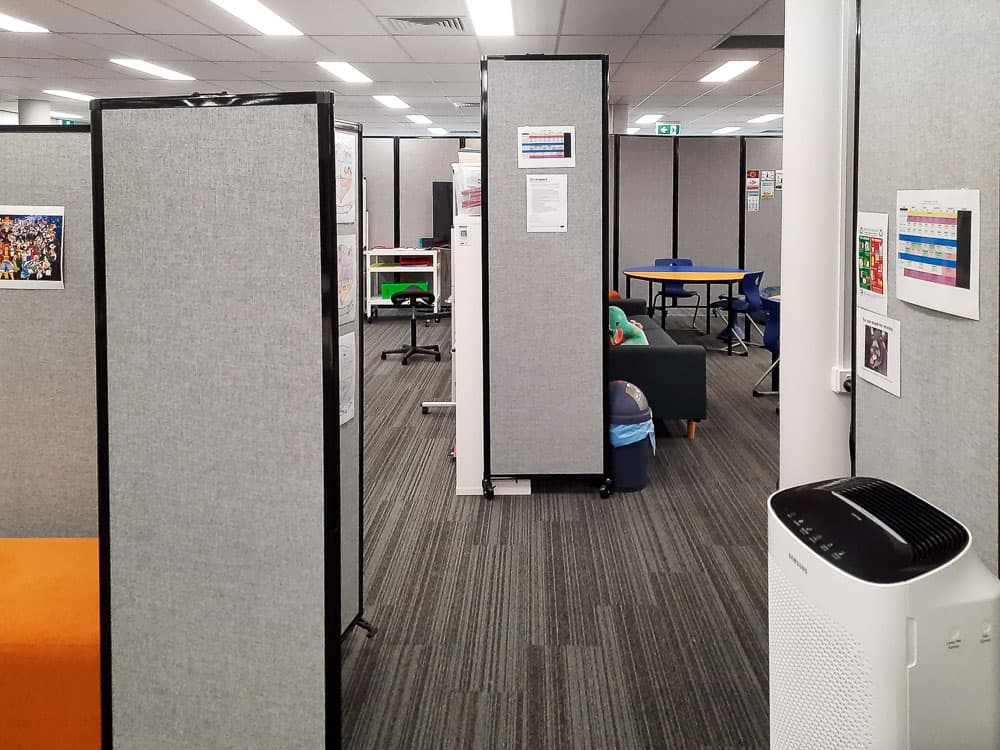 We recommended the 360 Acoustic Room Divider range which are reconfigurable, easy to set up, move and store away.

The ability of this range to change the layout of a room on demand, reduce noise, hide equipment when not in use, and display artwork and teaching materials meant it was a highly appropriate solution for the brief.

It features 360° rotating hinges which allow each panel to rotate a full 360º degrees, providing unparalleled flexibility and infinite arrangement options.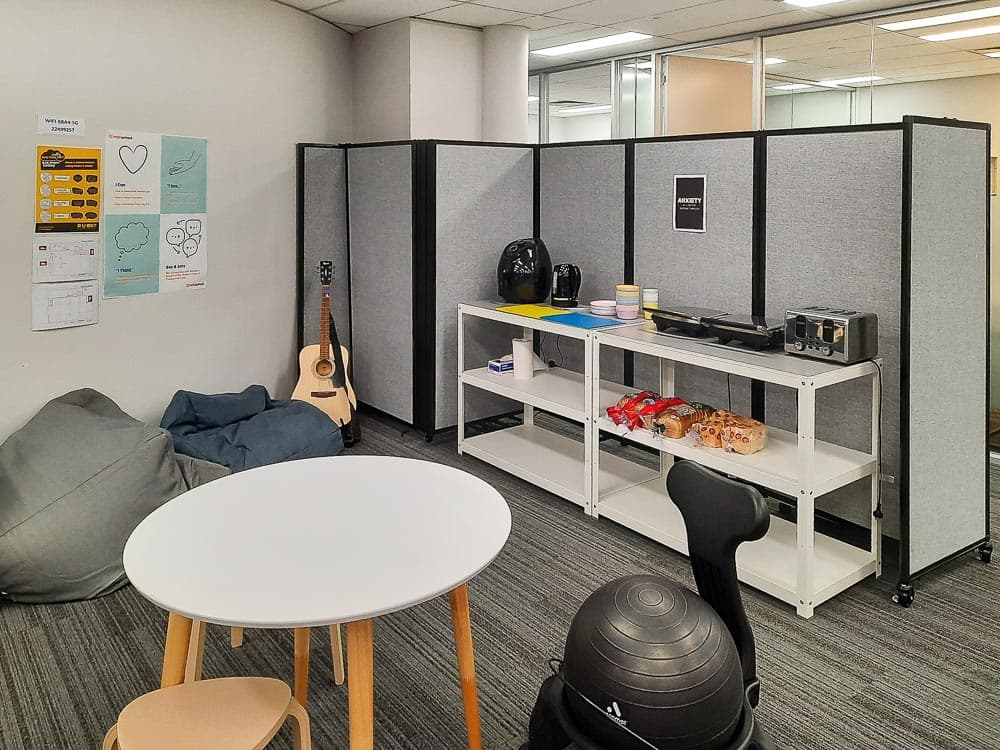 The Ringwood campus selected a cloud gray fabric finish; a neutral colour, to balance the brightly coloured tables and chairs within the space they were framing.

The added bonus of the fabric finish is that the walls can be utilised as data walls to display students' work and other information. "We like that we can pin student work samples to the dividers to brighten up the spaces", Rebecca Irvine explained further.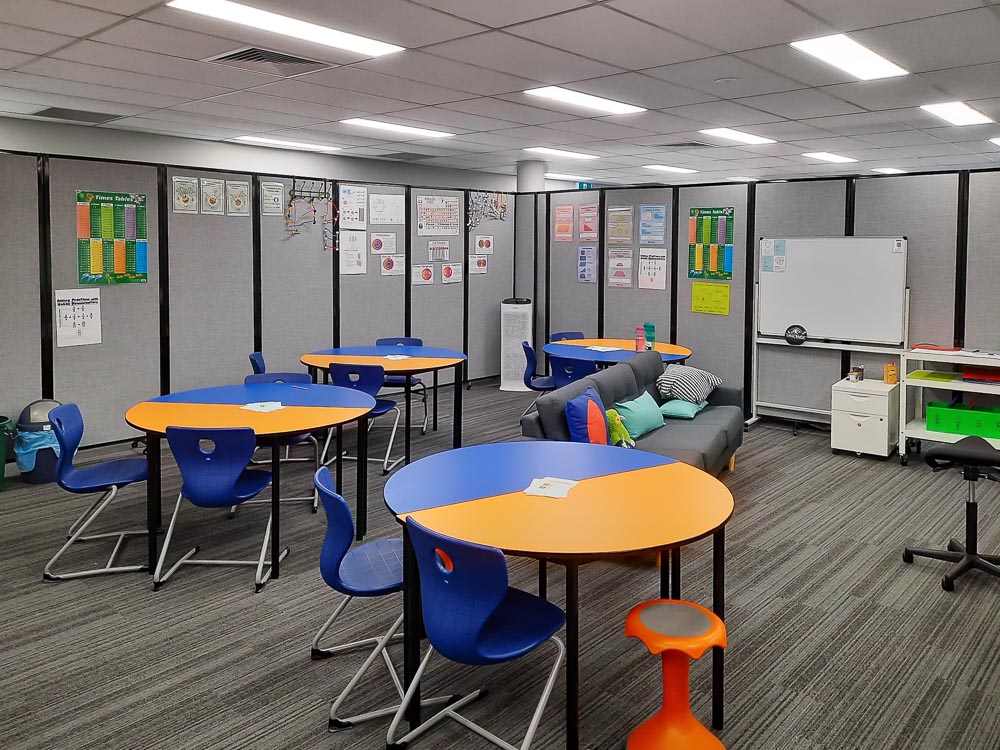 "The quality of the partitions are excellent. They are strong and well-built, making them a high-quality product. They work well in schools to create learning spaces that can be flexible. The company communicates clearly and efficiently and delivery has always been handled well." – Rebecca Irvine, Head of School for The Indie School, Ringwood Campus.

The walls were so effective for dividing open space into inclusive learning environments that our 360º Room Dividers have also been dispatched to Indie School campuses in Geelong in Victoria and Wagga Wagga in NSW. The Wagga Wagga campus chose a white polycarbonate finish instead of fabric.