CASE STUDY: HOW OUR LADY OF THE CAPE PRIMARY SCHOOL DOUBLED CLASSROOM CAPACITY WITH PORTABLE CLASSROOM DIVIDERS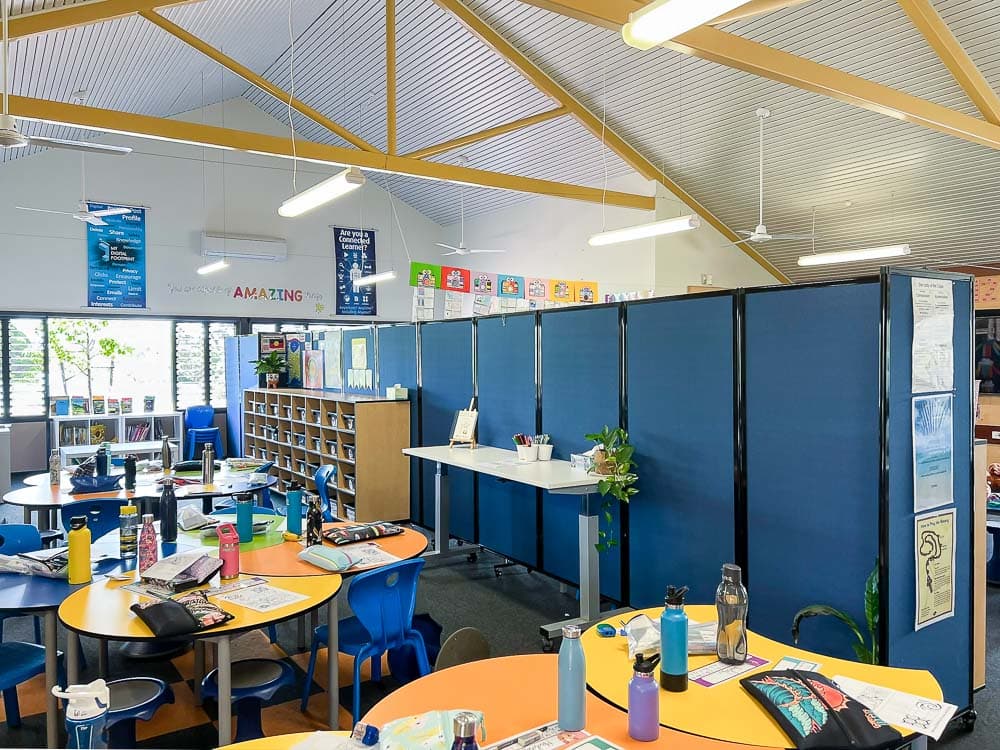 The Challenge
Pressure to meet the rising demands of population growth is a common challenge facing many schools across Australia.

Classroom sizes are governed by the Department of Education to ensure students receive sufficient attention for optimum learning, leading to many schools that are at capacity or near it looking to upgrade facilities to keep up with student intake demands.

Our Lady of the Cape Catholic Primary School is a Catholic co-educational primary school in the Dunsborough region of Western Australia. Building plans were scheduled to add additional classrooms to the campus, however the need to increase the number of classrooms within the existing space became immediate.
The Solution
The library was identified as a large enough room which could successfully be divided in two, to create two separate classrooms. Sandra O'Leary from the Finance

Administration department explained they needed "an interim measure to get more classrooms" until the permanent building works had been completed.

Our recommendation was for a 360º Acoustic Room Divider 9 panel to divide the room simply and easily. Measuring at 7.6 metres in length and 1.83 metres high, the room divider could be positioned in place to separate the library straight down the middle to create two classrooms in the one space.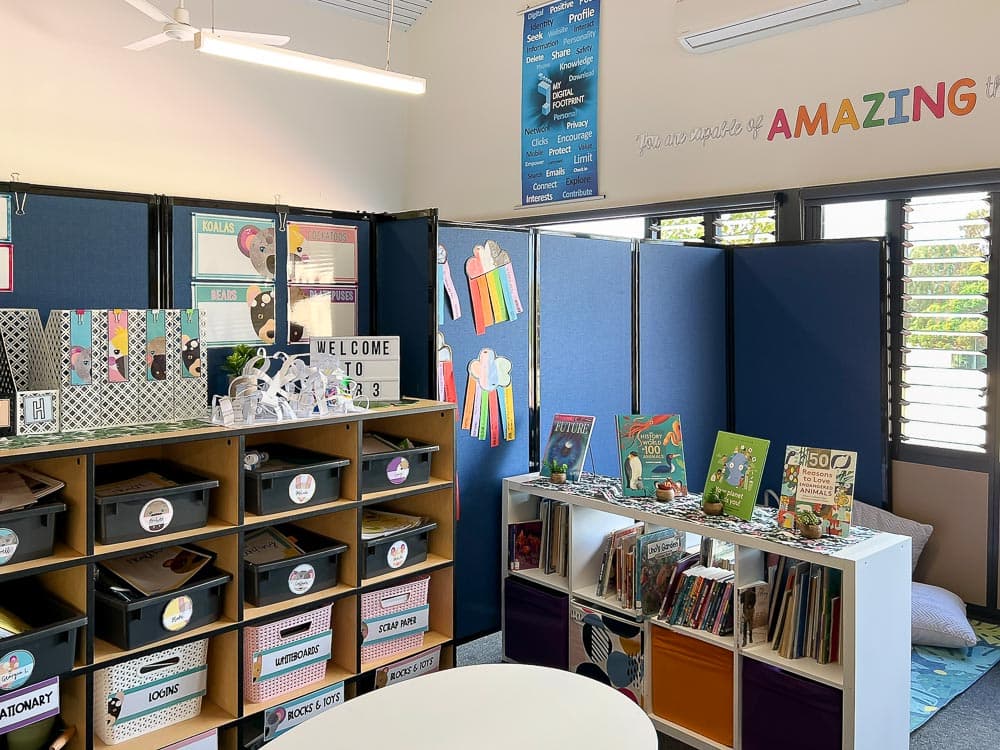 The safety features of this product were important advantages of choosing a room divider from Portable Partitions Australia, as they are designed with full sized panels on each side to eliminate tripping hazards and add extra stability. The articulating 360º hinges allow the partition to move and self-adapt in the case of impact without turning over.

Once in place, the wheels were locked to help keep the partition in position and furniture was arranged around it to create the feel of a standard classroom design.

A navy fabric finish was chosen to contribute colour to the room, while doubling as a pin board to display student work as well as offering acoustic benefits to the classes.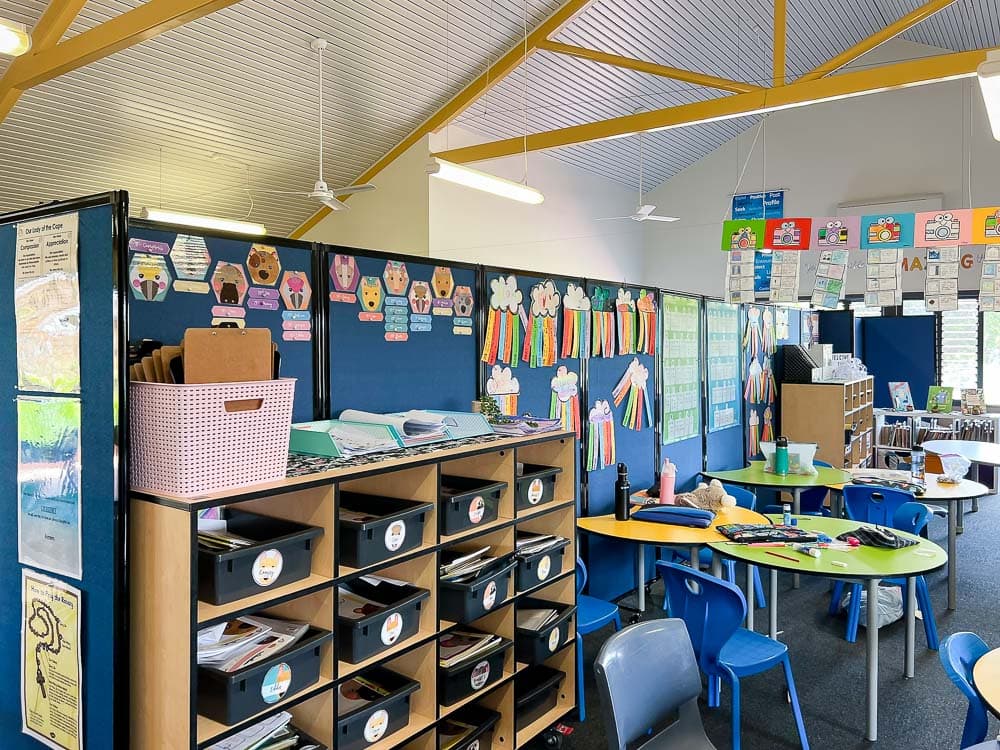 Our Lady of The Cape Primary School were so happy with how the product resolved their issue that an additional 360º Acoustic Room Divider 5 panel was subsequently purchased to extend the configuration.