CASE STUDY: THE STANWELL CORPORATION CREATE A PRIVATE BOARDROOM WITHIN AN OPEN PLAN ENVIRONMENT
The Challenge
Stanwell Corporation is a diversified energy company that own coal, gas and water assets which are used to generate electricity for the National Electricity Market. They also trade in gas and coal.

The office at the Meandu Mine in Tarong Queensland is an open plan design with little privacy for meetings. They were looking for a portable room divider to enclose the boardroom table during meetings, which could be easily moved in and out of place as required. It was important for the solution to complement the existing office style to blend in.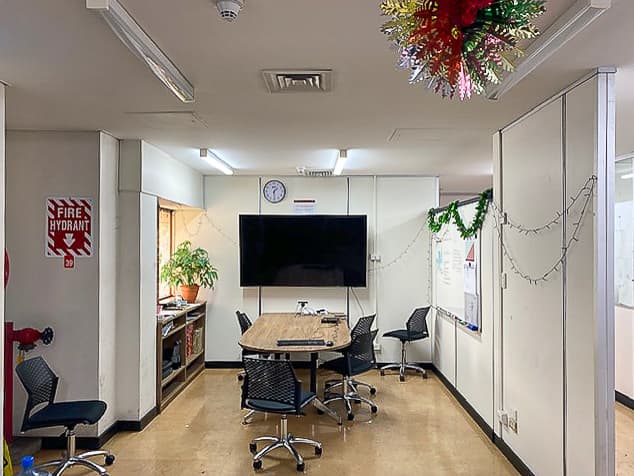 The Solution
Given the dimensions and existing internal infrastructure within the space, we recommended a Straight-Wall Room Divider with a sliding mechanism. This unit telescopes out and retracts back, like a sliding stacker door. It is a free-standing, mobile unit that can be completely wheeled away for storage if need be. It can also be wall-mounted at one end if preferred. The Straight-Wall comes in a range of colours, finishes, heights and lengths.

Meandu needed to fill a gap of 2.7m, so they chose a 5 panel unit. When fully extended, this unit can reach 3.43m L, however it can be partially retracted to any custom length due to the sliding mechanism. To enter the space when the wall is in place, attendees can simply slide back the last panel just like a sliding door.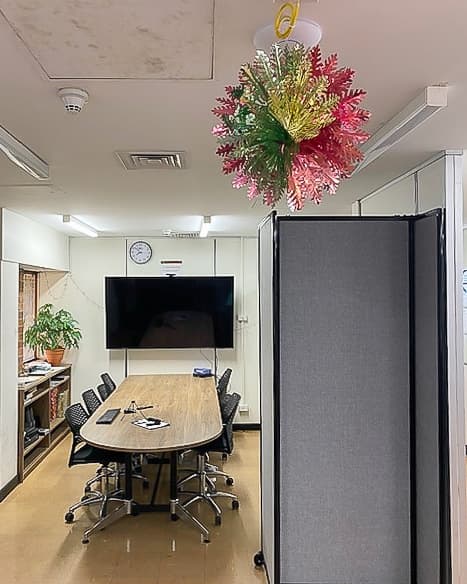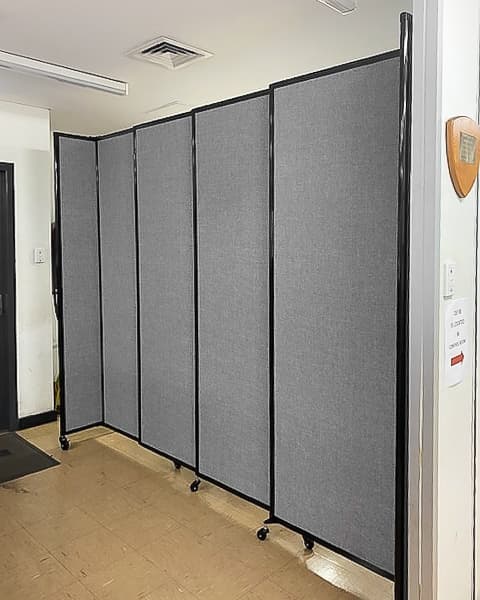 Testimonial
"The partition has added the desired privacy screening that we were aiming for, and allows for a professional finish to an otherwise bland meeting area. Overall we are happy with the partition that has been delivered to us, and feel it compliments our meeting area well. Delivery was fantastic, prompt and communication has been excellent from start to finish with the purchase." – Jaimie Robins – Mining Operations, Stanwell Corporation Limited