CASE STUDY: How SA Health Deployed Vaccination Hubs For The Covid-19 Vaccination Rollout Using Portable Partitions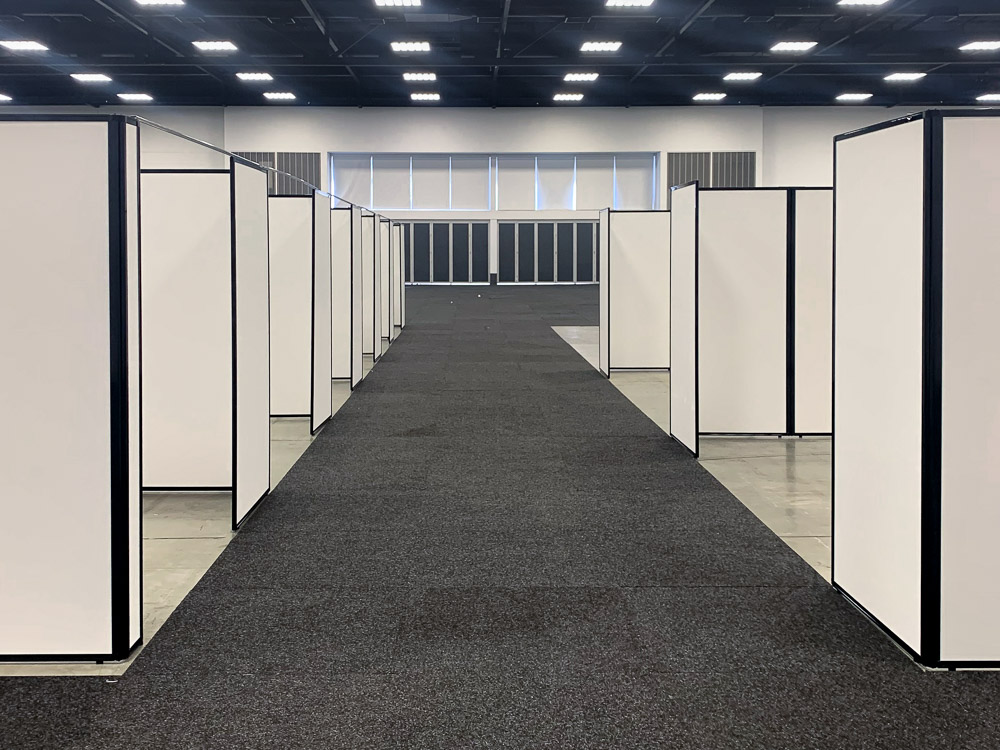 South Australian Health announced their Covid-19 vaccination roll out strategy in early 2021. Vaccination Hubs would be installed in the Central and Northern Adelaide Local Health Districts to facilitate mass vaccinations. In just two weeks, sites at the Wayville Showground and Playford Civic Centre needed to be set and ready to operate.
The Challenge
A key feature of the site infrastructure was individual booths to administer the vaccinations, offering privacy to patients while also helping to minimise airborne transmission of the virus. The booths needed to be robust, hygienic and with the flexibility to be set up in different configurations as needed. Construction and pack down of the booths also needed to be simple to allow flexibility as the demands of the roll out changed.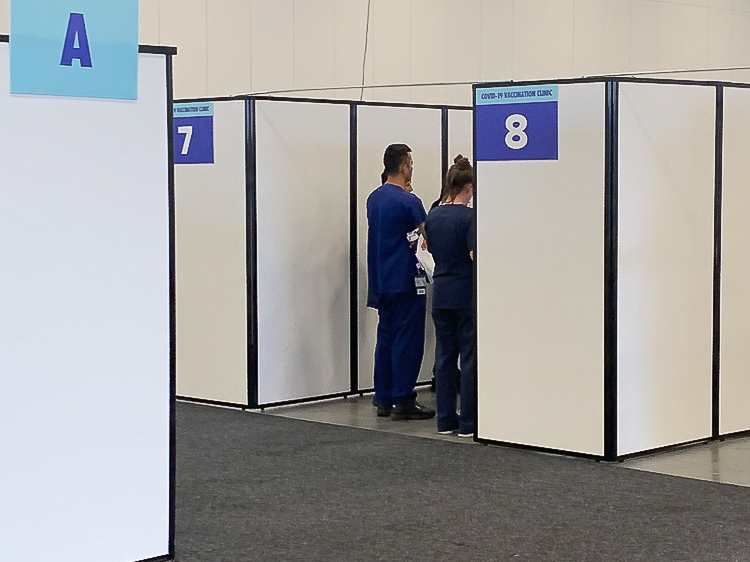 The Solution
Portable Partitions Australia deployed 50 medical grade booths to each site. The booths are made up of 7 panels – 2.4m wide x 2.4m deep x 2.2m high with a 1.2m privacy panel across the opening of the booth for privacy. The panels are connected by fully articulating hinges that easily allow them to be set up as cubicles in a range of sizes, as well as other configurations, including a zig-zag shape, L-shape, curved or a straight line. While the units can stand alone, they are also designed to be set up in banks, both side-by-side and back-to-back, to maximise space.

The large polycarbonate panels give complete privacy and are also easy to clean with medical cleaning products. They are 100% waterproof and cleanable, making them ideal for specialist hygiene environments.

The partitions are robust while still being lightweight and easy to move and store, the booths can fold down to 85cm x 85cm and can simply be rolled away when not in use for quick and easy storage.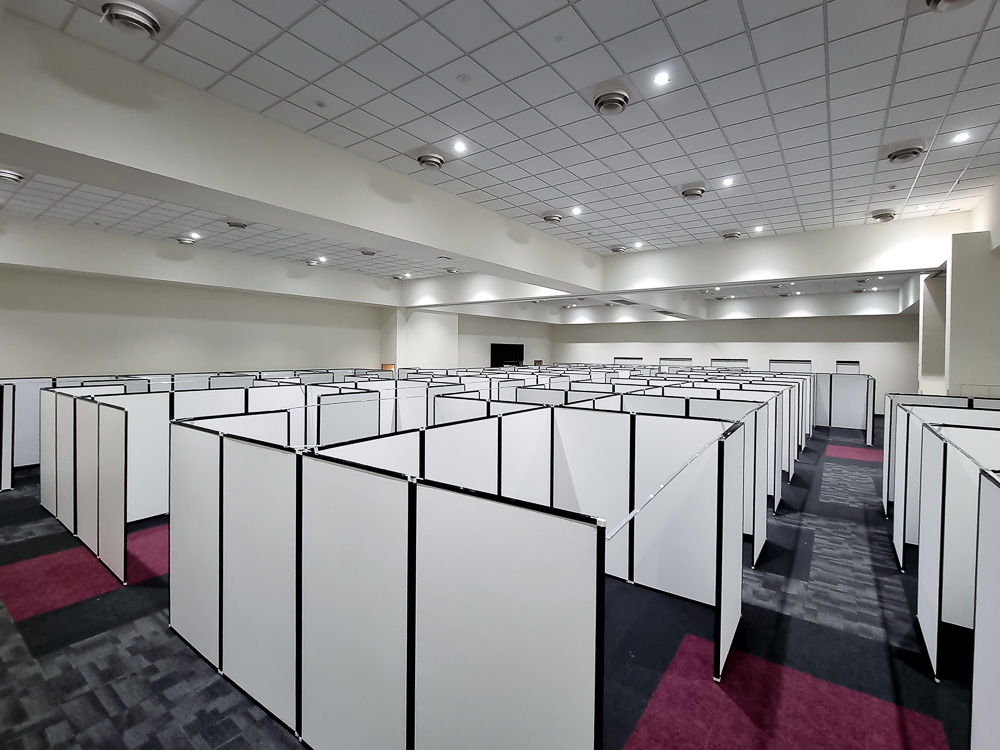 The Outcome
The sites were assembled in half a day each, creating banks of multiple vaccination booths. Additionally, other areas were also created using the 7 panel partitions including storage areas, workstations, registration and waiting areas.

The sites were used as hubs for 12 and 15 months. Once the rollout had been completed and the hubs were no longer required, the disassembling project was completed in less than half a day.

While these sites each had 50 booths, the same product can be set up as one stand-alone unit, small rows set up around the outside of rooms, or larger banks (of any number required).